Cocora Valley in Colombia is famous for having the world's tallest palm trees. It's more commonly known in Spanish as "Valle Del Cocora". The wax palm trees in Cocora Valley grow up to 60 meters (200 feet)!
After spending 2 months traveling through the best places to visit in Colombia, I can safely say this is one of the most beautiful places in the country. Even though it is quite crowded with tourists, you can still find amazing quiet corners with endless views of the tall palm trees.
Where is Valle Del Cocora
Cocora Valley is located in Central Cordillera (Central Andes) inside the Los Nevados National Park – the highest of the three branches of the Colombian Andes. It's close to Colombia's Coffee Triangle made up of 3 cities: Armenia, Salento, and Pereira. The Cocora Valley altitude is between 1,800 and 2,400 meters (5,900 to 7,900 feet).
The easiest way to access it is by staying in the Coffee Triangle and taking a day trip to the valley.
How to Get to Cocora Valley
Medellin to Cocora Valley
How far is Cocora Valley from Medellin? About 340 km (211 miles). The drive will take about 5 to 6 to hours to Salento or Pereira in the coffee triangle.  From there, you can take your day trip to Cocora Valley. This is why it's advisable to stay in Salento, Pereira or Armenia for a couple of nights to visit the valley.
Bus from Medellin to Salento
Take the bus from the Terminal de Transportes del Sur bus station in Medellin. The bus company is called Flota Occidental.  If it's not high season, you don't need to pre-book your tickets online, you can check the bus schedules here: bus Medellin Salento. You can show up an hour before the bus and ask around to find the Flota Occidental counter. There are about 4 buses per day for this route.
The Medellin bus station is huge with so many ticketing counters and gates, so get there early. You can find lots of snacks and beverages in the kiosks to purchase for your road trip.
If you get car sick, definitely take some meds because the roads are winding and the bus drives very fast. There will be at least 1 or 2 rest stops on the way where you can use the bathroom and get something to eat.
Bus cost: 47,000 COP ($13.5)
Duration: 6.5 hours
Related Travel Guide: Where To Stay In Medellin
Bus from Medellin to Pereira
I stayed overnight in Pereira, which is a bit closer to Medellin than Salento. The buses are more convenient for Pereira because there are several hourly direct buses that you can take. Go to the Terminal de Transportes del Sur bus station in Medellin. There 2 most popular bus companies with the same cost are: Flota Occidental and Flotaospina. There are other companies as well but tickets are more expensive. Check the schedules here: bus Medellin Pereira.
I took the Flotaospina bus, which was a medium minivan that was fully packed. It was in good condition and it made 2 rest stops in villages on the way. We arrived on time in Pereira to the main square where you can find loads of taxis.
Again, if you feel car sick, I recommend taking meds because the drive goes through lots of winding roads.
Bus cost: 45,000 COP ($13)
Duration: 5 hours
Bogota to Cocora Valley
Bus from Bogota to Salento
I don't recommend this option, because you will be stuck on a long journey of 8.5 hours to reach Salento. You will also have to change buses in Armenia. This is, however, a much cheaper option than flying, so if you have the time, this could be a good choice for you.
In Bogota, go to the bus station Terminal De Transporte Salitre. Buses depart so frequently, that you don't need to purchase your tickets beforehand. Just show up to the bus station and hop on the next bus.
You will have to take 2 buses to reach Salenta: Bogota to Armenia + Armenia to Salento. The most popular company from Bogota is Bolivariano and you can check the info here: bus Bogota Armenia.
Once you arrive in Armenia, go to the main bus station and hop on a minivan to Salento. There are vans departing every 20 minutes, but the last one is at 8 PM. It's best to take the earliest bus from Bogota to make sure you get to Salento in the same day.
Bus cost: Bogota – Armenia 40,000 to 60,000 COP ($12 – $17) and Armenia to Salento 4,500 COP ($1.5)
Duration: 8.5 hours (sometimes more if you get stuck in traffic)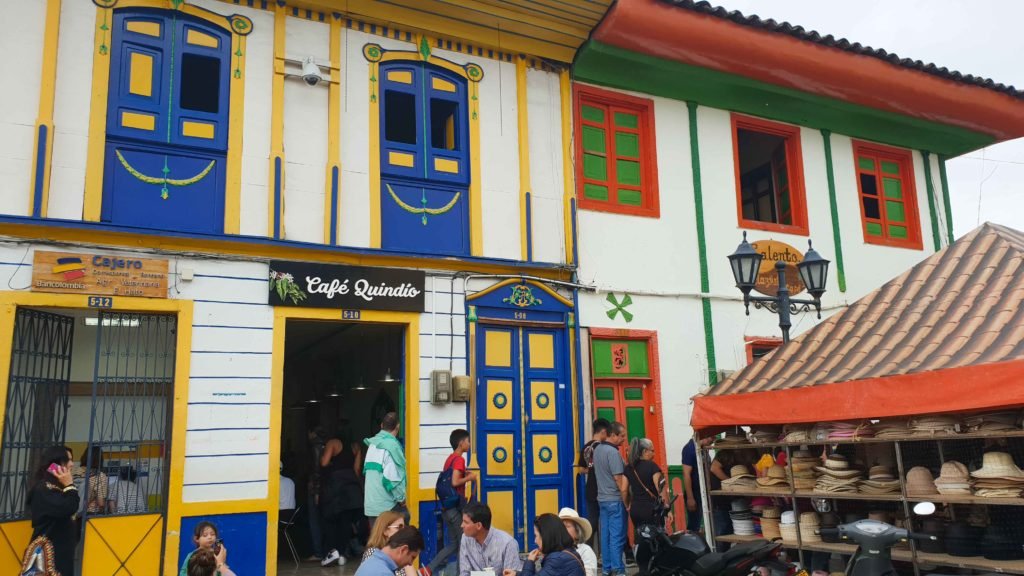 Fly from Bogota to Armenia + bus from Armenia to Salento
If you're tight on time, then this option is much more convenient than the bus. It can cost as low as $40 for the one-hour flight (without luggage fees). Once you get to Armenia, you can take the bus to Salento. The journey itself will take you about 2 hours total and it's definitely the best way to get from Bogota to Cocora Valley.
Cost: $40 for the flight + $1.5 for the bus
Duration: 1-hour flight + 45 min bus
Cartagena to Cocora Valley
Fly from Cartagena to Armenia + bus from Armenia to Salento
The bus journey from Cartagena to Salento would take over 24 hours, so flying is the only option here. The flight between Cartagena to Armenia is 3.5 hours and prices start at $65.
Cost: $65 for the flight + $1.5 for the bys
Duration: 3.5-hour flight + 45 min bus
Related article: How to find cheap flights – Flight search secrets
Salento to Cocora Valley
The most common way to Cocora Valley from Salento is to hop on a "Willy" with are 4 WD Jeeps that take you straight to the valley for about 4,000 COP each way ($1). You can find these colorful Jeeps in the main square in Salento. Technically they leave every 30 min, but in reality, they leave whenever the Jeep is full.
Colombia is quite affordable, so you can also take a guided day tour to Cocora Valley.
Hiking Cocora Valley
There are 2 different ways you can spend your time in Cocora Valley: a) Do a day trip without the hike b) Do the full hike through the forest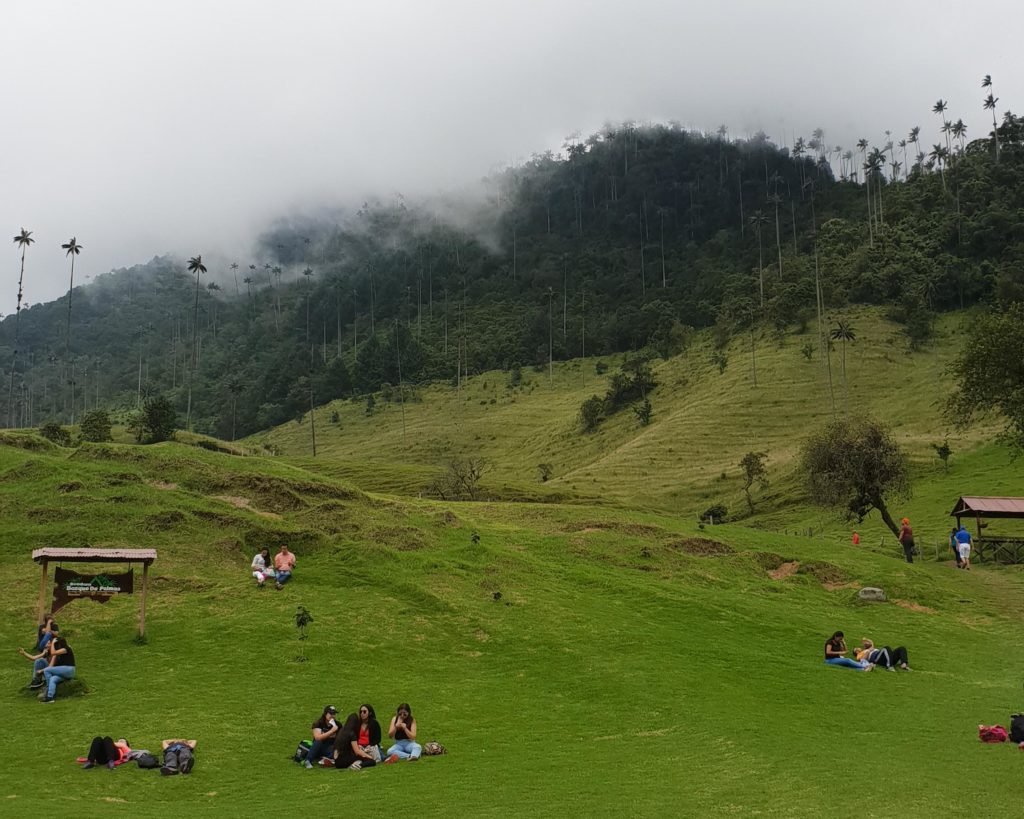 Day trip to Valle De Cocora
This is what a lot of tourists do especially if you're not really into hiking. You can still see the most beautiful parts of the valley including the Cloud Forest without doing the full hike.
Your taxi will drop you at the bottom of the valley and you can just follow the crowds up to the Cloud Forest area. The walk is a little uphill but it's very easy and takes about 30 min.
Another option is to take a horse to go up. You can't really ride the horse very fast, but it can still be a fun option if you have a family or group of friends. Negotiate with one of the many guys that will approach you on your way up.
On the way up, you will see lots of great photogenic spots, but don't stop there. Go all the way up until you reach an area where there are no tourists around. I had the whole area to myself for more than 30 min.
The Valle Del Cocora Cloud Forest is one of the most stunning things you will see in your life. The landscape is super green with so many tall palm trees that you wouldn't know where to look first. To top it all off, the sky is full of clouds that make the view even more magical.
I walked up to an area that had horses roaming around freely. I even saw baby horses with their mothers! They are so cute and majestic, but the moms could get a bit aggressive if you get too close to the babies, so be careful.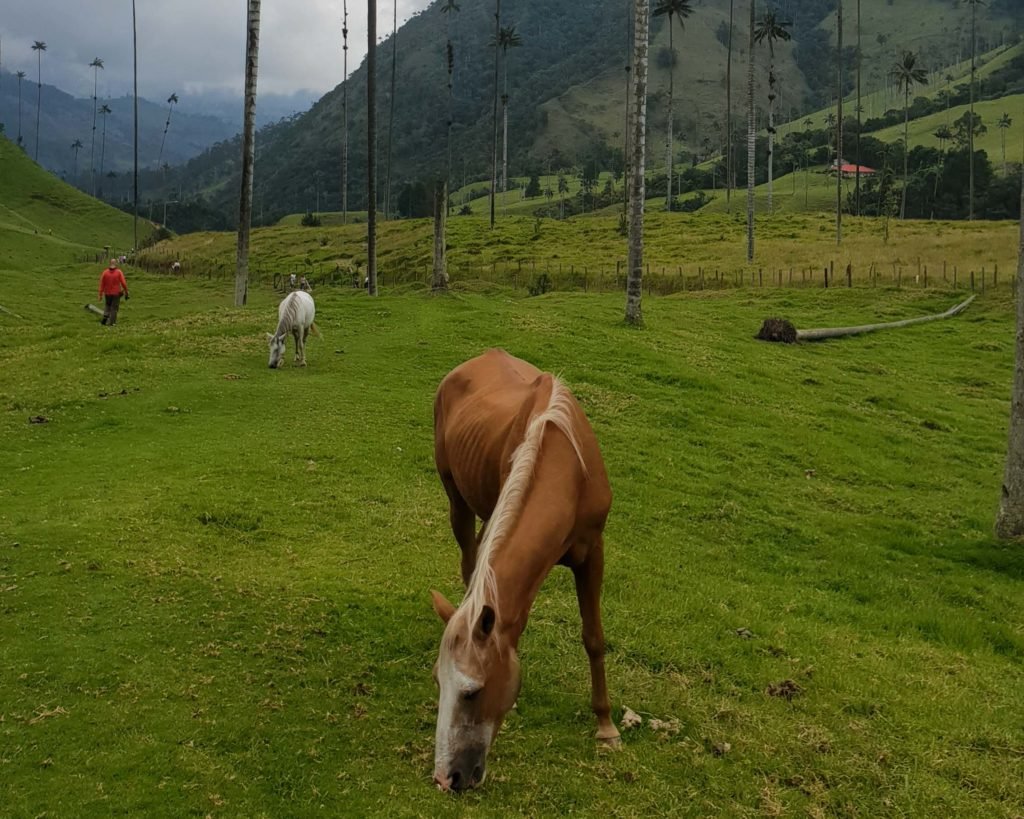 Hike Valle De Cocora
The hike is quite easy and you don't need to be superfit to complete the whole loop. There is just one steep hill and the rest is an easy trek. The whole loop will take between 4.5 to 5.5 hours depending on how many stops you make.
There is a hiking route that you do clockwise or counterclockwise. You can either start your hike at the bottom of the hill and end up in the Cloud Forest or vice versa.
I recommend starting your hike from the blue gate down the hill. The hike is beautiful with creeks and suspension bridges. It can get really muddy depending on when you're visiting, so hiking boots are recommended.
Follow the signs on the path and you can find your way very easily. If you want to see some beautiful Hummingbirds, look out for signs for "Acaime". There is a Hummingbird sanctuary + coffee shop, but it does add about 45 minutes to your journey.
Finca la Montaña
Translated into English this means "The Mountain Estate", which is a great place to grab a coffee and rehydrate after the hike. It has spectacular views of the main Cocora Valley wax palm trees.
Related article: Playa Blanca Cartagena – Colombia's Beach Paradise
Things to Know Before Visiting Valle De Cocora
1. Weather
It can rain A LOT in Valle De Cocora, so depending on the day, it can get super muddy. You could be covered in mud up to your knees if you visit on a rainy day. I was very lucky with the weather because it was supposed to be raining on the day I went, but I finished my journey just in time before it started raining.
Unfortunately, the weather is so unpredictable that it could be very sunny when you get there and then start raining cats and dogs after an hour. Even the weather forecast could be unreliable. The best thing to do is to wear either hiking shoes or boots + pack a foldable raincoat in your backpack.
2. Altitude
You might feel a little altitude sickness because some of the areas in Cocora Valley are about 2,000 meters (6,500 feet). My solution to this is to always have ginger candies in my bag. They help so much! I recommend taking them as soon as you get to the entrance.
3. Food and Beverage
If you're not doing the full Cocora Valley hiking trail, you don't need to pack food or drinks with you. There are so many vendors at the entrance + lots of great restaurants you can eat in once you're done with your tour.
4. Best times to visit Valle Del Cocora
Just like any other tourist spot, it's best to visit either early in the morning or later in the afternoon to avoid the crowds.
Related article: Palccoyo Rainbow Mountain Peru
Where to Stay in Salento Colombia
Salento has amazing and super affordable accommodation options. Don't expect to find your usual hotel chains or luxurious options here. Instead, you can stay in beautiful places with so much character that are owned by local families.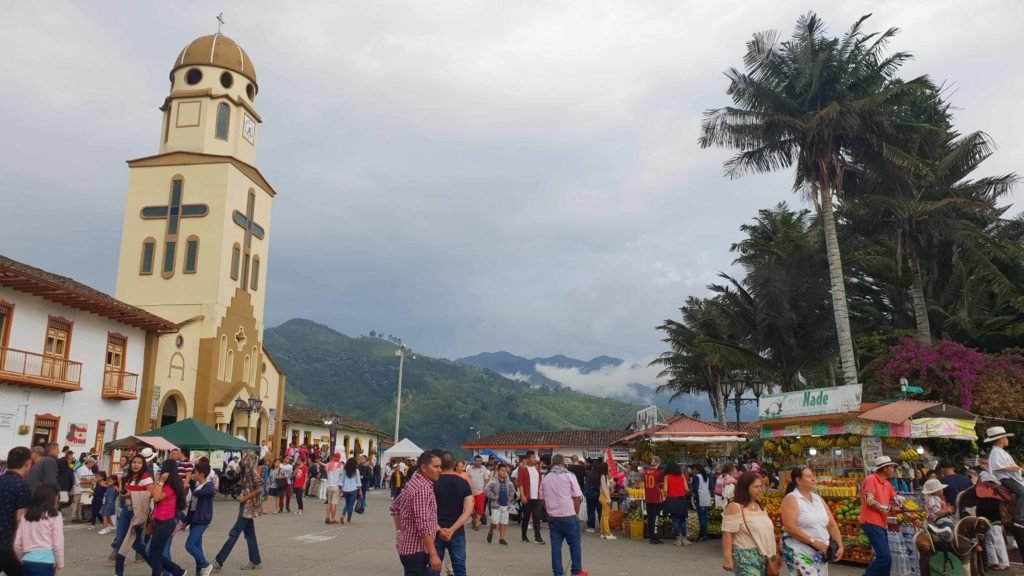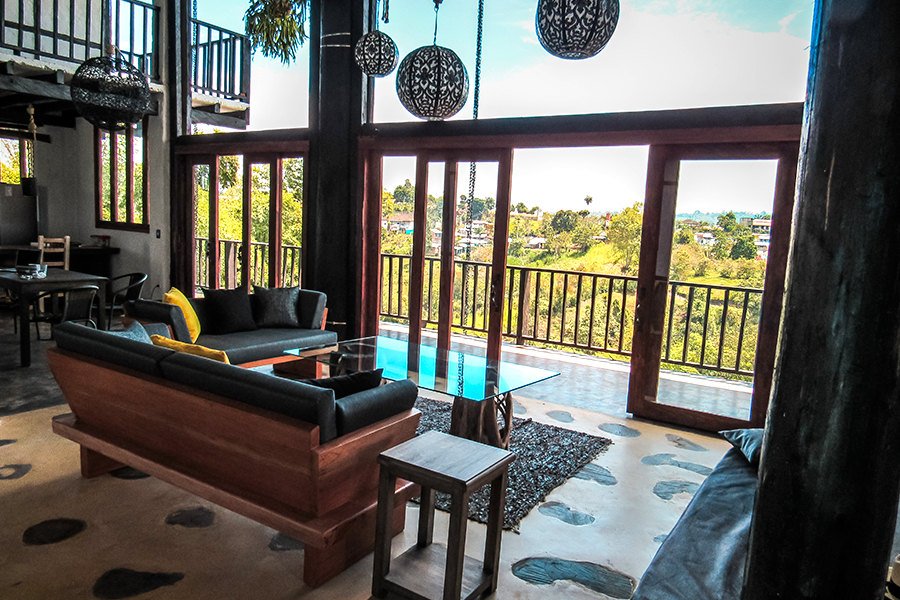 This hostel has a huge outdoor common area including lounges and a garden. You can choose to stay in a private double room (with private bathroom) or in the dorms. They serve a delicious breakfast that is included in the price.
Prices: $66 for private room – $11 for a dorm bed
Click here to book Coffee Tree Boutique Hostel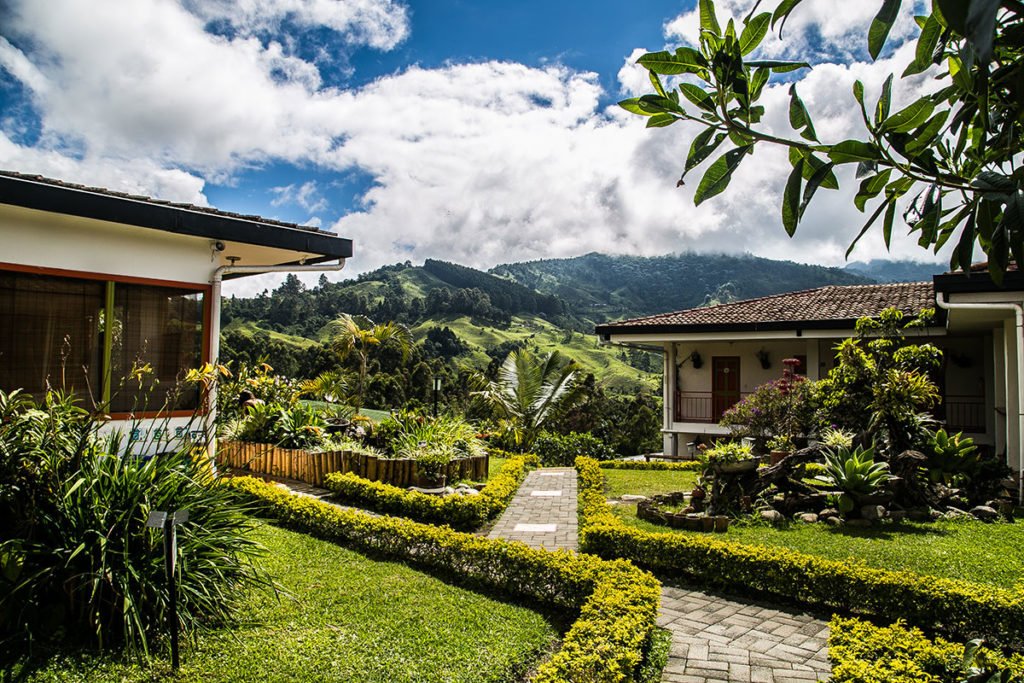 This is an adult-only hostel with a cute bar and lounge area. You can choose to stay in a private double room (with private bathroom) or in the dorms. Some of the rooms have a balcony with beautiful views. This is a great place to meet other travelers.
Prices: $55 for private room – $13 for a dorm bed
Click here to book Viajero Hostel Salento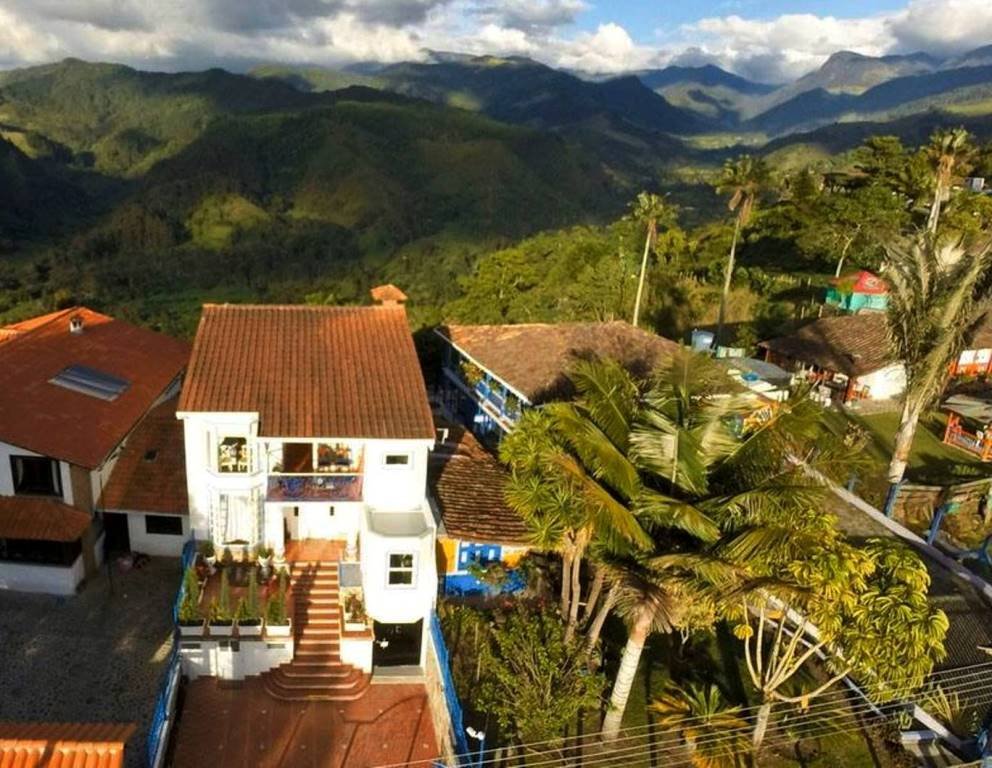 Want to have spectacular views of the surrounding mountains? This is the hotel for you! The rooms have balconies overlooking the most stunning green hills in the area. It's a great place to stay for couples. The property only has private rooms and no dorm rooms.
Prices: starting $61
Click here to book Hotel El Mirador del Cocora
Disclaimer: Some of the links in this article are affiliate links, which means I make a small commission from bookings with absolutely no extra cost to you.