The world of travel blogging has been around for a while, but most people who are not very familiar with this world have no idea how bloggers make money. The questions I get asked most frequently are "How do you afford to travel so much?" or "How do you become a jetsetter and travel around the world?".
A lot of people (including my friends and family) are sometimes shocked when they learn that I get paid as a blogger. Most of the time people think that I have a huge savings account or trust fund that I spend on traveling. In reality, turning traveling into my business has been one of the biggest challenges in my life.
Even when I first started out as a blogger, it wasn't easy for me to figure out the best ways to monetize The Jetsetter Diaries. The most difficult part of being a blogger is moving your blog from being a hobby to a business. What's great about it though, is that there are so many creative ways of making money and the world is your oyster. You just have to figure out what's best for you and your blog. Here are some other great online jobs for travelers.
In previous years, the word "blogger" meant that you had a blog or website where you would write about your experiences. Nowadays, a blogger has so many other platforms to use such as Facebook, Instagram, Twitter… and the list is very long! This has given us new opportunities to make money from different channels instead of relying only on our blogs.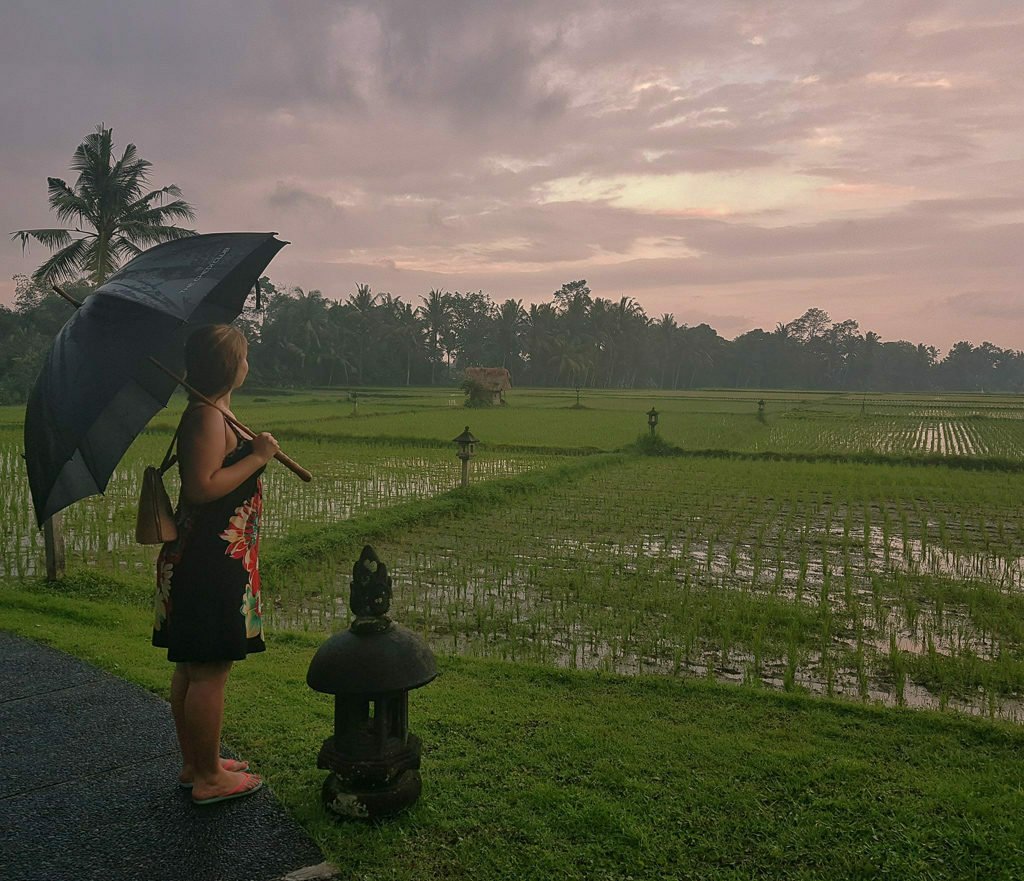 I know what you're thinking. You want to know how to get paid to do what you love every day. After all, that's the dream, isn't it? I'm here to tell you that it doesn't have to be a dream. If you asked me 5 years ago if I thought I would ever be getting paid to travel, I would've laughed at your face. Here I am 3 years after starting The Jetsetter Diaries, doing what I love every single day and getting paid to do it.
Don't be fooled though, because the hardest thing I ever had to do was to leave my very stable well-payed job after 8 years and throw myself into the uncertain world of being an entrepreneur. The best way to describe it is like being on a roller coaster ride. One day you're on top of the world and the next day you want to bang your head against the wall. It needs so much patience, perseverance, and most of all passion.
How I Get Paid to Travel The World Like a Jetsetter?
Social Media Marketing
My social media channels reach thousands of readers (over 150,000) around the world who are interested in luxury and adventure travel. Brands such as airlines, hotels, fashion brands, travel brands and tourism boards of different countries or cities who want to market their products and services use the exposure on my social media platforms by paying a fee per post.
The best way to explain this is through an example. Imagine you own a travel magazine that is read by over 150,000 people each month. If a tour company wants to market their travel packages by inserting a one-page ad in your magazine, wouldn't you charge them a fee? Exactly the same applies in the online world. What's even better with social media is that you know the location, demographics, age groups of your readers and you can also engage with them.
My biggest moneymaker is Instagram, because it is my largest channel where I have over 100,000 followers. So how much do Instagrammers charge per post? The general rule is between $70 to $100 for every 10,000 followers, but this varies from one account to another, depending on so many factors such as the quality of photos and videos and the number of likes and comments per post (also known as engagement rate). So an account with 100,000 followers charges between $700 to $1,000 per post.
This is a big number and very often people tell me that I'm so lucky that I make easy money by just posting a photo, but none of them really have an idea of how much work goes behind growing an account to such a number or how much creativity and energy it takes to create beautiful content every single day of the year. These sponsored posts don't come that easily, because there's the whole business side of things that is not visible to the public. This includes pitching brands, agreeing on rates, finalizing contracts, agreeing on content and payment terms, etc… It's not as simple as posting a photo and getting paid for it. Making money through social media can be tricky because you never really know how much income you will generate per month beforehand.
More tips on how to make money online for beginners.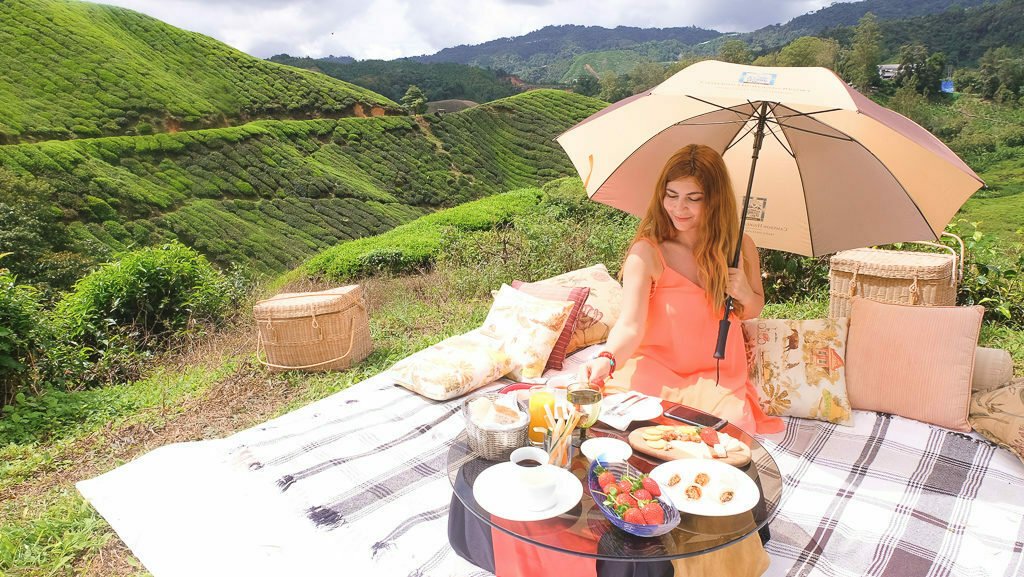 Get a Jetsetter Lifestyle Through Blogging
My website generates part of my income through:
a) Sponsored articles or reviews: I charge brands a fee to write reviews about their products and services. Some examples are: hotel and airline reviews, travel accessory reviews or "how to" articles, styling tips for fashion brands, guides, and inspirational articles for tourism boards of different destinations.
b) Affiliate links and ads: Affiliate links are links that generate a certain commission if someone clicks and makes a purchase. For example, I have affiliate links for Booking.com, so when you click on the link for a hotel I am recommending, this takes you to their booking.com page and if you complete the booking, I make a small commission. This does not add any cost to you and you can still log in to your account and continue the process like you normally do.
How do I get these affiliate links? A lot of brands offer affiliate programs, which you can apply to through their website. Once you get accepted, they give you a unique link for you to use on your website that tracks how many users book. The commission can be a percentage of the total purchase value or a fixed fee per purchase. Some great affiliate programs: Booking.com, Reward Style, Amazon, and CJ.com.
To make a proper income through a website, it's essential to have a high number of readers. Usually, 50,000 readers per month as a start is good. Some blogs reach 300,000 to 400,000 readers per month and make more than $10,000 per month just from ads and affiliate links alone. Some great ways to drive traffic to your blog are through Pinterest and Search Engine Optimization (SEO).
Making Money Through Content Creation
Apart from creating content for The Jetsetter Diaries, sometimes brands need content for their own use such as Instagram photos, videos or articles for their website and social media channels. I offer different packages that brands can choose, such as a set of 10 photos for a certain fee. These photos would be owned by them and can be used without crediting me.
Related post: 100 Travel Quotes – Inspiring the Journey 
Press Trips for Travel Bloggers
I get invited by tourism boards, hotels and other travel brands to sponsored trips (usually with a group of other bloggers and journalists) to promote a certain destination or property. I charge a fee per day which includes a certain number of posts on my blog and social media channels that I will deliver in return.
Creative Projects
As I mentioned previously, there are so many other ways to make money from travel blogs. One of the projects that has worked for me is my group trips. I plan epic vacations to my favorite destinations and offer them as affordable luxury packages to my followers. This is a great way to make extra income and get to know my followers. It has lead to amazing adventures and beautiful friendships along the way. Some examples of my group trips: Bali, Thailand.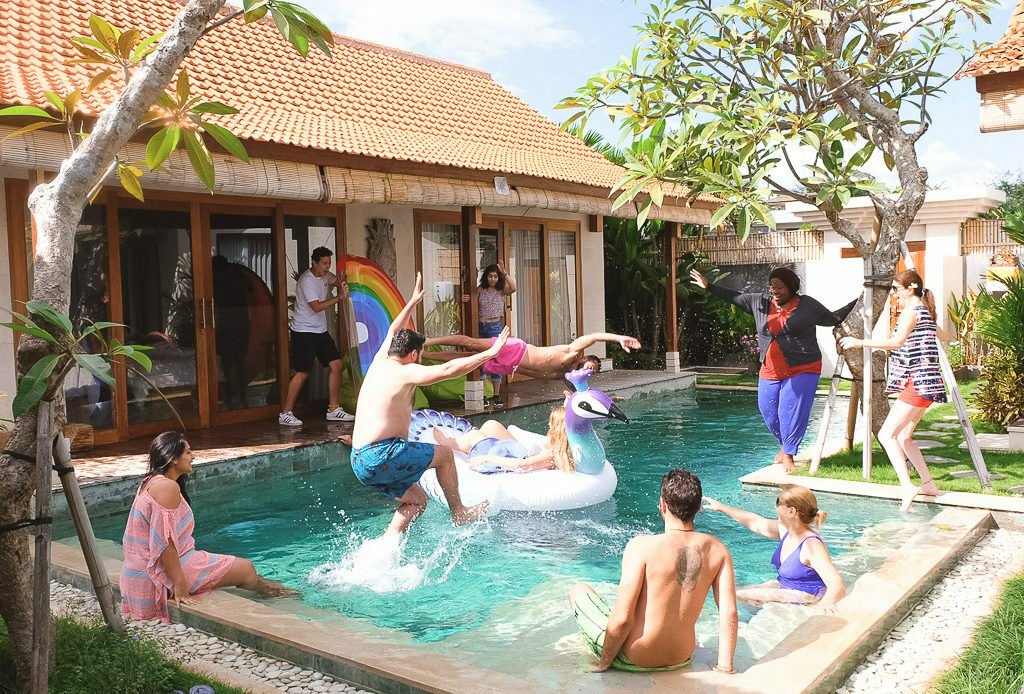 Scroll down for tips on how to make money through social media.
How to Make Money Through Social Media
a) Create beautiful content – never forget that content is king and you wouldn't be able to build a large engaged audience without actively working on sharing your best content consistently.
b) Engage with your followers – answer comments, interact with your audience and listen to what they are interested in
c) Approach brands that are relevant to you – just because another blogger is working with a brand, doesn't mean this brand is necessarily relevant to you. Make sure that the brands you're pitching are relevant to your style, audience, location, and age group.
d) Don't get discouraged – sometimes brands will reject your proposals or might not even answer you. That's OK! It doesn't mean your blog is not good enough. There may be many internal reasons for this. The online world is massive and there are so many opportunities out there.
d) Develop a strong pitch – Do your research before approaching a brand and make sure to understand what they would be interested in and include that in your pitch.
e) Don't be afraid to ask for what you want – A lot of bloggers hesitate to ask for payment or accept rates that are much lower than what they want.
f) Stay true to yourself – Never market anything you wouldn't use yourself.
This is the era of blogger or influencer marketing and it's a great chance to build a business doing what you're truly passionate about. If you can dream it, you can do it!