Lebanon is a misunderstood country with so much more to offer than a war-torn history. As a Lebanese local, I've compiled the ultimate list of the best things to do in Lebanon along with a detailed Beirut travel guide.
Lebanon is often referred to as the Paris of the Middle East and with good reason. Yes, this beautiful country has suffered in the past, but if you've ever met Lebanese people, you would know that they can turn literally any negative situation into a positive one. The civil war and dark past made Lebanon even stronger, more unique, interesting, and diverse.
Top Things to Do & Places To Visit in Lebanon
Explore the streets of Beirut
Beirut has turned into a truly iconic concrete jungle that's full of life at any time of the day and on any day of the week. Walking around the streets and getting lost in the little alleyways is the perfect way to discover it.
What makes it unique is the contrast between old traditional houses and the new high-rise buildings. You will also come across some really funky graffiti along the way and of course the cute little cafes and restaurants with outdoor seating areas that reach out to the streets.
Top things to do in Beirut
a) Take a stroll in Downtown Beirut – the center of Beirut was completely destroyed during the civil war in the 80's. It was rebuilt again around 20 years ago. The buildings still have hints of traditional Lebanese architecture with a modern twist.
Downtown Beirut attractions: Martyr's Square, Beirut Souks Shopping Mall, Zaitunay Bay (restaurant complex on the sea with boats), Mohammad Al-Amin Mosque (here you can see and iconic symbol of peace in Lebanon – the massive Mosque and a beautiful church right next to each other), Saifi Village (artsy boutiques, local fashion designer shops, cute cafes)
b) Shop in Hamra Street – a very long and lively street filled with all types of shops, restaurants, and bars.
c) Enjoy the restaurants and nightlife in Gemmeyze and Mar Mikhael – A cool area to eat and go bar hopping in Beirut. You will also find lots of graffiti and street art.
d) Watch the sunset in Raouche – a massive rock formation in the sea. There are traditional Lebanese restaurants with epic views of Raouche. Recommendation: Al Falamanki Raouche.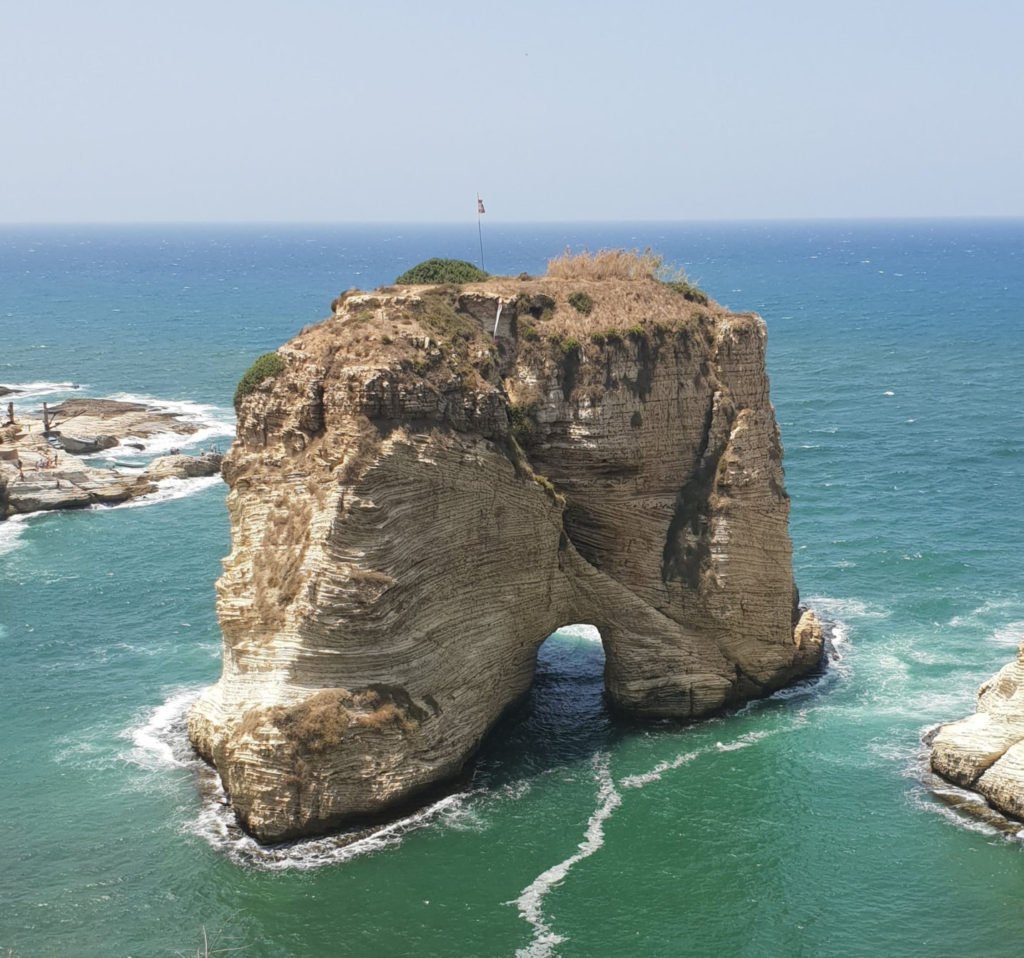 e) Visit one of the many museums – top recommendations: The National Museum of Beirut, Sursock Museum (free of charge), Beit Beirut
Things To Do In Lebanon

For Foodies
If you haven't tried Lebanese food yet, then you have no idea what you're missing out on. The traditional Lebanese lunch or dinner can last 3 to 4 hours! To eat like a true Lebanese, you will start off with loads of little appetizers (called "Meza") like Hummus, Tabbouleh (a Lebanese salad), Kebbeh, fresh cheeses, vine leaves and the list is endless. Once you feel like you're so full that you cannot eat another bite, it's time for the main courses. This usually includes different types of kebabs and fresh fish depending on which region you're in. You will also get to wash down the delicious food with local wines and of course arak, to make room for dessert.
Jetsetter recommended restaurants: Mhanna, Burj El Hamam, Em Sherif, Babel, Al Falamanki, Al Halabi, Al Sultan, Liza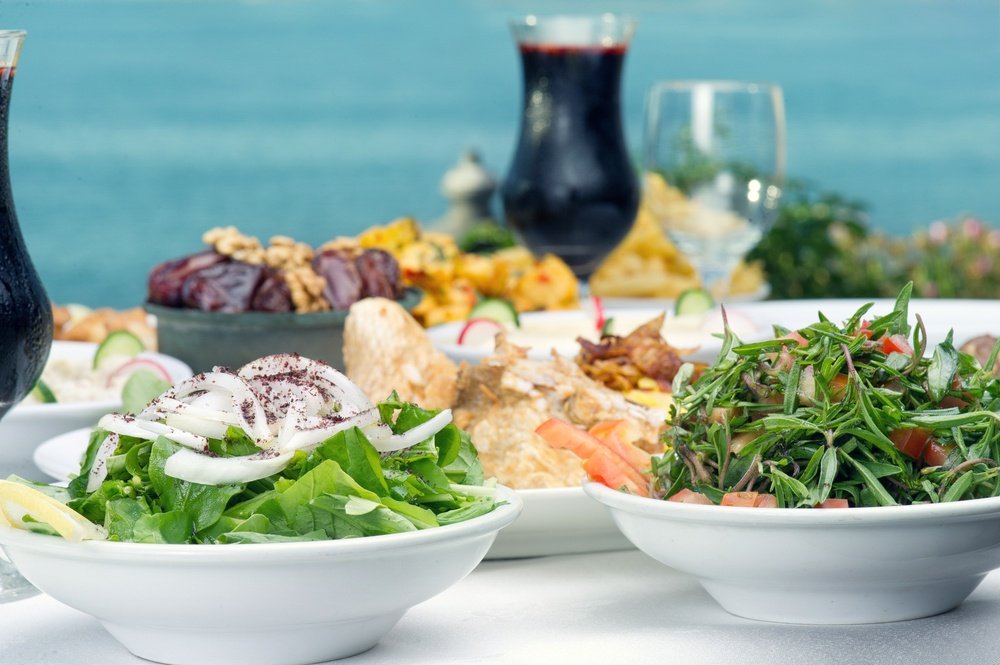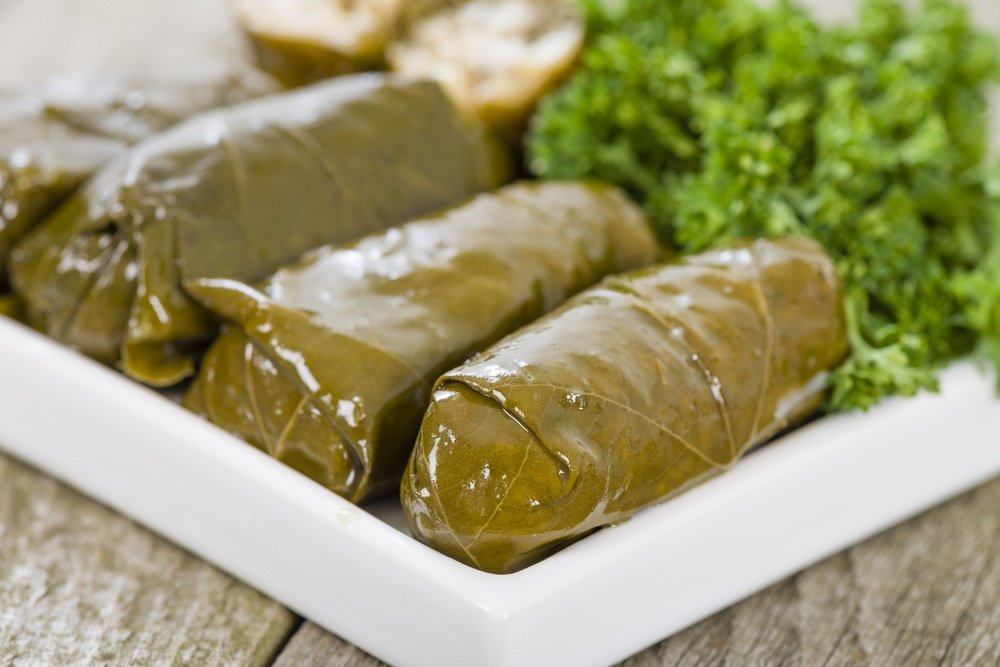 Top Things To Do In Lebanon For Adventure Lovers:

Swim In The Sea & Go Skiing The Same Day
Well, only during a very specific time of the year! But If you're looking for a truly unique experience, then you're going to love this. Towards the end of winter and the beginning of Spring (March), you can actually go skiing and to the beach in the same day! How is this possible? Snowfall in Lebanon is limited to the mountainous areas, which are about a 2-hour drive from Beirut. So you can go skiing in the mountains in the morning and then head back down for a swim in the coastal regions.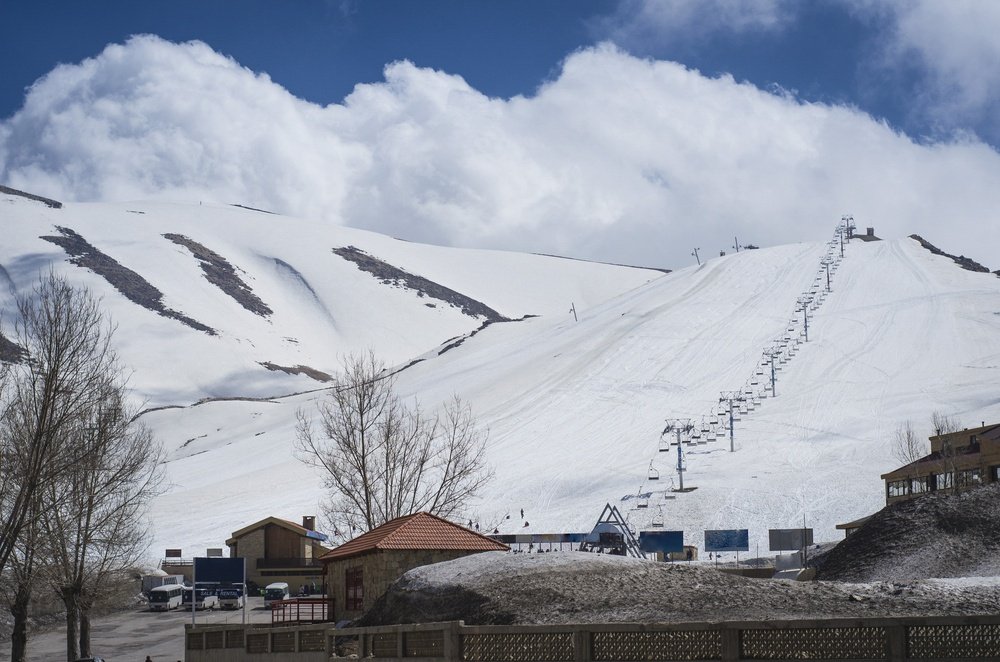 Visit the impressive Baalbek Temple
This beautiful ancient Phoenician city is famous for having some of the most impressive Roman ruins in the world. You can spot the massive columns from miles away. There are actually three temples at the Archaeological Site: Bacchus, Temple of Venus and Jupiter.
Baalbeck should not be missed during your trip to Lebanon.  I highly recommend getting a local guide at the entrance of the ruins to explain the very interesting history in detail. You can also visit the nearby Bekaa Valley (also known as Beqaa Valley) for some amazing Lebanese food afterwards.
Baalbeck entrance fee: $10 USD
Local Guide fee (found at the entrance): approximately $20 USD
Jetsetter recommendation: Drive a bit further to the town of Aanjar to have a delicious meal at Shams Restaurant & visit the ruins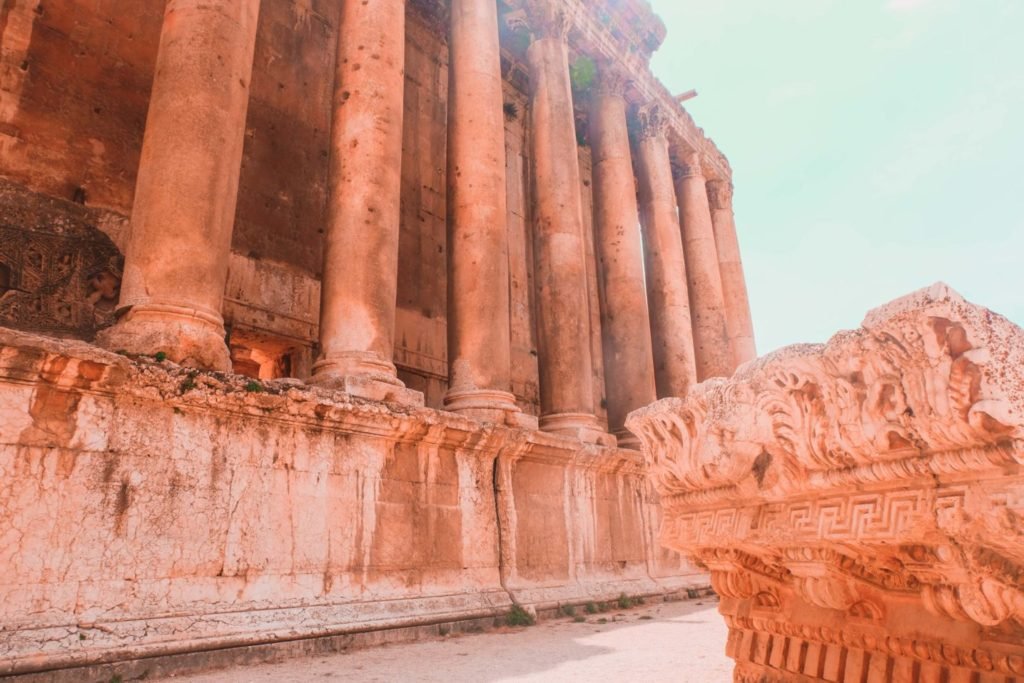 Top Things To Do In Lebanon For Wine Lovers:

Go Wine Tasting In The Bekaa Valley
Lebanon has some great wineries where you can go wine tasting and enjoy delicious Lebanese food at the same time. Some of the wineries have buffet meals during the weekends, so it's best to call and book ahead of time.
Recommended wineries: Chateau Ksara, Massaya, Chateau St Thomas, Chateau Kefraya, Domaine des Tourelles.
Jetsetter recommendations: Combine Baalbeck and wine tasting in the Bekaa Valley in a 1-day trip.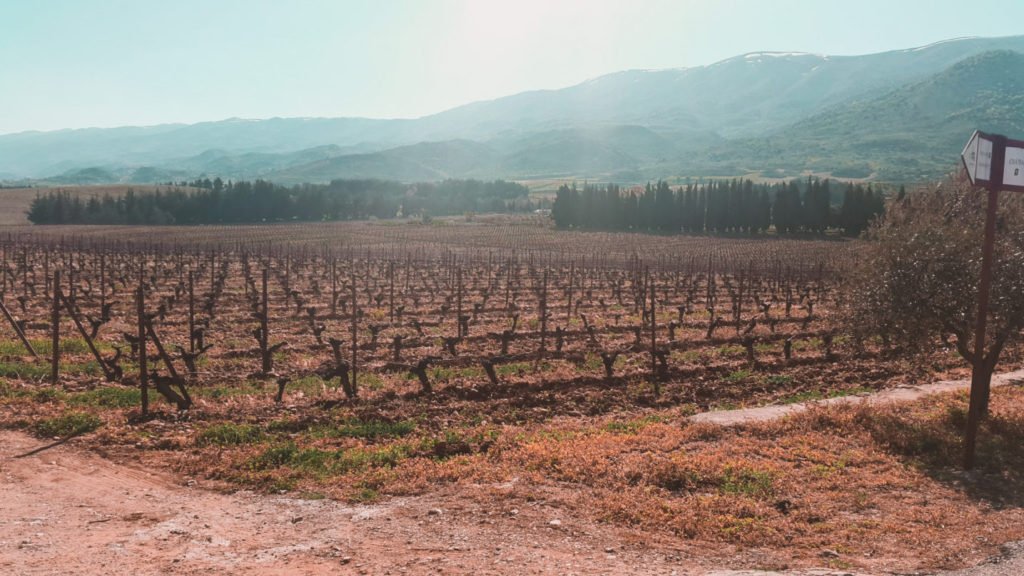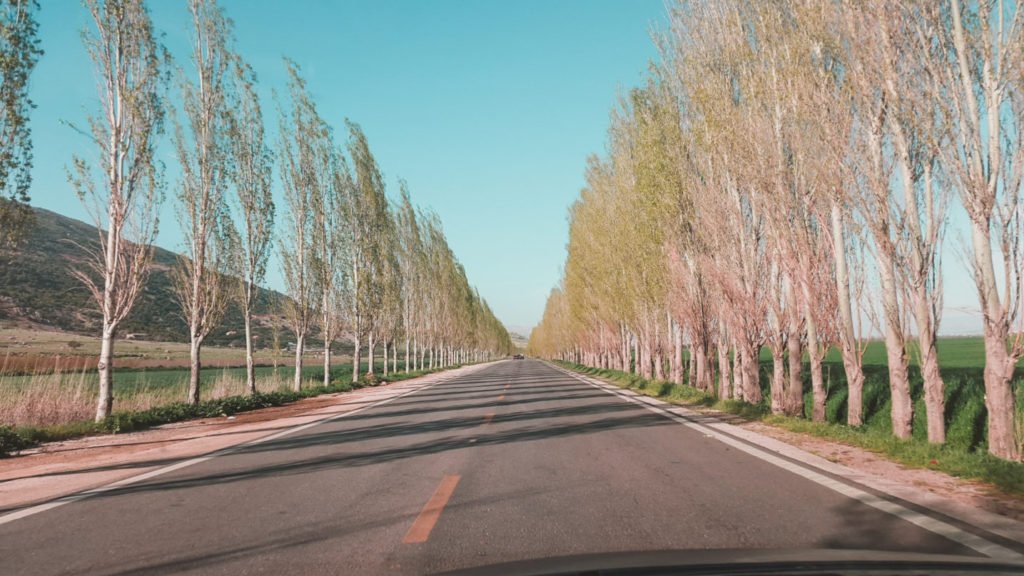 Top Things To Do In Lebanon For Nature Lovers:

Visit The Beautiful Caves At Jeita Grotto
Nominated for one of the 7 natural wonders of the world, Jeita Grotto will surely take your breath away. These interconnected limestone caves are 9 kilometers long and have been formed over several years. There are 2 caves to visit: the first one has a walkway and the second one is accessed by small boats. You will also enjoy a cable car ride to reach the entrance.
Jeita Opening hours/days: Tuesday to Sunday 9 AM to 5 PM
Jeita entrance fee: $12.5 USD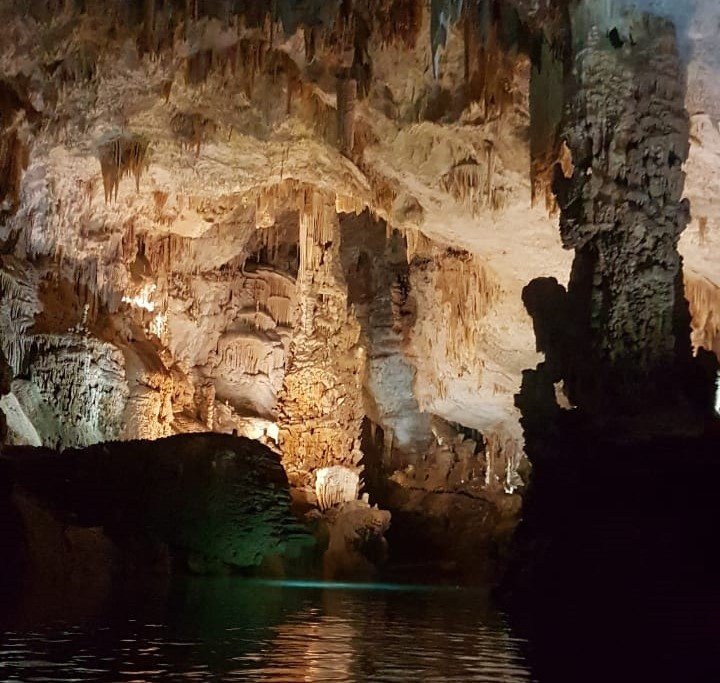 Top Things To Do In Lebanon For City Lovers:

Explore The Old Town In Byblos
Byblos is my favorite city in Lebanon. It is one of the oldest continuously inhabited cities in the world. Nestled with cobblestone streets, little shops, cute cafes, and delicious seafood restaurants, Byblos will surely charm its way into your heart. The old town is located on a port and it's best to explore it on foot. Get lost in the charming streets and enjoy some of the best seafood Lebanon has to offer.
Byblos also has a small archaeological site and an ancient amphitheater, which are really nice to visit. If you're looking to go souvenir shopping, you will find loads of shops here with local specialties.
Recommended restaurants: Pepe's Byblos Fishing Club, Aal Baher, Bab El Mina, Feniqia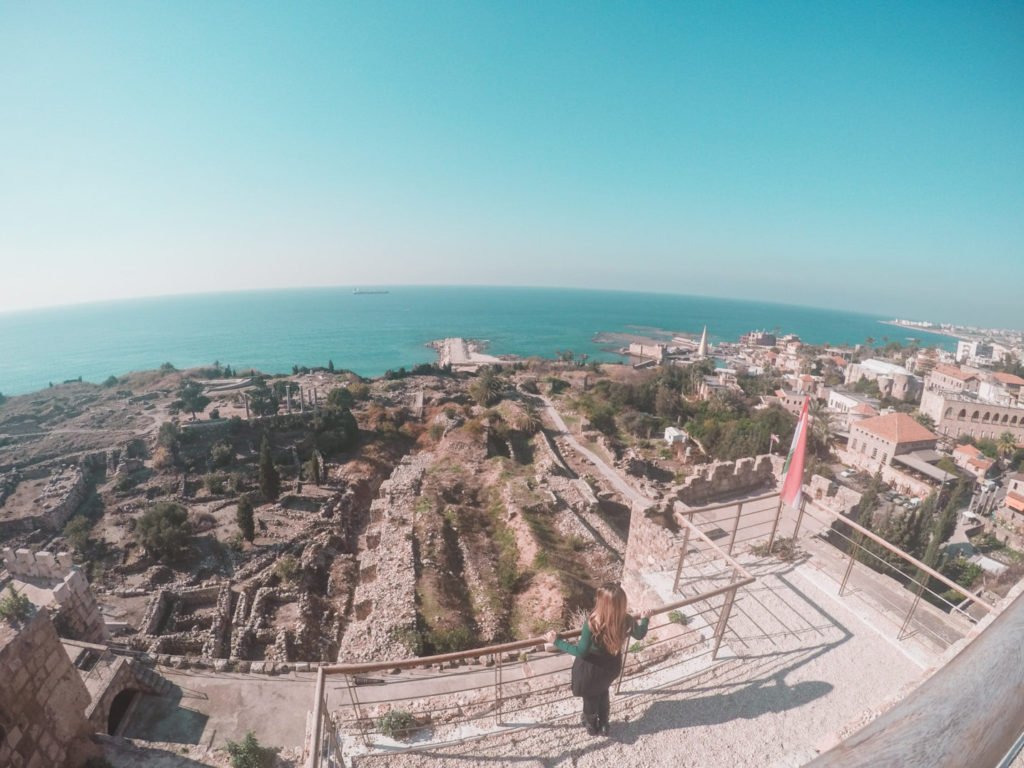 Best Place To E

njoy Panoramic Views In Lebanon: Harissa (Our Lady of Lebanon)
The "Our Lady of Lebanon" statue is a famous pilgrimage site. It is visited by many locals during the month of May (the month of the Holy Mary).
What made it even more popular is it's location. If you climb the stairs to the top, you will enjoy panoramic views of the whole coast of Lebanon.
Jetsetter recommendation: Combine Harissa, Jeita Grotto and Byblos in a 1-day trip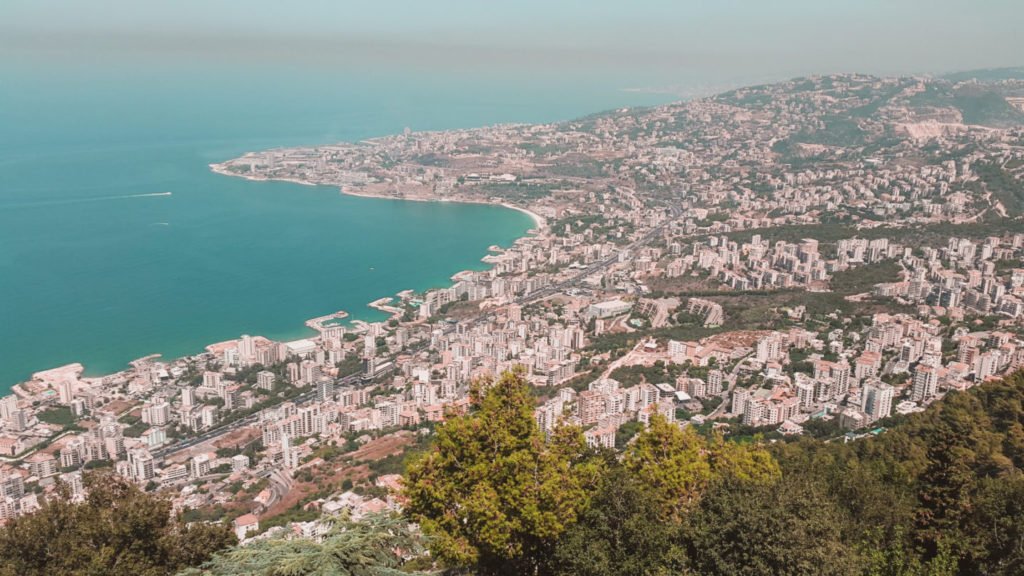 Best Places to Visit in Lebanon For Beach Lovers:

Batroun
Batroun is a town a bit further away from Byblos. It's famous for its beautiful pebble beaches, churches (St. Stephan, St. George, Our Lady of the Sea), wineries and nightlife.
Recommended beach clubs: Pierre & Friends, Bonita Bay, White Beach
Recommended winery to visit: Ixsir
Best seafood: Jammal restaurant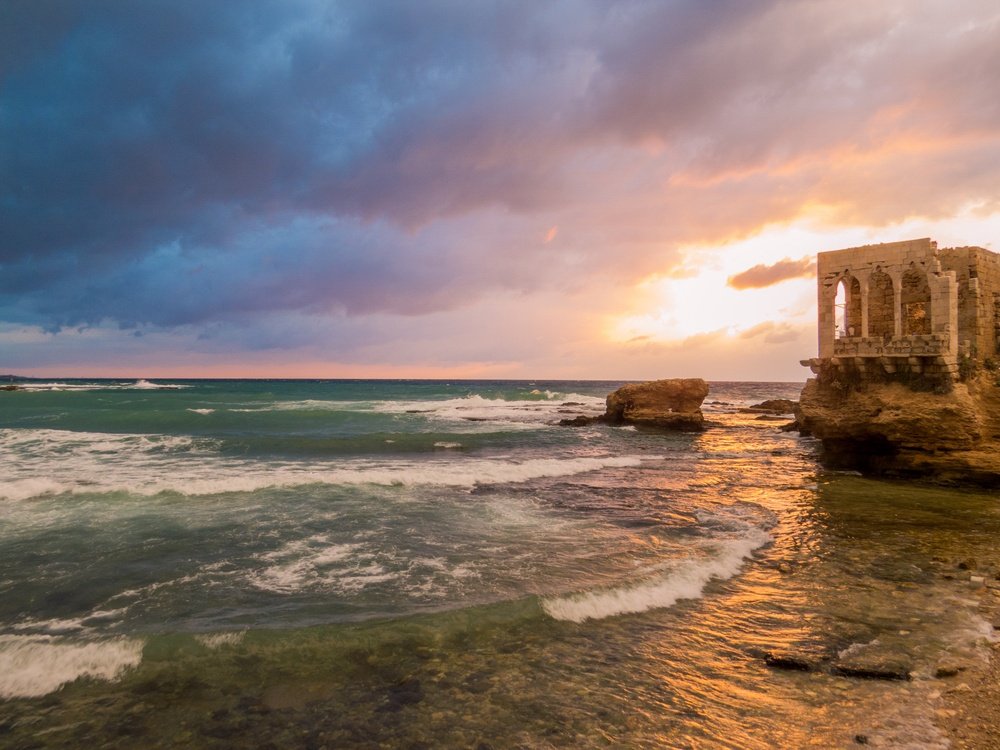 Visit Tripoli and Rabbit Island
Tripoli is the second-largest city in Lebanon with influences from the Phoenician, Roman and Byzantine Empires. The city will give you an authentic taste of North Lebanon, because it has not yet been commercialized like Beirut.
Go with an empty stomach, because you will have some of the best local specialty dishes there. If you have a sweet tooth, you must visit Abdul Rahman Hallab & Sons, the most famous Lebanese dessert shop.
For a little adventure, visit Rabbit Island off the coast of Tripoli. Here's a great guide: Rabbit Island Lebanon Guide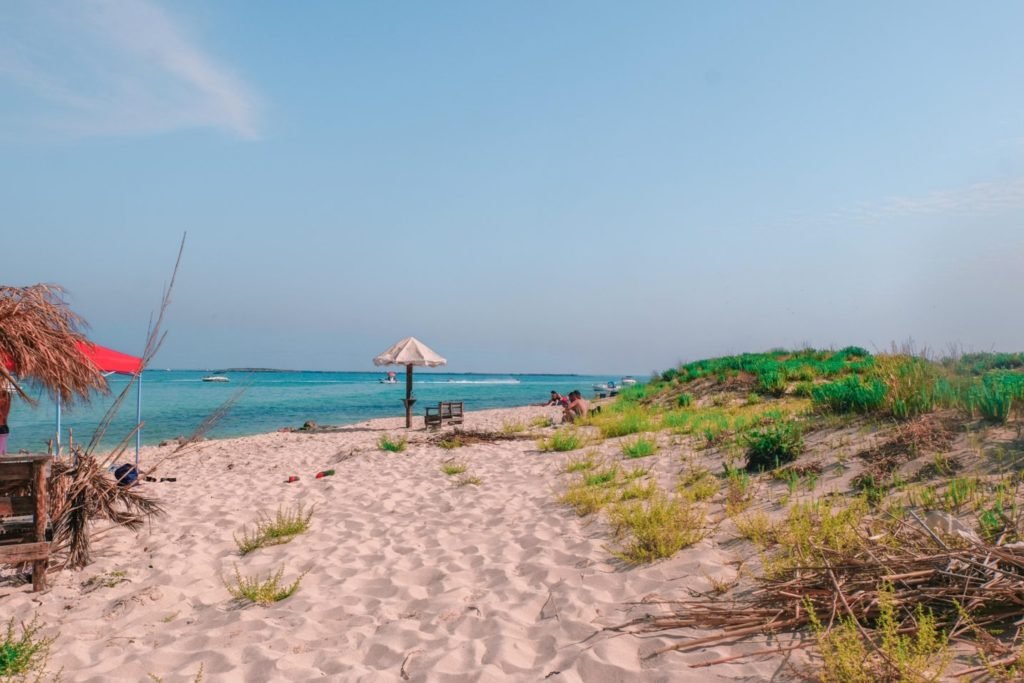 Shop in the old souks of Saida
Take a trip to the South of Lebanon to visit Saida and Sour. The Old Souk (market) in Saida is a treat for all your senses. You'll find everything from local crafts, clothing, homemade soap, and street food.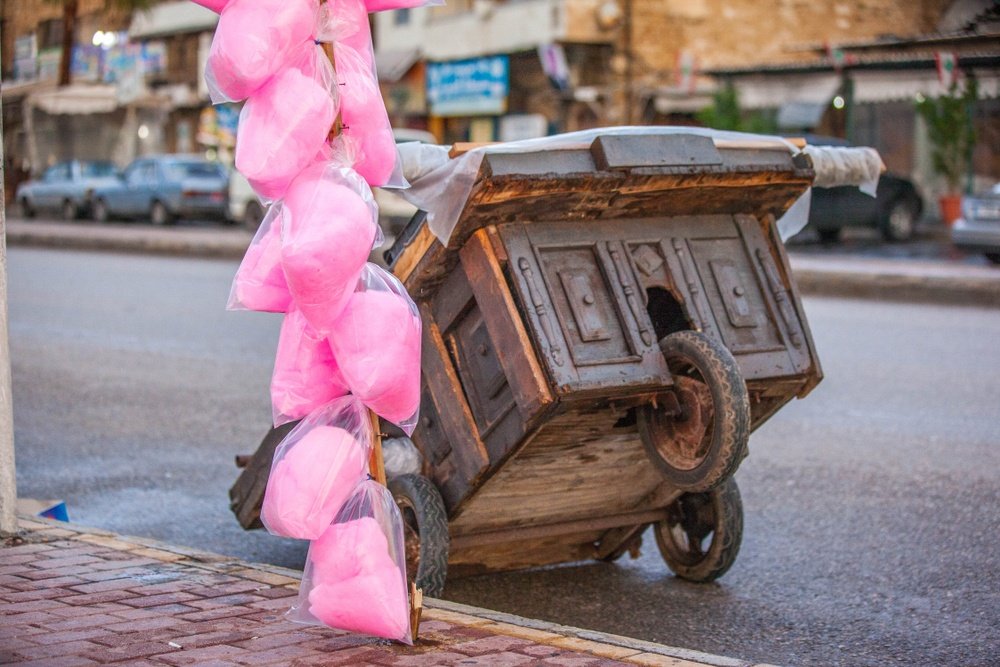 Explore the colorful streets of Tyre (Sour)
Tyre, known locally as Sour, is often called the Venice of Lebanon. It's a port city with little colorful houses and narrow streets. The locals are super friendly and you will realize that a lot of homes have their doors open as a sign of true Lebanese hospitality.
Jetsetter recommendation: use the public bus to combine Saida and Sour in a day trip. Both cities have stunning archeological sites you can visit.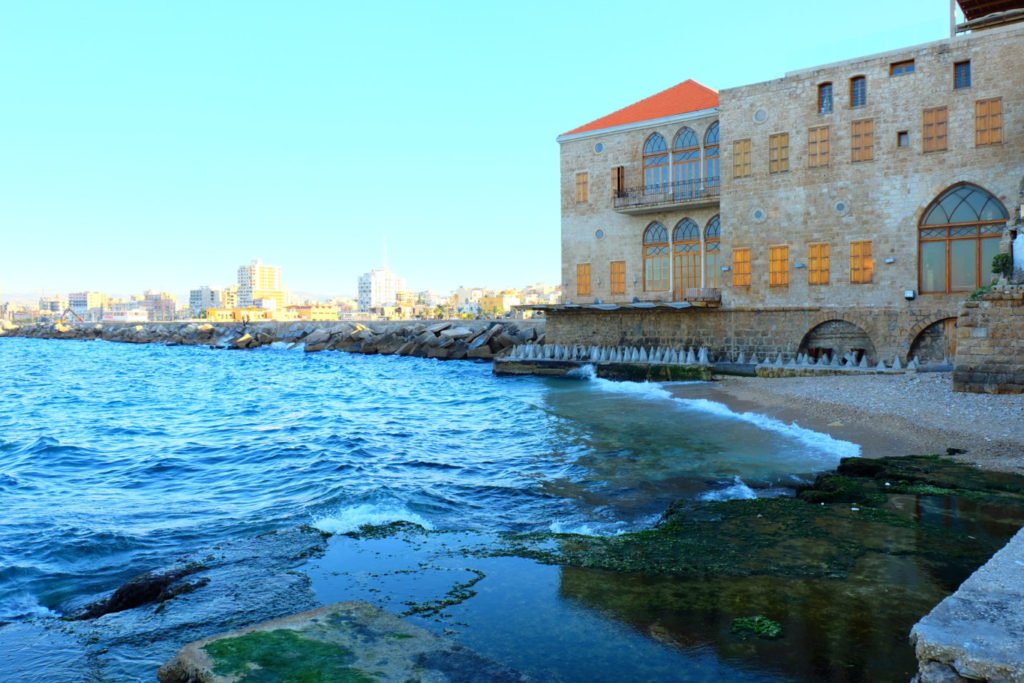 Explore the forest at The Cedars of God
The Cedar tree is Lebanon's most famous symbol (it's the tree on the Lebanese flag). The Cedars of God forest is really stunning and has some of the world's largest and oldest trees. Some Cedar Trees are over 3000 years old and 40 meters high. There are some great ski slopes there if you visit in Winter. The drive from Beirut will take around 2 hours.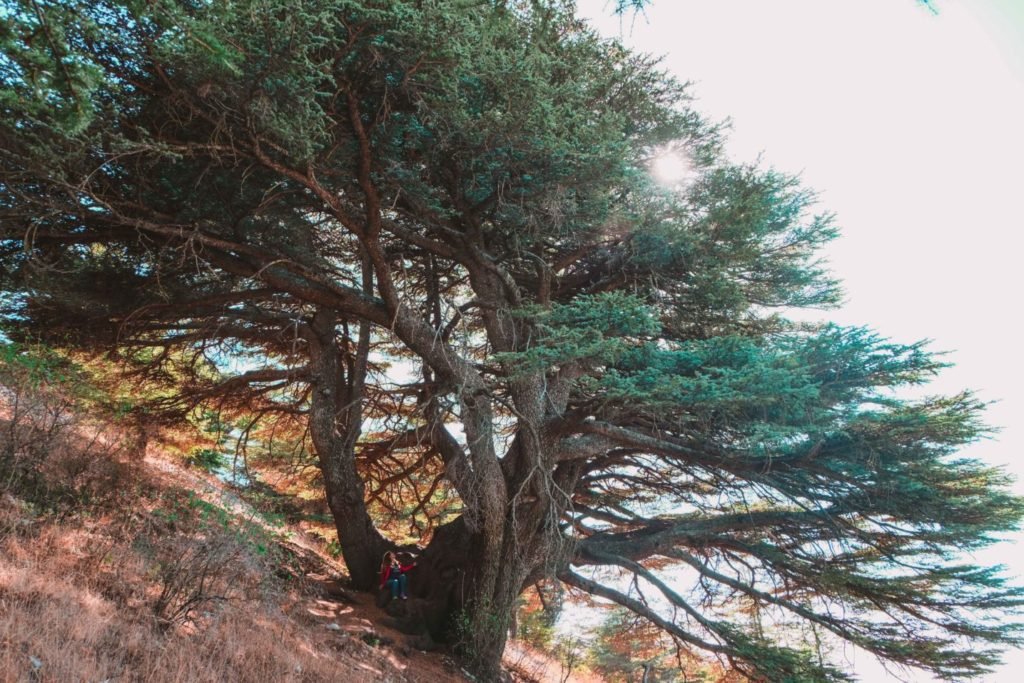 Visit Beiteddine Palace and the Cedars of Chouf
The 19th century Beiteddine Palace is the perfect example of traditional Lebanese architecture. The palace has beautiful courtyards, balconies and fountains. The drive from Beirut will take around 45 minutes. I recommend continuing your drive up to the beautiful mountain area of Chouf. There is a Cedars forest there as well and several shops around it selling organic spices and honey.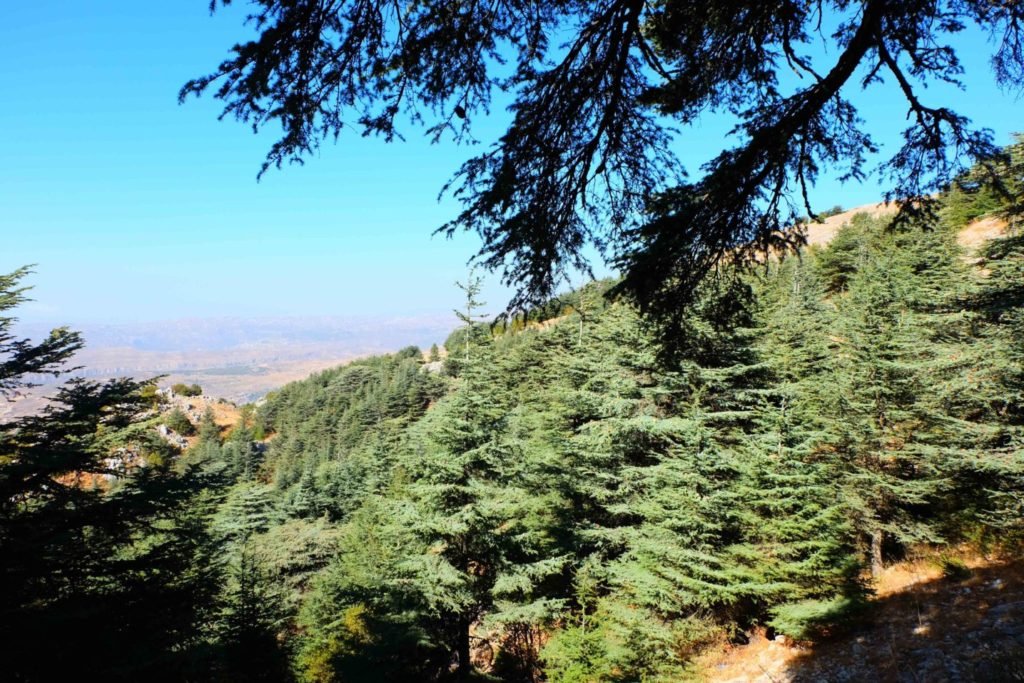 Visit Tannourine
Witness one of the most naturally beautiful spots in Lebanon in Tannourine. There's a waterfall passing through a massive sinkhole, locally known as Baloue Balaa or Baatara Gorge Waterfall. The best time to visit is in Spring, when the snow from the surrounding mountains is melting and the waterfall becomes more powerful.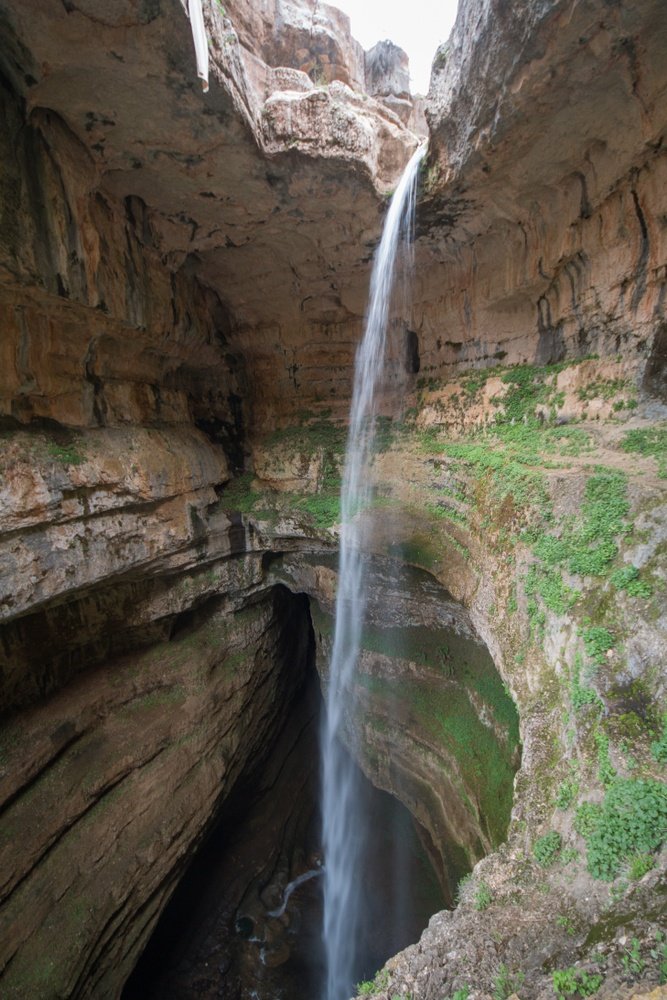 Enjoy the countryside in Ehden
If you want to spend a night or two outside of Beirut, you can combine Tannourine, The Cedars of God and Ehden together in a 2-day trip. I recommend spending the night in Ehden, as it has the best accommodation options out of the three.
Visit one of the many churches in Ehden, overlooking valleys and hills: St. Sarkis Monastery (Watchful Eye of Qadisha), Saint Mamas (Mar Mema),  Church of Our Lady of the Fort (Sayidat Al Hosn).
Where to stay in Ehden: Ehden Country Club, Hotel Ehden, Mist Hotel & Spa
Attend one of the many Summer Festivals
Summer is the best time to visit Lebanon, not just for the beaches, but for the amazing Summer Festivals that feature local and international artists.
Top festivals to attend: Baalbeck International Festival, Beiteddine Art Festival, Byblos International Festival, Jounieh International Festival
Sip on cocktails at the beach clubs
You have to do this the Lebanese way. You will notice that most people are not there to swim, but rather hold their drinks in the pool and show off their beach bodies they were working on all winter. Order a huge bottle of Rose and enjoy the music.
Best beach clubs in Lebanon:
Beirut: La Plage, Sporting Club Beach, St. Georges Yacht Club
South: Orchid, Lazy B, Bamboo Bay
Tyre: Cloud 59, Orange House
North: Veer, Edde Sands, Pierre & Friends, White Beach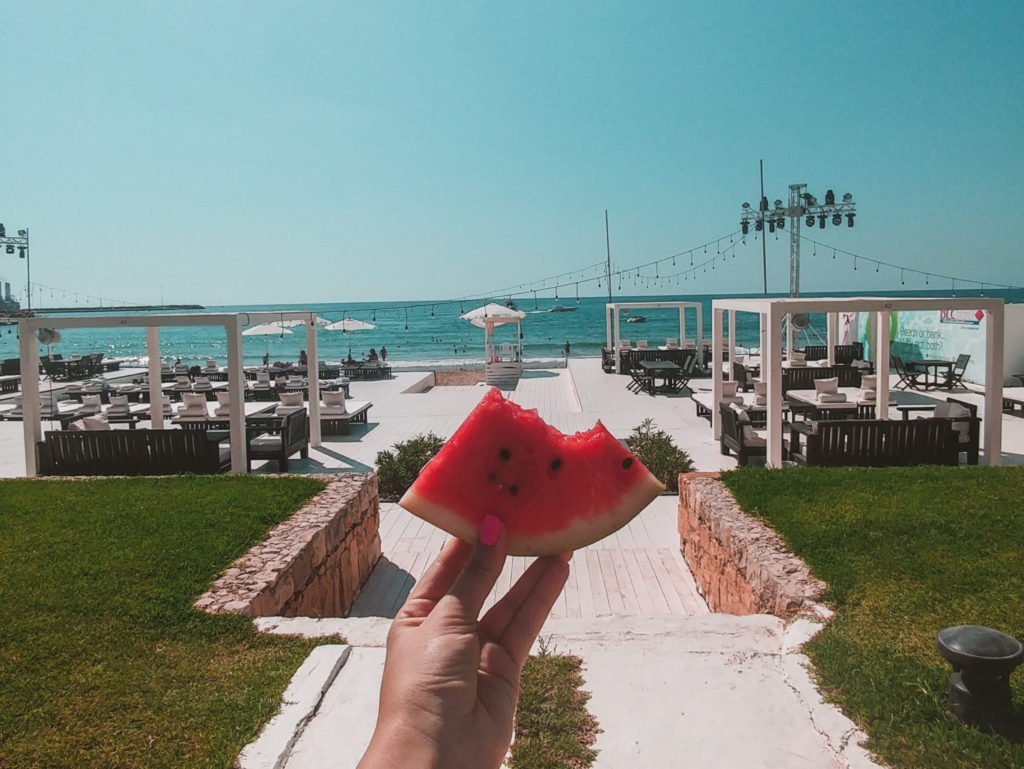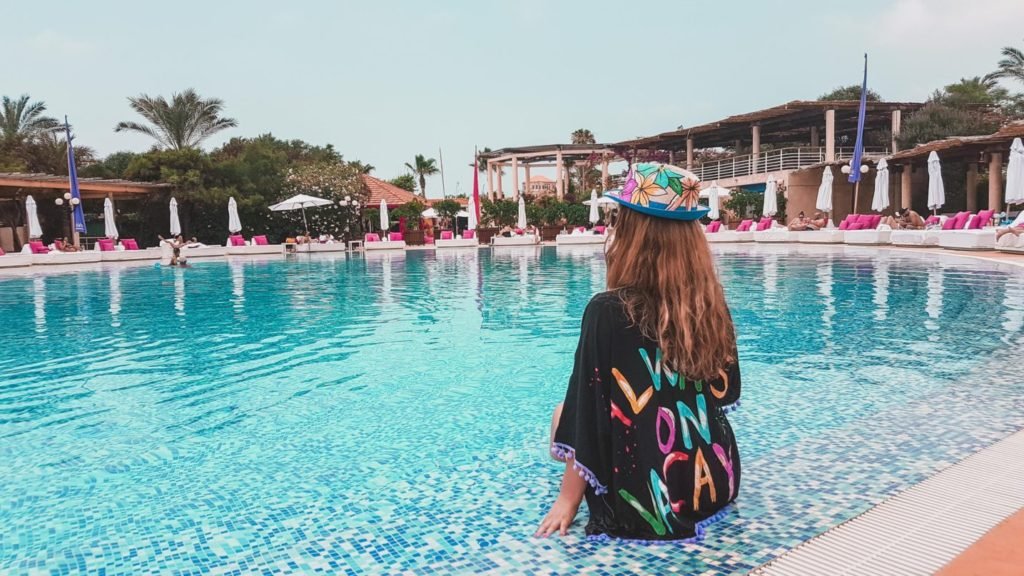 Drink the night away at the fancy rooftop bars
You haven't partied right until you've tried partying in Lebanese rooftop bars. As soon as the weather starts getting warmer around May, dozens of rooftop bars open up all over the country. Most of the popular ones require a reservation, but you might be able to walk in if you go early around 9 PM.
Best rooftop bars in Beirut: Iris (best during sunset), Capitole, Skybar
Best open-air bars in Beirut: Trainstation, Caprice
Party like there's no tomorrow at the afterparty clubs
If you think the night ends at 2 AM, then you are terribly wrong. That's actually the peak time for some of the most popular nightclubs in Lebanon. Don't forget to grab breakfast at 6 AM at Zaatar W Zeit (which is usually packed with drunk partygoers).
It's best to call and check what kind of music is playing each night. Some of the clubs play electronic music on certain days and commercial music on others. Most of them will require a reservation.
Best clubs in Beirut: Skybar, O1ne, Al Mandaloun, Music Hall
For electronic music: Garten, AHM, The Grand Factory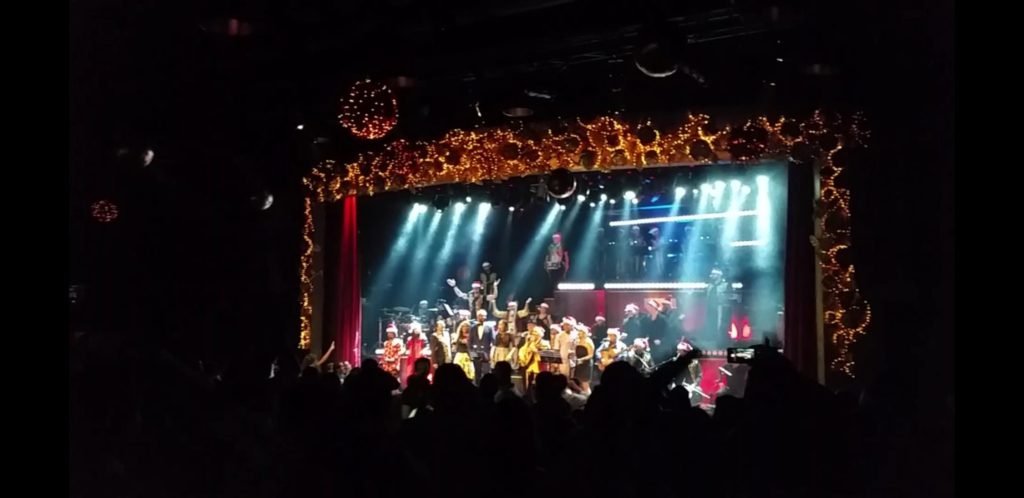 Is Lebanon safe to travel to?
Despite what the media portrays, Lebanon is actually very safe to visit. In Lebanon, tourism remains a significant part of the local economy. The last war in Lebanon was back in 2006. Crime rates are significantly lower than lots of popular destinations in Europe or the US.
The war in Syria has not spilled over into Lebanon. There are several security checkpoints before you can get anywhere close to the neighboring countries. These are just for safety measures, so don't be alarmed if you come across them.
Is Lebanon a good destination for solo female travel?
Definitely yes! Apart from the fact that Lebanon is very safe, the locals are also really friendly and helpful. You will never be lost in Lebanon without a local approaching you and offering to help out. Crimes such as rape or assault are very rare in Lebanon. I feel safer walking down a very dark alley by myself in the middle of the night (in a mini skirt!) in Beirut than I do in a lot of major European cities.
Lebanon Dress Code
Lebanon is called the Paris of the Middle East for so many reasons, one being the sense of fashion. Lebanese women are some of the best dressed in the world. You will see women in stylish and hip outfits even in the supermarket!
Unlike a lot of Arab countries, you can wear whatever you want in Lebanon. There is a wide diversity in how women are dressed especially in Beirut. You might come across a girl wearing very short shorts and a girl covered in a Hijab in the same street.
It is important to mention that just like any other country if you visit conservative towns or rural villages (especially religious sites), it's better to wear long dresses or pants.
What is the main religion in Lebanon?
Lebanon is the country with the most religious diversity in all of the Middle East. There are a total of 18 different sects in this tiny little country. The latest estimation is 54% Muslim (27% Shia; 27% Sunni), 40.4% Christian (21% Maronite, 8% Greek Orthodox, 5% Melkite, 1% Protestant and 5.4% other Christian denominations non-native to Lebanon like Armenian Orthodox, Armenian Catholic, Syriac Catholic, Syriac Orthodox, Roman Catholic, Chaldean, Assyrian, Copt) and 5.6% Druze according to Wikipedia.
Beirut is quite mixed and you can see Mosques and Churches in the same street. Other cities are somewhat divided to either a majority Muslim or majority Christian population. After the messy civil war in the 80's, the Lebanese community has come a long way. Specifically, in Beirut, different religious backgrounds have mixed really well together.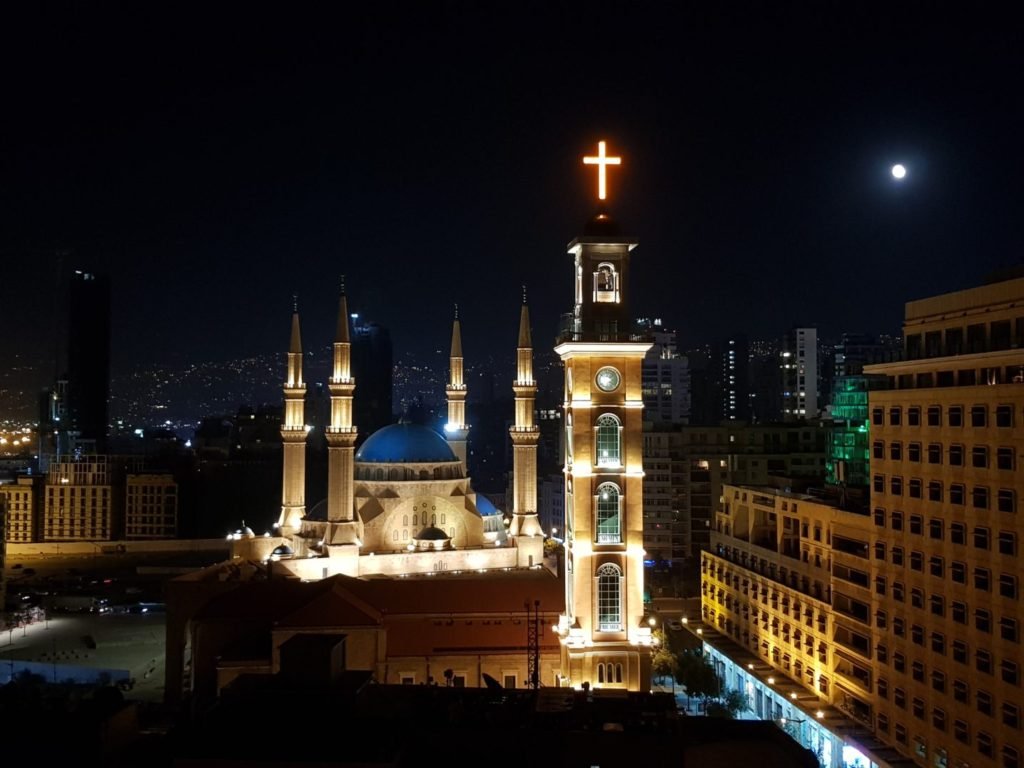 Lebanon travel tips from a local's perspective
The energy: Beirut is one of the most lively and happening cities in the whole world. There is always something exciting happening 24 hours a day 7 days of the week.
Organized chaos: As soon as you land in Beirut, you will feel the chaos all around you, but in a good way. Yes, Lebanon can get chaotic at times, but it is still organized in its own way. For example: there are pretty much no traffic or driving rules, yet locals have become such good drivers that they know how to maneuver their way (with lots of honking of course).
Lebanese hospitality: One thing you will find very apparent anywhere you go in Lebanon, is the generosity and very welcoming hospitality of the locals. As a foreigner, you will get treated extra special. If you ever get invited to a Lebanese person's house, the food will be enough to feed the whole city (and you have to try every single dish!). You might even stop and ask someone a simple question and randomly get invited to drink a coffee in their home.
Lebanese people are very street smart: you can ask anyone a question and even if they don't know the answer, they will find a way to help you out.
Languages: The main language is Arabic, but everyone also speaks either English or French (or both!). A lot of Lebanese people are trilingual, because French and English are taught in most schools and the education system is excellent.
Weather In Lebanon & When To Visit
Lebanon has Mediterranean weather and you can enjoy all four season during the year. The warm summer days extend over several months from May to September. Winter season is from November to mid-March with snowfall only in the mountain areas. Winter in Beirut can be rainy, but there is no snow in the coastal areas.
The best time is definitely summer (anytime between May to September). The summer season makes Lebanon even more alive. All the rooftop bars and beach clubs start opening as of June.
Winter can also be a great season if you enjoy skiing. There are several ski slopes in the mountain areas such as: Faraya, The Cedars and Zaarour.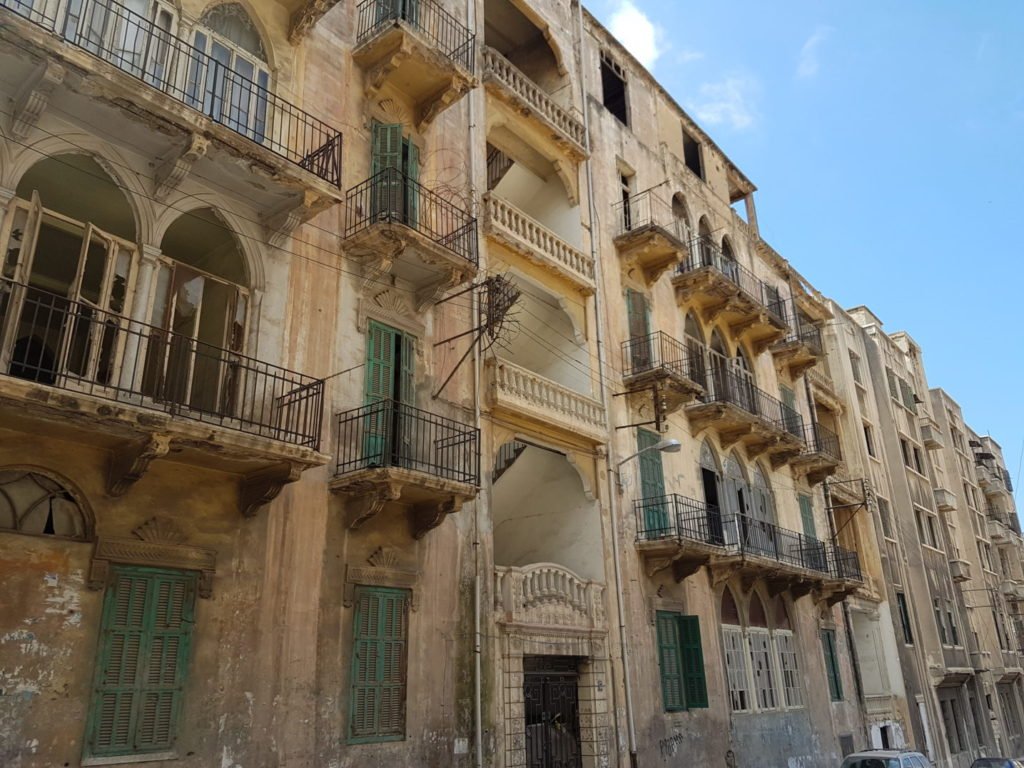 Transportation in Lebanon
Beirut Airport Transfers:
The cheapest way to get from the airport to Beirut is to use one of the transportation apps (mentioned below). These rides will cost around $12 to Beirut City Center.
There is the official airport taxi that you can take, but it is normally way more expensive (around $25 to $30). Watch out for the other taxi drivers that try to rip off tourists. Some of them try to charge $50 for a 20-minute ride.
Renting a car in Lebanon:
If you dare to drive in Lebanon, renting a car will definitely make your life easier. Public transport in Lebanon is not always organized, especially if you want to visit the top sites outside of Beirut.
Keep in mind that regular traffic laws don't always apply. You need to drive with caution and be alert at all times to avoid accidents. Traffic during rush hours can be quite frustrating as well.
Public Transport in Lebanon:
Public transport is limited to buses and public taxis called "service". The bus schedule is quite unorganized, but to get to the major cities outside of Beirut, I would recommend going to the Charles Helou Bus Station (for buses going to the Northern areas of Lebanon) or the Cola Intersection (for buses going to the North or Bekaa Valley).
The public taxis are called "service" and they pick up several passengers along the way. They are good to use within Beirut and cost 2,000 LBP ($1.3). If you request to go a bit further than usual some of the drivers will ask you for double the fee 4,000 LBP ($2.6).
Taxi warning: some of the other taxi drivers might try and rip you off if you are a foreigner. Make sure to negotiate prices and do not get into the car before you agree on the price.
Transportation Apps:
Uber does exist in Lebanon, but there is even a better alternative called Careem. Both apps are cheap to use especially in the city. Rides start from around $4. Use my Careem sign up link to get $3 off your first ride: careem.com/signup/ASDGHIKM
Lebanon Attractions – List of UNESCO World Heritage Sites in Lebanon
1. Baalbek
2. Byblos
3. Tyre (also known as Sour locally)
4. Qadisha Valley and The Forest of the Cedars of God
5. Anjar