Nestled in the Adirondack Mountains lies the charming village of Lake Placid, a winter wonderland that is also a thriving summer destination. With its picturesque landscapes and endless activities, this little town can be a perfect weekend getaway from NYC. From adventurous outdoor pursuits to leisurely strolls through downtown, there are so many fun things to do in Lake Placid that will keep you entertained throughout your stay.
Outdoor Adventures in Lake Placid
With its breathtaking scenery and endless opportunities for adventure, it's no wonder that Lake Placid is a top destination for those seeking an adrenaline rush. Whether you're an experienced hiker, a seasoned angler, or a novice kayaker, Lake Placid has something for everyone.
Hiking the Adirondack Mountains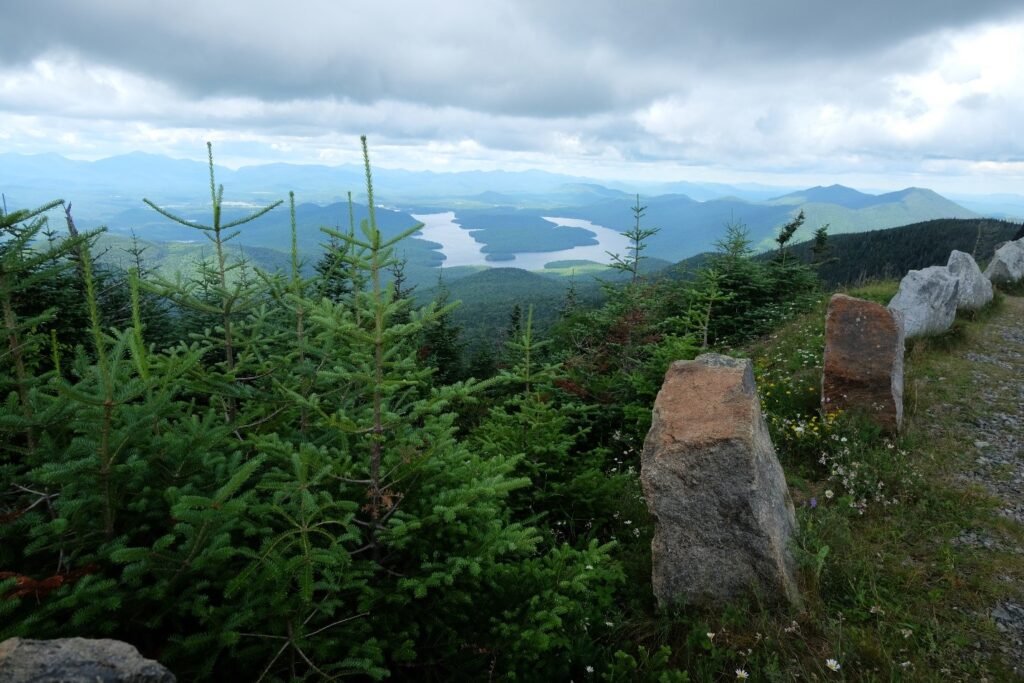 For the daring and adventurous, Lake Placid provides a plethora of hiking adventures in the Adirondack Mountains. The views in this part of the country are truly awe-inspiring. From the top of Mount Marcy, the highest peak in New York State, to the more moderate hikes such as Pitchoff Mountain, there are hikes for every ability. Wildflowers, waterfalls, and lush forests highlight the beautiful landscapes in this region.
One of the most popular hikes in the area is the Cascade Mountain trail. This 4.8-mile hike is perfect for those looking for a challenging but rewarding experience. The trail offers stunning views of the surrounding mountains, and the summit provides an unparalleled panoramic view of the Adirondack High Peaks.
Kayaking and Canoeing on Mirror Lake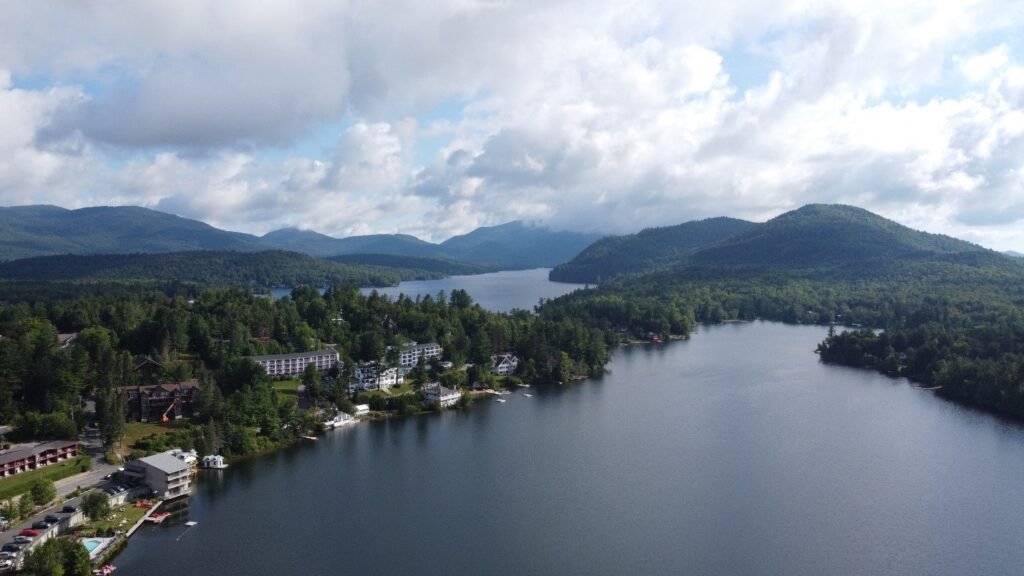 If you're looking to beat the heat, a kayaking or canoeing trip on Mirror Lake is a fantastic option. This picturesque lake is surrounded by lush trees and towering mountains, lending a peaceful ambiance. Paddling around the crystal-clear waters of Mirror Lake is a serene getaway for those seeking a peaceful and relaxing experience.
For the more adventurous, whitewater kayaking on the Ausable River is a thrilling experience. The river offers a variety of rapids, from Class II to Class IV, and is a popular spot for kayakers and rafters alike.
Biking the Scenic Trails
Lake Placid has over 50 miles of scenic bike trails snaking through the Adirondack Mountains. Some of the most popular ones include the Jackrabbit Trail and the Peninsula Trail. If you're up for it, you can even take on the 60-mile Ironman bike course that highlights the mountainous terrain overlooking Mirror Lake. Biking throughout Lake Placid's scenic backdrop is an adventure both exciting and rewarding.
The region also offers world-class mountain biking trails for those seeking a more challenging experience. The Whiteface Mountain Bike Park boasts over 27 trails, ranging from beginner to expert, and offers stunning views of the surrounding mountains.
Fishing in Lake Placid's Waters
With its abundant waterways, Lake Placid is an excellent spot for fishing. The lake contains a variety of fish species, including rainbow trout, brown trout, lake trout, and smallmouth bass. The surrounding streams and rivers offer a plethora of opportunities for fly fishing enthusiasts as well. Enjoy a day of fishing and bask in the beauty of the surrounding landscape.
If you're looking for a guided fishing experience, there are several outfitters in the area that offer guided tours. These tours provide an opportunity to learn from experienced guides and increase your chances of catching a trophy fish.
Visit High Falls Gorge
High Falls Gorge is the perfect destination for outdoor lovers looking to reconnect with nature. Whether you're an experienced hiker or just a casual walker, this gorgeous spot has something for everyone. With winding trails and spectacular views, it's easy to see why High Falls Gorge is such a popular tourist attraction. There are plenty of opportunities to snap photos of the breathtaking waterfalls and take in the sights. After exploring, grab a bite to eat at one of the nearby eateries or pick up some souvenirs from the gift shop.
Family-Friendly Activities in Lake Placid
Visiting the Lake Placid Olympic Museum
Lake Placid is a renowned Olympic destination, having held two Winter Olympics in 1932 and again in 1980. The Olympic Museum is a great place to learn the history of the games and the athletes that participated in them. You'll be able to view memorabilia, photographs, and films of Olympic events that took place in Lake Placid. It's a fun-filled educational experience for the whole family.
As you walk through the museum, you'll be transported back in time to relive the excitement of the games. You'll see the actual equipment used by the athletes, from skis and snowboards to sleds and bobsleds. Interactive exhibits allow you to experience what it's like to be an Olympic athlete, from the thrill of victory to the agony of defeat. You'll also learn about the history of the Olympic torch and see one up close.
Don't forget to stop by the gift shop on your way out to pick up some Olympic-themed souvenirs to take home with you!
Exploring the Wild Center
The Wild Center is a nature-loving family's paradise. This 115-acre natural history center has exhibits that bring Adirondack wildlife to life, interactive animal displays, and animal encounters. You can go on a guided walk through the woods, attend a show or presentation, or relax in nature. The Wild Center is the perfect spot for a day of family fun and education.
One of the highlights of the Wild Center is the "Wild Walk," a trail that takes you up into the treetops for a bird's-eye view of the forest. You'll walk across suspension bridges, climb into a giant spider web, and even crawl through a hollow log. The Wild Walk is a thrilling experience that's sure to be a hit with kids and adults alike.
Other exhibits at the Wild Center include a river otter exhibit, where you can watch these playful animals swim and play, and a butterfly house, where you can walk among hundreds of colorful butterflies. There's also a planetarium, where you can learn about the night sky and the constellations that are visible in the Adirondacks.
Horseback Riding through the Countryside
Experience the natural beauty of Lake Placid's countryside via horseback riding. Take a trail ride with family or friends and enjoy the breathtaking vistas of the Adirondack Mountains. There are riding stables to choose from, all of which offer friendly and knowledgeable guides who can show you the way. Horseback riding is an experience that will be cherished for a lifetime.
As you ride through the countryside, you'll see forests, meadows, and streams. You may even spot some wildlife, such as deer or birds of prey. Your guide will point out interesting features of the landscape and tell you about the history of the area.
Horseback riding is a great way to slow down and connect with nature. It's also a good opportunity to bond with your family or friends as you share this unique experience together.
Mini Golf and Go-Kart Racing
If you're looking for some entertaining fun, Lake Placid offers a number of amusement parks and mini-golf courses. These attractions make for a perfect family or group outing. They are inexpensive and an excellent way to spend a relaxing day having fun with your loved ones.
Mini-golf courses in Lake Placid are often themed, with obstacles and decorations that reflect the Adirondack region. You might play a round of mini-golf on a course that looks like a mountain range, complete with waterfalls and streams. Some courses even have live animals, such as goats or chickens, that add to the fun.
Go-kart racing is another popular activity in Lake Placid. You can race against your family or friends on a track that winds through the woods. The go-karts are easy to operate and suitable for all ages. It's a thrilling way to spend an afternoon and create lasting memories.
Relaxing Things To Do in Lake Placid
Strolling through Downtown Lake Placid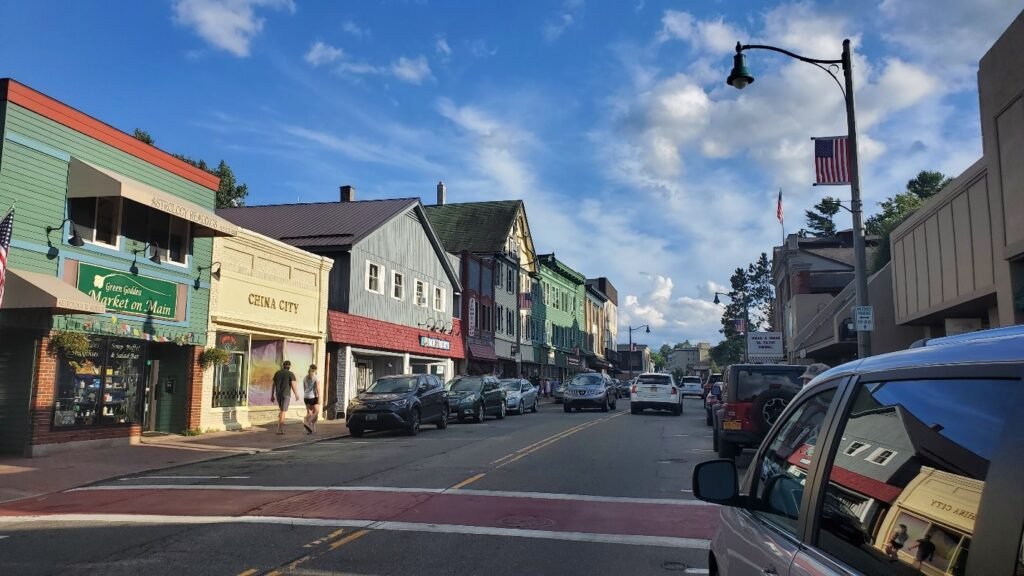 The downtown area of Lake Placid is a happening place where you can enjoy browsing a wide variety of unique shops, restaurants, and art galleries. You will find everything from antiques and designer clothing to handcrafted jewelry and home décor. Make an afternoon of it, take in the sights, and indulge in some great food and drink.
As you stroll through the charming streets of downtown Lake Placid, you'll notice the stunning Adirondack Mountains towering in the distance. Take a moment to appreciate the beauty of the natural surroundings as you window shop and explore the local boutiques. If you're a fan of art, be sure to check out some of the galleries in the area. You'll find everything from contemporary pieces to traditional Adirondack-inspired artwork.
Picnicking at the Lake Placid Public Beach
If you want some peace and quiet, Lake Placid Public Beach is the place to go. Enjoy a picnic on the shores of Lake Placid as you take in the stunning scenery. The beach also offers a variety of water activities such as swimming, kayaking, and paddleboarding, so bring your bathing suit and soak up the sun.
Take a moment to relax on the soft sandy beach and enjoy the tranquility of the lake. You might even catch a glimpse of some of the local wildlife, such as bald eagles or loons. If you're feeling adventurous, rent a kayak or paddleboard and explore the lake from a different perspective. The crystal-clear waters of Lake Placid are perfect for a refreshing swim on a hot summer day.
Indulging in Local Cuisine and Breweries
Lake Placid's food and drink scene is one that is not to be missed. You can take a bite of farm-to-table cuisine, indulge in craft beer, or even try out some food truck options. Lake Placid offers a range of culinary possibilities, and there is something for everyone's culinary preferences. If you're in town in September, the annual Lake Placid Brewfest is worth checking out.
For a taste of the Adirondacks, try some of the locally sourced farm-to-table cuisine. The fresh ingredients and unique flavors will tantalize your taste buds. If you're a beer lover, you'll be in heaven with the variety of craft breweries in the area. From IPAs to stouts, there's a beer for every palate. If you're looking for something quick and easy, check out some of the food trucks in the area. You'll find everything from classic American fare to international cuisine.
No matter what you choose, you won't be disappointed with the culinary options in Lake Placid. So sit back, relax, and indulge in some delicious food and drink.
Getaway ideas nearby: Visit Cape May, NJ
Seasonal Events & Attractions
Throughout the year, Lake Placid offers a variety of activities that cater to all interests. From winter sports to fall foliage tours and summer concerts, there is always something to do in this charming town. Here are some additional details about the seasonal attractions and events mentioned above:
Best Things To Do in Lake Placid in Winter
Whiteface Mountain is not only a winter wonderland but also a world-renowned ski resort. With over 300 inches of annual snowfall, Whiteface Mountain offers some of the best snowboarding, downhill skiing, and cross-country skiing opportunities in the world. The resort has 86 trails, a vertical drop of 3,430 feet, and a summit elevation of 4,867 feet. It is a must-do activity for those seeking more extreme and challenging sporting experiences.
But skiing is not the only activity available at Whiteface Mountain. You can also go snowshoeing, ice-skating, and take a scenic gondola ride to the summit of the mountain. The views from the top are simply breathtaking, and you can see as far as Vermont, New Hampshire, and Canada on a clear day.
Best Things To Do in Lake Placid in The Fall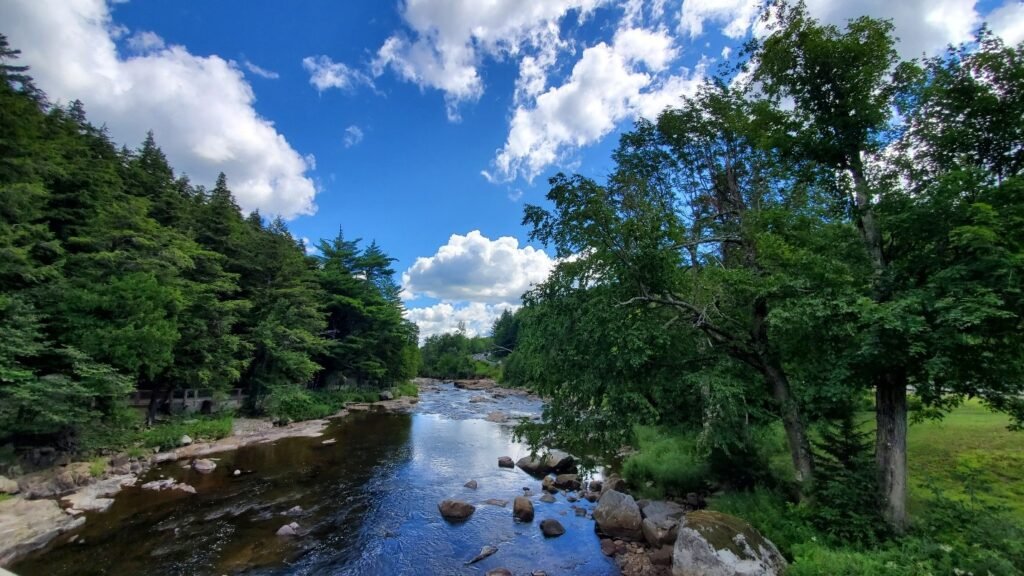 Fall is a magical time in Lake Placid, and the changing leaves create a stunning display of colors. There are many ways to enjoy the foliage, including hiking, biking, and scenic drives. One of the most popular routes is the Olympic Byway, a 170-mile scenic route that takes you through Adirondack Park and past many historic sites. Along the way, you can stop at charming towns, quaint villages, and scenic overlooks to take in the stunning views.
If you prefer a more guided experience, there are many fall foliage tours available. These tours take you through the most scenic areas of the Adirondacks and provide you with interesting information about the history and culture of the region. Some tours even include a stop at a local winery or brewery, where you can sample some of the area's best beverages.
Things To Do in Lake Placid in Summer
Summer in Lake Placid is a time for celebration, and there are many events and festivals to enjoy. The Annual Lake Placid Summer Arts and Crafts Show is a popular event that showcases the work of local artists and artisans. The show features a variety of mediums, including pottery, jewelry, paintings, and sculptures. You can also enjoy live music, food, and drinks while you browse the exhibits.
The Songs of The Mountains concert series is another must-see event. This series features live music from local and national artists and takes place at the Lake Placid Center for the Arts. The concerts are held in an intimate setting, and you can enjoy a variety of genres, including folk, bluegrass, and country.
The Lake Placid Film Festival is also a popular event that takes place in the summer. The festival features independent films from around the world and provides a platform for emerging filmmakers to showcase their work. You can attend screenings, panel discussions, and workshops and meet some of the filmmakers and actors behind the films.
FAQs
Is Lake Placid NY worth visiting?
Lake Placid, New York is definitely worth visiting! From its breathtaking views of the Adirondack mountains to its beautiful lakes and rivers, Lake Placid offers something for everyone. Whether you're looking for a peaceful weekend getaway or an adventurous outdoor adventure, this gorgeous destination has it all. With hiking trails, fishing spots and plenty of other outdoor activities, nature-lovers and thrill-seekers alike will find something to love in Lake Placid. And don't forget the charming downtown area with its unique shops and restaurants – perfect for a day of exploring and people watching.
What is Lake Placid best known for?
Lake Placid is famously known as the home of two Winter Olympics. The village hosted the 1932 and 1980 Winter Olympics, making it a popular destination for winter sports fans. But that's not all that Lake Placid has to offer; its stunning natural beauty makes it a great place for outdoor activities like hiking, biking, and canoeing. Plus, its charming downtown area has a great selection of restaurants and shops.
Does Lake Placid have a downtown?
Yes, Lake Placid does have a downtown! It's full of locally-owned shops and restaurants that you won't find anywhere else. The downtown is the hub of activity in Lake Placid and it's a great place to explore. There are plenty of places to shop for souvenirs, get some ice cream, hang out with friends, or just relax and take in the scenery.