My love for travel means that I'm frequently on the move. My routine gets disrupted and staying healthy is not easy when I'm constantly traveling. The lifestyle that has worked best for me is a diet with healthy fats and protein along with lots of active adventures. I'm always on the lookout for healthy snacks that keep me energized and help me stick to my diet when I'm on the go.
One of my guilty pleasures is potato chips and I try to cut them out of my life because they are completely incompatible with my new lifestyle changes. I'm so glad that I recently discovered Lesser Evil Paleo Puffs and I carry them with me wherever I go!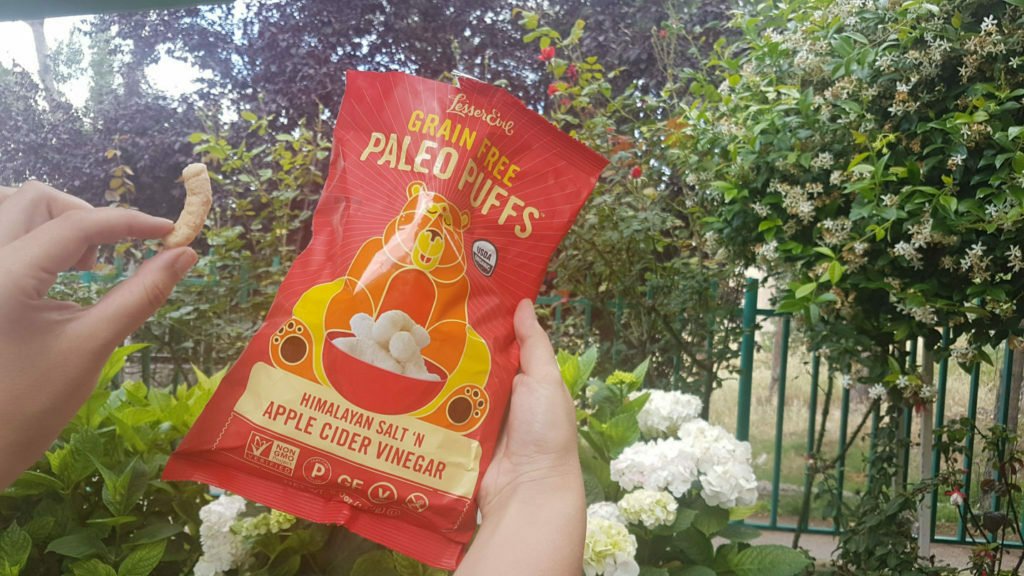 These delicious paleo-friendly snacks are completely organic, grain free, certified paleo, vegan, and non-GMO. I mean what more can I ask for? These Paleo Puffs fit perfectly with my lifestyle and taste even better than the regular potato chips that I cut out from my diet.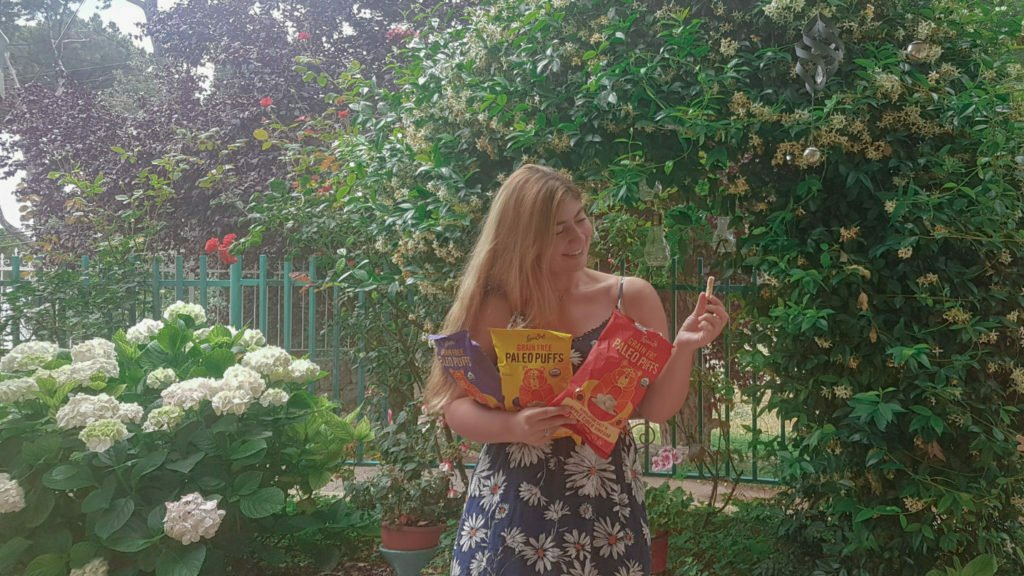 Travel puts a lot of stress on my body and I suffer from high inflammation. It's important to eat clean foods and LesserEvil Snacks are great for a low inflammation diet.
Lesser Evil Paleo Puffs Flavors
Lesser Evil Paleo Puffs have 3 delicious flavors: Himalayan Pink Salt, Himalayan Salt 'N Apple Cider Vinegar, "No Cheese" Cheesiness. The main ingredients in these paleo snacks are cassava root, coconut, sweet potato, Himalayan sea salt, and nutrient-dense coconut oil.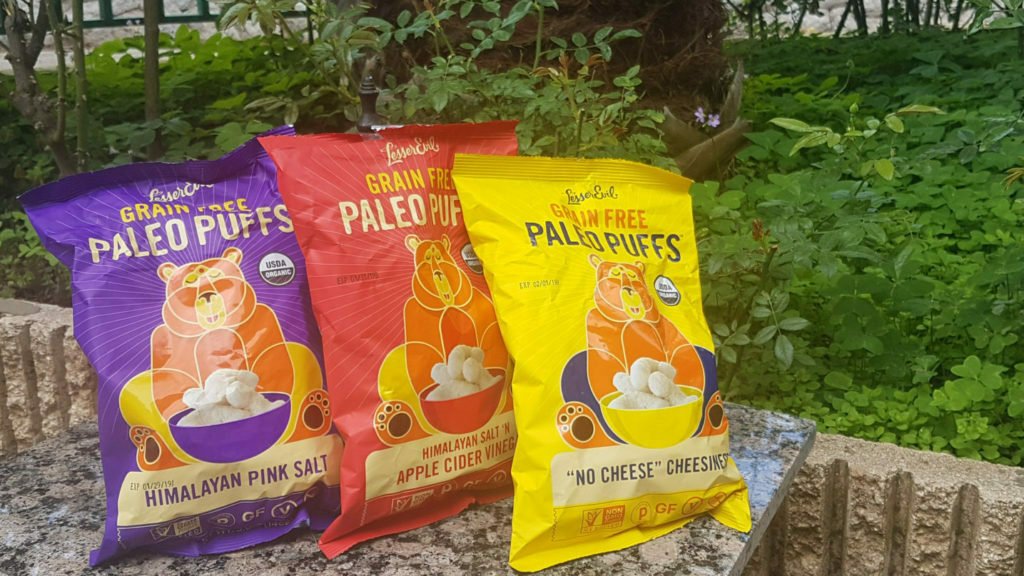 The small 1oz bags are an amazing snack for my travel adventures. They are only 130 calories and have less than 20g of carbohydrates. They also fit perfectly into my backpack and are great to enjoy during those long hours of outdoor activities.
My favorite one is the "No Cheese" Cheesiness because it's so satisfying and full of flavor (I can't believe that they don't pack a lot of real cheddar cheese!). If you're a fan of salt and vinegar, then you have to try the Apple Cider Vinegar flavor.
Related Article: Keto Travel Snacks
Paleo Puffs are officially my go-to and guilt-free snack when I'm on the move.
Paleo Puffs Promo Code
Website: LesserEvil.com
Use this special promo code to get 20% off your purchase: TAKE20
This article is sponsored by LesserEvil Snacks, but as always, all my opinions are my own. I would never recommend a brand that I don't love personally.