Lebanon is going through a humanitarian crisis and needs our help. For years the country has struggled in the hands of corrupt politicians. Right now, it has reached a breaking point and every bit of help can make a huge difference.
Resilient Lebanese people have been protesting since October 2019 to demand change. Even the Lebanese diaspora throughout the world peacefully protested time and time again to put an end to this situation. The most corrupt government officials have refused to offer any real change after seeing millions of their people come together.
Lebanon Corruption Facts:
Lebanon is the 137th least corrupt nation out of 180 countries, according to Trading Economics.
Currency drop: in 2019, $1 USD = 1,500 Lebanese Liras. Currently in 2020, $1 USD = around 10,000 Lebanese Liras. This rate has been fluctuating daily for several months, based on the black market and money exchanges. How does this affect the average Lebanese citizen?
Example 1: a minimum wage employee who was earning around 600,000 LBP per month had the equivalent of $400 USD. Now, that 600,000 LBP salary is worth $60.
Example 2: if you had 10,000,000 LBP in your savings account, it was worth $6,600 USD. Now, it's worth $1,000 USD.
Banking system: Since October 2019, Lebanese banks suddenly decided to limit account withdrawals.
Imagine this: you have $10,000 sitting in your bank account, but you can't use it or withdraw cash from it. How do you survive? How do you feed your family? Meanwhile, over $6 billion has been smuggled by banks out of Lebanon according to Lebanon Corruption Facts.
Inflation: Because of the currency drop, the inflation level has become so severe that around half the population can't afford basic necessities. Even if you do have some money in your bank account, you can't withdraw it or use it to pay for anything. A big part of Lebanon's food supply is imported, so grocery prices have been multiplying at a rate that makes it too expensive for locals to buy the products they once could. Lebanon is now being called the new Venezuela. Reuters shares Lebanon's hyperinflation study here.
Minimum wage vs. cost of living: the minimum wage in Lebanon is $450 per month vs. the cost of living for a single person is upwards of $1,500 per month. According to numbeo.com, the cost of living in Lebanon is only 9.94% less than the US, yet the living standards and minimum wage are significantly lower.
Lebanon hasn't had 24-hour electricity since the civil war in the 70s. Every household or business has to pay for an extra power supply to have electricity throughout the day, which is even more expensive than the government-supplied electricity. Politicians have promised to solve this issue for so many years, but no real change has happened. Why? Because private generator companies profit more than $1 billion a year. Guess who owns these private companies? Corrupt politicians.
Telecom prices are 2-3 times higher than peer countries, yet the broadband speed ranks 130th out of 133 countries worldwide.
Lebanon has the third highest debt to GDP ratio. Less than 5% of government expenditure is allocated to infrastructure. More than 46% is allocated to government salaries, according to the Mckinsey report.
Pollution level is so high that it has caused a huge spike in cancer cases and respiratory diseases. The air quality in Lebanon is 3 times worse than the recommended maximum by WHO.
The Lebanese passport is considered one of the weakest passports in the world, yet it costs more than triple the rate of the strongest passports ($330 for a 10-year Lebanese passport vs. $65 for a 10-year American passport).
Waste is dumped carelessly and burned in highly populated areas. On average, Lebanon spends around $420 million per year on solid waste management, while countries like Jordan and Tunisia spend between $48 and $54 million per year, according to hrw.org. Why? Because the waste management companies are owned by corrupt people in power.
That's not the only way the government has harmed the environment or well-being of its citizens. Since the 60s, Lebanon has lost more than 30% of its forest cover due to deforestation and fires.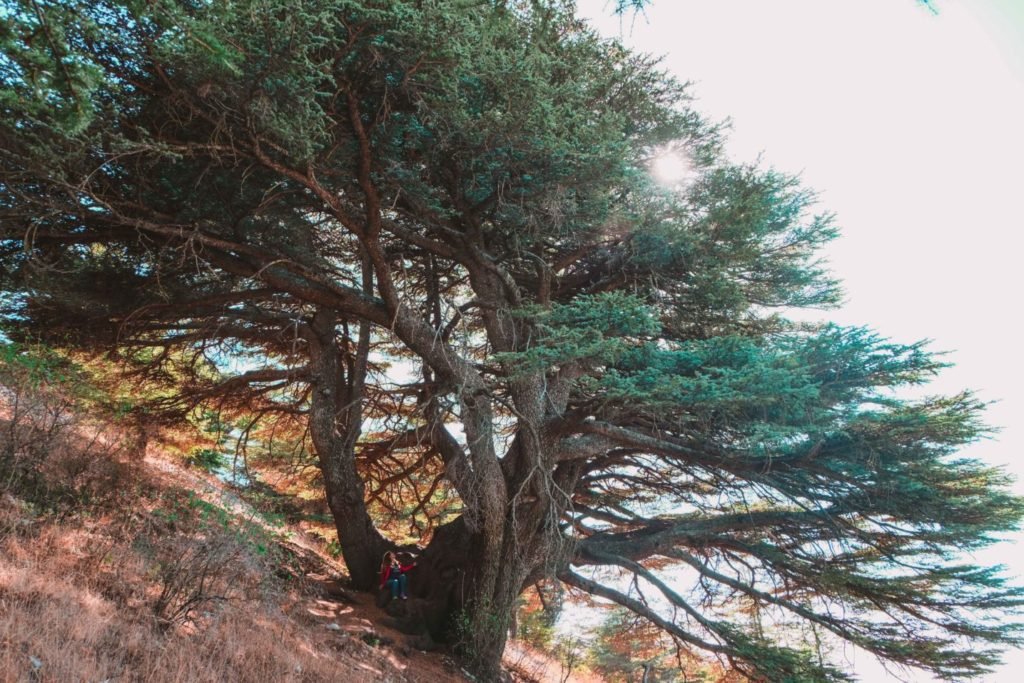 Career opportunities: due to the corruption most international companies have chosen not to invest in the country. Several multinational businesses that once had Middle Eastern headquarters in Beirut, have taken their businesses elsewhere. The lack of career opportunities has forced most of the educated workforce to immigrate to other countries to make a living. Example: each one of my closest friends (including myself) now lives in a different country.
Democracy: Yes, Lebanon is a democratic country, but the way elections happen is unlike any country in the world. There are 18 different recognized sects in the country and every political seat in the government is divided and allocated according to these sects. Why is this an issue? Because instead of choosing to elect competent people to govern the country, each sect is driven to elect one of their own in fear of losing their power. The most powerful politicians who are currently governing the country have been around for over 30 years. Here's a great article that explains this struggle for power.
Tourism: Lebanon has it all – beautiful Mediterranean beaches, stunning nature, impressive historic ruins, delicious cuisine, great weather, amazing restaurants, hotels and ski resorts, a vibrant nightlife, and welcoming locals. The Paris of the Middle East could have been a tourism hotspot, but foreigners have been hesitant to visit. As a traveler, I've met countless other travel addicts around the world and I've always heard the same reaction: "Is it safe?", "Isn't there a war?", etc… This gem of a country has managed to build the worst reputation. If the people in power only focused some of their energy into building the infrastructure properly, protected the environment, and invested a fraction of the money they pocketed into positive media, Lebanon could have profited millions from tourism.
Help Lebanon by Donating to These NGOs:
Lebanon Needs – healthcare, food and shelter for those who need it the most in Lebanon.
Lebanese Food Bank – fundraising to fight hunger in Lebanon.
Food Blessed – hunger relief & food rescue to fight hunger and food waste.
Beit El Baraka – ensuring a sense of dignity to Lebanese families that have been deprived of their most basic needs and rights.
Children's Cancer Center – children are treated free of charge & they rely purely on donations.
Himaya – fighting against child abuse.
Ahla Fawda – donating food and groceries for communities in need.
Atfalouna – distributing milk and diapers to babies in Lebanon.
Kheir.Work – supplying bread and food boxes to families.
Egna Legna – food and medicine for migrant domestic workers in Lebanon.
Dawrati – tackling period poverty for women in Lebanon.
Beyond Rights – improving social and educational well-being of children and parents.
Dafa Campaign – distributing clothes, food, milk and other necessities.
* A big thanks to @nouchaline for helping me put this list of NGOs together
If you would like to recommend any other NGOs not listed here, please fill in this contact form: