After spending a few action-packed days in Kuala Lumpur, I was ready for a relaxing getaway at Cameron Highlands Resort. I saw so many breathtaking photos of the area and I couldn't wait to experience the beautiful rolling hills myself.
Cameron Highlands is Malaysia's largest hill-station area at 1,500 meters above sea level and is famous for some of the most stunning tea plantation hills you can come across. To top it off, you can have fresh strawberries every day from the many farms in the area. It's the perfect place to enjoy a relaxing retreat in the countryside.
Getting to the Cameron Highlands Resort
I checked out of Hotel Stripes in Kuala Lumpur and started my 3-hour journey to the Cameron Highlands Resort. Several people warned me about feeling car sick because of the winding roads, but I enjoyed the ride so much that I felt completely fine. The roads in Malaysia are very well made with several rest stops, so I was able to sit back, relax and count the minutes till we arrived at the Cameron Highlands Resort.
As we approached the area, I rolled down my window to take some photos and I immediately felt the cool crisp air. The five-star resort is located in Tanah Rata, overlooking a beautiful golf course. I was so happy to be greeted with lots of smiles and a very warm welcome by the wonderful staff at Cameron Highlands Resort.
Cameron Highlands Resort Review
Walking into the Cameron Highlands Resort gave me a sense of nostalgia. It's like turning back the clock to colonial times. As you enter the reception area, you won't be able to miss the gorgeous Jim Thompson tea room. The beauty of the hotel is in its unique design, blending traditional English charm with Asian hospitality.
I had the pleasure of staying in a deluxe room, beautifully furnished with a king four-poster bed overlooking the lush green golf course. My room had comfortable seating and the cutest little balcony where I enjoyed my morning coffee.
The luxurious bathroom has marble tiles all over, premium toiletries, hairdryer and slippers. The rooms are equipped with a large ceiling fan and don't have air conditioning, because the weather is so perfectly cool.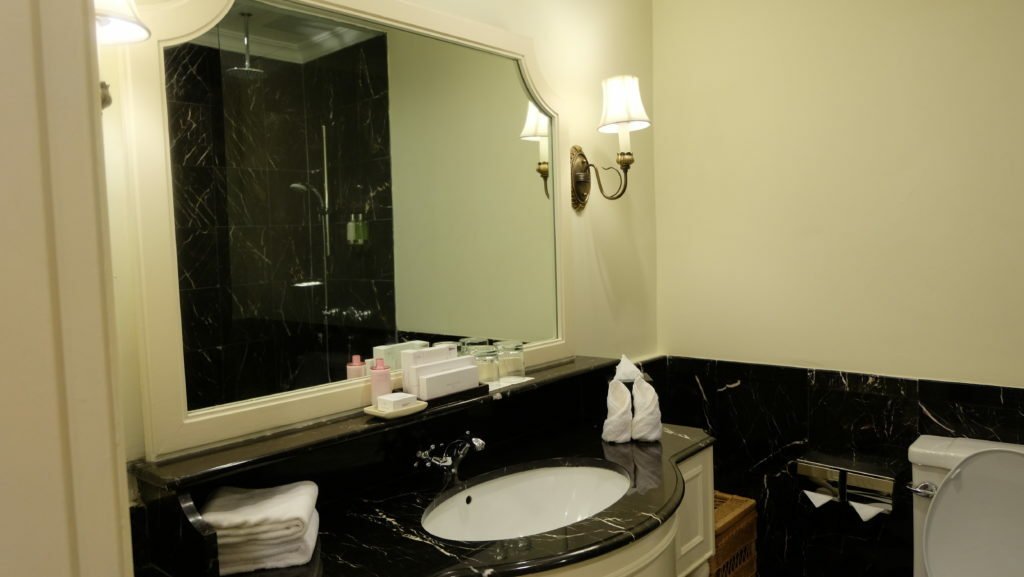 Jetsetter recommendation: every day I would find fresh strawberries from the plantations in the area along with chocolate dipping sauce, which are great to enjoy on the balcony with some afternoon tea.
Cameron Highlands Resort Picnic
After I reached a complete state of relaxation, I was eager to head out to the famous rolling tea plantation hills of the Cameron Highlands. The sun was shining and it was a perfect day to enjoy the signature private picnic.
A driver picked me up from the resort in a private car and we started our short journey to the best viewing areas of the hills. The tea plantation hills are so endless that you can actually smell the tea when you're driving through them! We continued to a hill away from the tourist crowds and I couldn't believe my eyes.
I had a private butler waiting for me with the most stunning and picture-perfect picnic setup I have ever come across. I had my very own picnic with a panoramic view of the rolling hills as far as my eyes could see. Before I could sit down to enjoy my meal, I couldn't stop taking hundreds of pictures.
To top it all off, I was served a delicious brunch by the most attentive butler. The food included both sweet and savory dishes, juice, coffee, tea and fresh strawberries of course! The Cameron Highlands Resort picnic was truly one of a kind.
Jetsetter recommendation: if you want to enjoy the rolling hills properly, Cameron Highlands resort is the only hotel that offers such a unique experience. Book ahead of time and take an extra battery for your camera!
The Spa at Cameron Highlands Resort
The award-winning wellness center at The Cameron Highlands Resort is so stunning and has some of the most unique treatments you can ever try. As soon as you walk into the spa area, you will feel a sense of serenity and relaxation.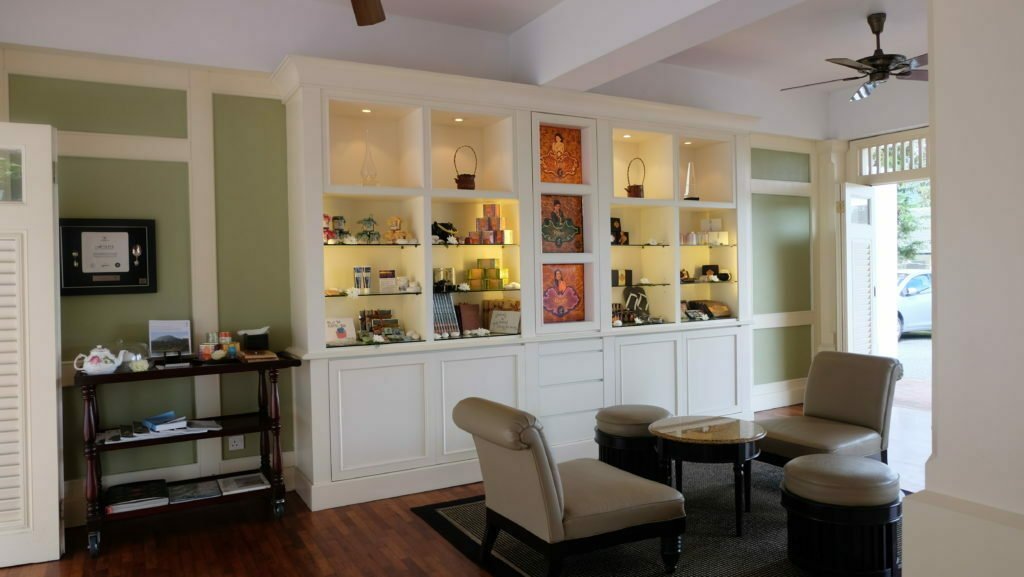 I chose the 2-hour signature Fresh Strawberry Escapade and it was hands down the best spa experience I have had in all my travels. I can't begin to explain how pampered I felt in these 2 hours. My treatment started with a bath filled with fresh strawberries, which bring relief from depression, infections, and fevers, as well as ailments of the kidneys, liver, and blood. I was served strawberries and tea to enjoy in the bath and scrub to use on my face.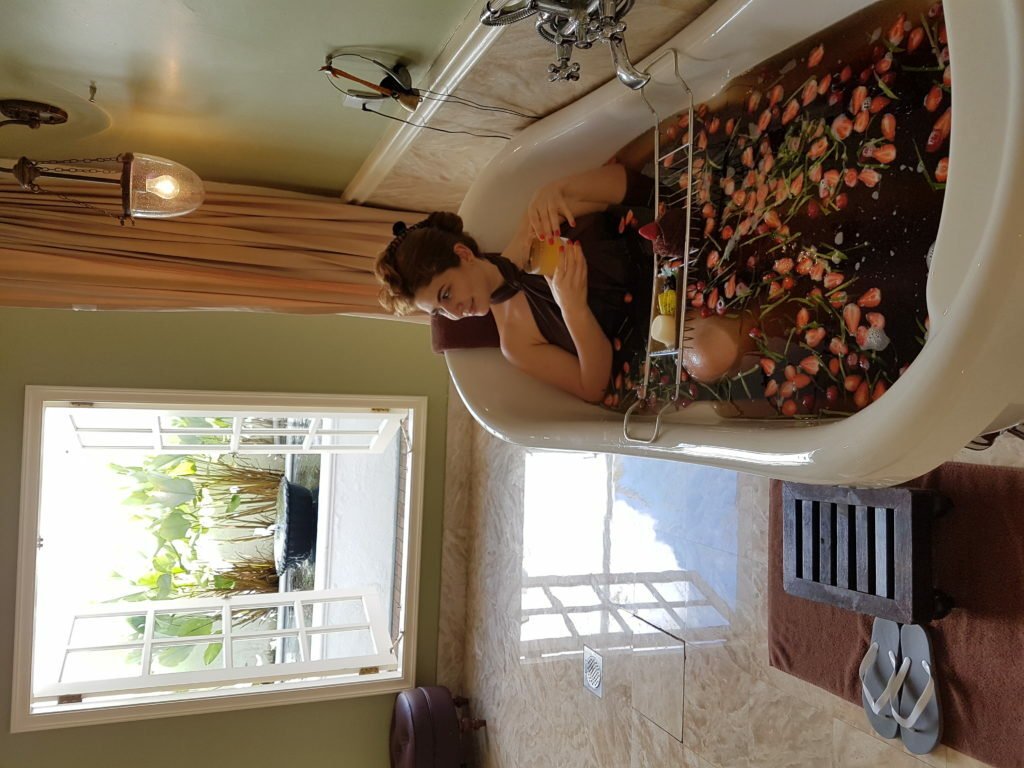 My massage therapist was the sweetest and she made me feel like a princess. After the bath, she led me to a massage room. She explained that all the oils were also made with strawberries and I just couldn't be happier! The massage was absolutely amazing and was followed by a scrub and body wrap. I left the spa after 2 hours feeling like a completely new person.
Jetsetter recommendation: Do not miss the Fresh Strawberry Escapade. I promise it will be an experience you will remember forever. 
Dining at the Cameron Highlands Resort
I stayed at the resort for 3 days and every day I had a completely different dining experience. The dining options include: The Jim Thompson Tea Room, The Dining Room, and Gonbei.
Breakfast is served at the Dining Room every morning. You can choose hot dishes from the a la carte menu and cold snacks from the buffet.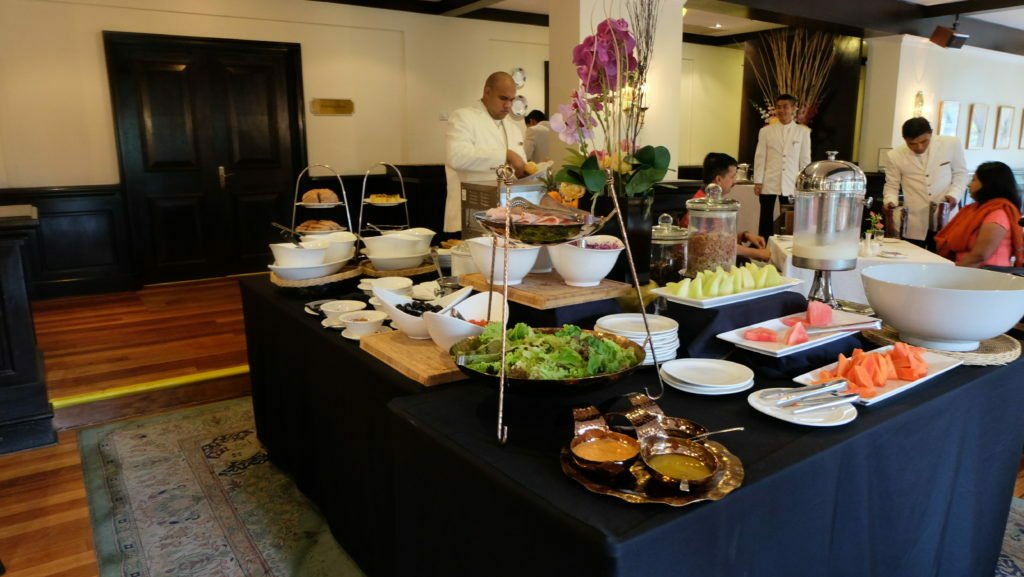 My favorite was the hotpot dinner at Gonbei. It was my first hotpot experience and the very kind waiters patiently walked me through the steps of making my dinner. You can personalize your hotpot broth and then add the freshest local produce featuring farm vegetables, succulent seafood, prime meats and noodles to dip into the simmering fragrant broth of your choice.
I also had a lovely tea time at the Jim Thomson Tea Room. It included fresh pastries, delicate sandwiches, homemade scones, strawberry jam and plump strawberries along with fine teas from Cameron Highlands.
On my last night, I enjoyed a gourmet candlelit dinner at the Dining Room. The menu offers western and local specialties followed by delicious desserts.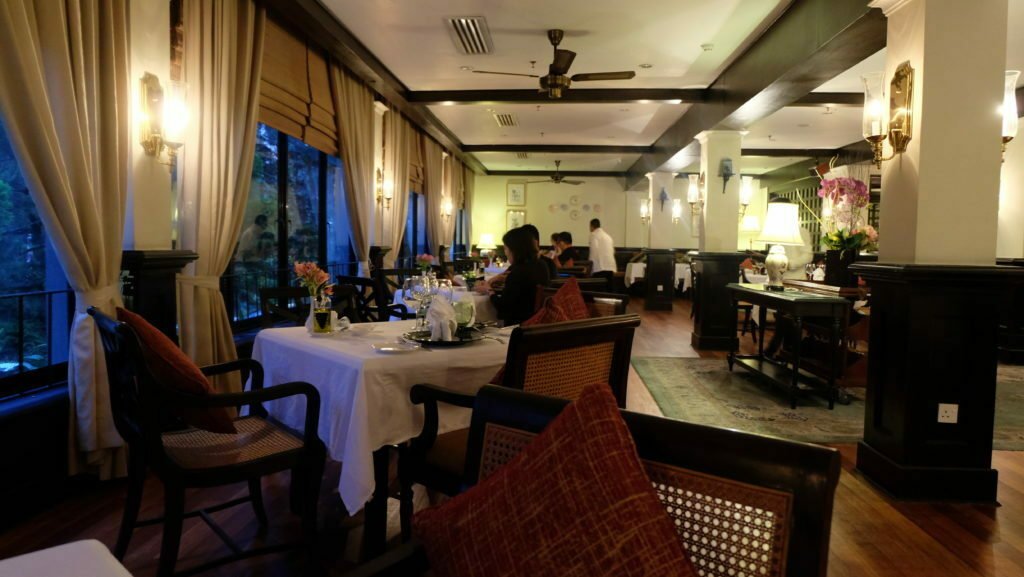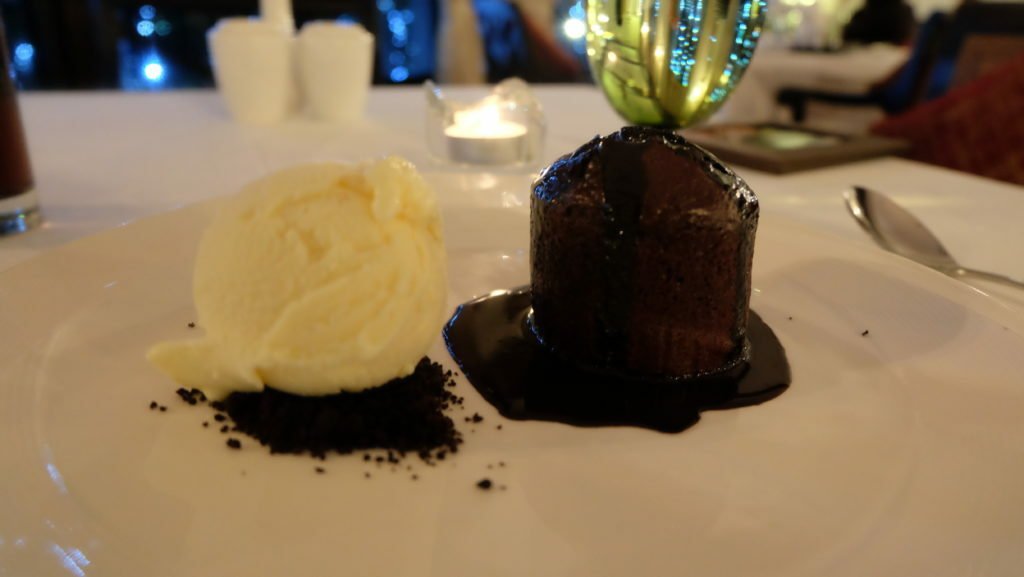 I had such a spectacular stay at The Cameron Highlands Resort and would highly recommend it for an ultimate relaxation retreat.
Thank you Cameron Highlands Resort for hosting me and as always all opinions are my own.