Choosing a destination is one of the most exciting parts of traveling. It's the moment where we start daydreaming and counting the days till we can board our flight and explore brand new cities and cultures.
With so many travel destinations to pick from, this can also be one of the most confusing parts. As a travel addict that wants to explore as many cities around the world as possible, I sometimes let a simple flight search decide where I'm going next.
Thankfully, flydubai offers affordable flights from Dubai and the rest of the Middle East to so many exciting destinations. All you need is a little inspiration to get you excited about cities you might have never even thought of visiting.
List of amazing travel destinations to fly to from Dubai for under $500:
*Prices are based on return flights departing from Dubai
1. Sri Lanka
flydubai flights starting: $269    Flight duration: 4h 30m
Sri Lanka is a stunning island with amazing wildlife and rich culture. The locals have a lot of respect for their nature and wildlife which has kept the island so green and breathtaking. The best way to see Sri Lanka is to move around to different cities to be able to experience both the beach life and the gorgeous hills and rainforests. Top areas include: Kandy, Galle, Yala National Park, Bentota, and Udawalawe National Park.
Sri Lanka is also a great destination to go on a health retreat. Read more about my experience here: An Ayurveda Detox Retreat in Sri Lanka.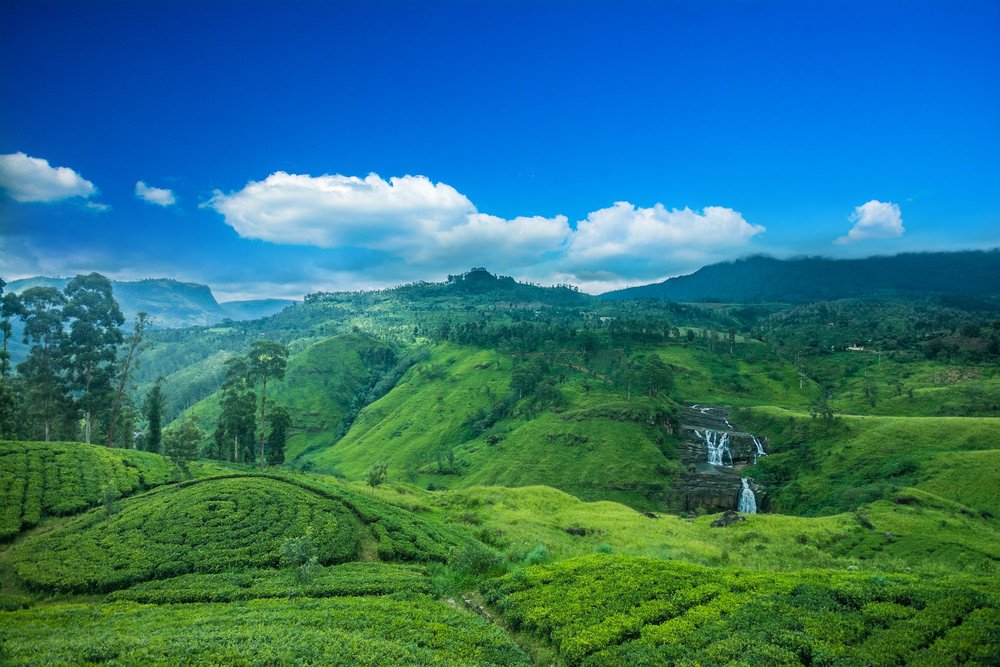 2. Zanzibar
flydubai flights starting: $445    Flight duration: 5h 50m
The natural beauty of Zanzibar is so stunning that you will feel like you've landed in heaven. Zanzibar has some of the best white sand beaches in the world.  If you're looking for an island getaway with lots of water activities and beautiful beach resorts, then Zanzibar is the perfect place for your next holiday.
3. Thailand
flydubai flights starting: $445    Flight duration: 6h 20m
Thailand is one of the most beautiful countries you can visit in Southeast Asia. It has so much to offer, from white sand beaches to temples, amazing food, nature, wildlife and stunning scenery. After flying in to Bangkok, it's very easy to move around in the country. Internal flights are very affordable which makes it easy to go island hopping in the South (don't miss Phuket and the Phi Phi Islands) followed by an adventure in the North to explore Chiang Mai and the Golden Triangle.
Here's a great day trip idea from Bangkok: Ayutthaya Temples Thailand
4. Serbia
flydubai flights starting: $375    Flight duration: 5h 45m
Serbia is a charming gem in the Balkans. The locals and so warm and full of life, that you will feel right at home from the moment you arrive. After exploring the happening city of Belgrade and partying till the early hours of sunrise, head to the west of Serbia for a real adventure. Grab a bus to the city of Uzice and explore the breathtaking national parks and gorgeous mountains and rivers in the area including:
Check out my photo diary of Serbia for some more inspiration: 20 photos that will inspire you to visit Serbia.
5. Georgia
flydubai flights starting: $243    Flight duration: 3h 15m
Georgia is located in Eurasia and the locals often describe it in an interesting way: it's the balcony to Europe. The natural beauty of the country is stunning and you will find heavenly landscapes, cute little markets, great food, and the distinctive capital city of Tbilisi.
6. Armenia
flydubai flights starting: $246    Flight duration: 3h 10m
Armenia is a true hidden gem often forgotten by travelers. Whether you're a fan of endless rolling hills, magnificent ancient churches on top of picturesque mountains, historic sites dating back to 4,000 B.C., or untouched landscapes, you will definitely find what you're looking for in Armenia. Add to that the friendly locals and very affordable accommodation, food and tours, and you're all set for an unforgettable trip. The country is also home to the longest ropeway in the world. Armenia should be added to your bucket list before it becomes overcrowded with mass tourism. The best way to see Armenia is to go on a 1-week road trip and then cross the border into Georgia.
Read more about my road trip through Armenia: An incredible journey through Armenia
7. Bosnia and Herzegovina
flydubai flights starting: $471    Flight duration: 6h
Bosnia and Herzegovina offers a unique blend of East & West cultures. A lot of people still associate it with the unfortunate war in the 90s, but visiting this intriguing country will leave you with so much more than that. The capital, Sarajevo, has landmarks dating back to the 16th century and the countryside is home to beautiful medieval villages and natural landscapes.
8. Oman (Salalah)
flydubai flights starting: $173    Flight duration: 2h
Salalah can easily be named one of the most beautiful destinations in the Middle East. Due to its unique weather climate, the area is known for its lush green nature, mountains, waterfalls, and beaches. This makes it a perfect destination to relax on the beach or to go on some fun adventures such as hiking, horseback riding, and exploring the natural landscapes with a local guide.
9. Uganda
flydubai flights starting: $435    Flight duration: 5h 25m
Uganda is often referred to as the pearl of Africa. Located at the point where East Africa meets Central Africa, Uganda offers quite a spectacular adventure including activities such as: trekking with wild Chimpanzees, rafting the Nile, swimming in a crater lake, and tracking wild Gorillas.
10. Romania
flydubai flights starting: $328    Flight duration: 5h 20m
Bucharest is an obvious first stop in Romania. The city has a charming blend of old and new architecture with loads of restaurants, cafes, and bars. Transylvania is a very interesting area in Romania, where you will be transported back in time to the medieval ages. You can pay a visit to the famous Dracula's Castle (Bran Castle) and the magnificent Peles Castle. Spend a few nights in Brasov to explore the area properly.