A country filled with so much history, culture, and breathtaking nature… Armenia should be at the top of your "off the beaten track" destinations. Explore the best places to visit in Armenia by taking a road trip through the beautiful mountains and green valleys.
Places To Visit in Armenia During Summer Near the Capital:
Explore some of the best places to visit in Armenia that are less than an hour's drive away from the capital. You can choose to either rent a car and drive or book one of the many affordable tours that can take you to multiple sites in one day.
1. Yerevan, Armenia
Yerevan is the capital city of Armenia filled with beautiful wide avenues, museums, cafes, and street markets. With so much to see in the city, I recommend exploring it mostly on foot. Start off in Republic Square and discover the best things to do in Yerevan including: Matenadaran Museum, History Museum, Victory Park & Lover's Park. On your way, you will come across so many cute little cafes and restaurants.
If you're looking for some local food, stop by Old Erivan – enjoy delicious local dishes and live Armenian music or Dolmama – Armenian fusion, known for hosting many international stars or Our Village – a cozy little restaurant with wines from different villages across Armenia.
For the lovers of handmade silver jewelry and wooden art, head to the street market called "Vernissage", which is open only on weekends. Another interesting market would be "GUM", where you will find loads of fresh and dried Armenian fruits and sweets. Recommended hotels: Tufenkian Historic Hotel or Mariott Armenia Hotel. You can also find a range of great apartments in the city center.
2. Dzidzernagapert
To get to know Armenian history properly, you have to stop by Dzidzernagapert. It is the Armenian genocide memorial, where an eternal fire burns for all the victims of the genocide. You can also visit the on-site museum, which will walk you through the history in more detail.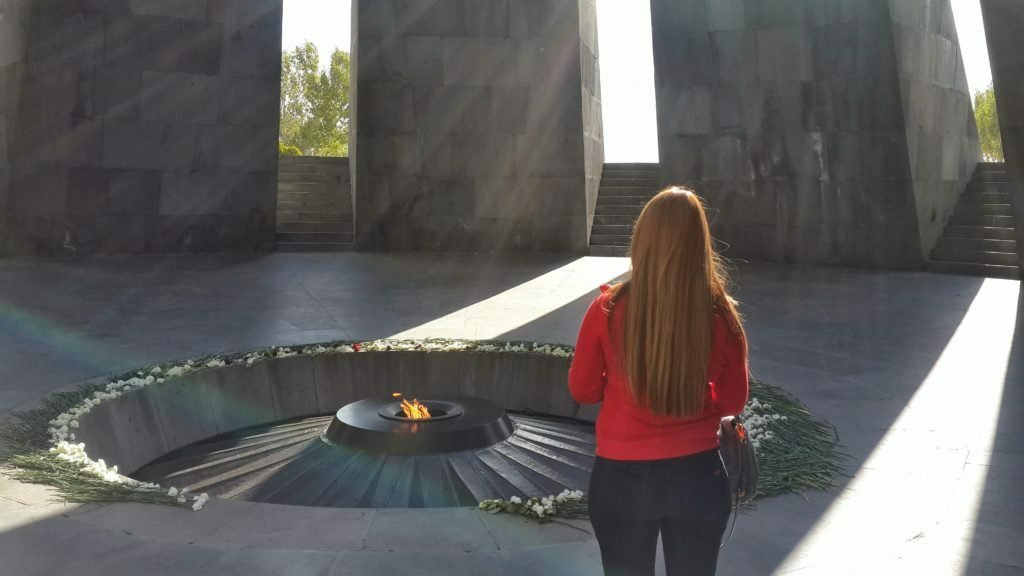 Use these flight search engines to book an affordable trip to Armenia.
3. Zvartnots
Zvartnots is a cathedral that was partly destroyed, due to unconfirmed reasons. The remains date back to the 7th century and are set in an area where you can see Mount Ararat in the background on a clear day. Despite the fact that it is in ruins, it's still incredibly beautiful and a close drive from Yerevan.
4. Etchmiadzin
Etchmiadzin dates back all the way to the 4th century and is considered the oldest cathedral in the world. I recommend visiting Dzidzernagapert, Zvartnots, and Etchmiadzin on the same day, as they are a short trip by car from Yerevan.
5. Garni and Geghard
Garni is the only pagan temple that still stands in Armenia. It's surrounded by an incredible mountain range, which is best viewed from the temple. Geghard is a medieval monastery, partially carved out of a mountain. At the entrance of this site, you will come across some Armenian musicians playing traditional music and lovely old ladies selling homemade local sweets. You have to taste the "Katah", which is Armenian sweet bread. I ended up buying one from each lady and stuffing them in my suitcase to bring back home with me!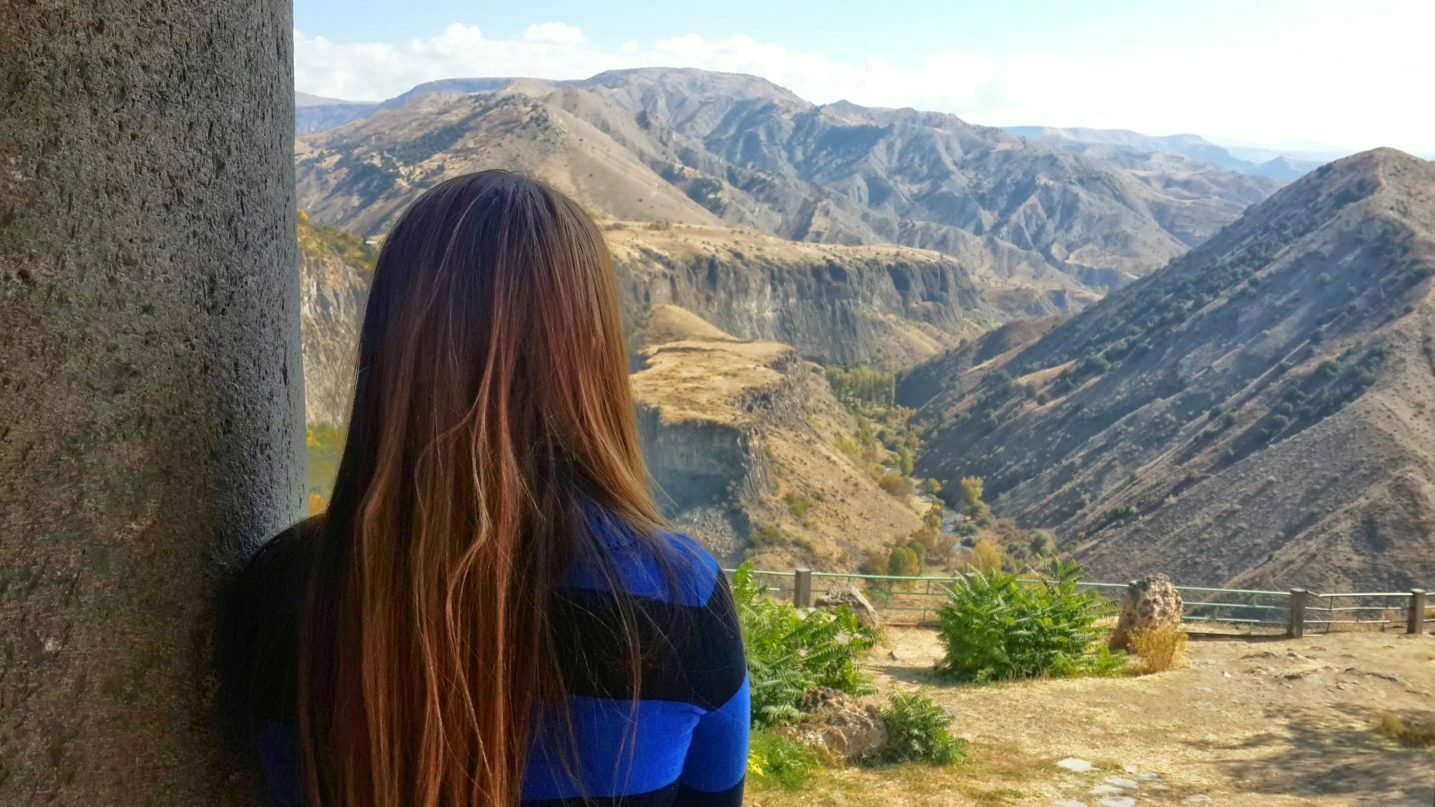 6. Lake Sevan
With Armenia being a landlocked country, Lake Sevan is the most popular spot to enjoy water activities during the summer. It is the largest freshwater lake in the Caucasus region, surrounded by restaurants and resorts. It's around an hour's drive from Yerevan and a perfect place to spend a night or two in the summer season. Recommended hotel: Best Western Bohemian Resort.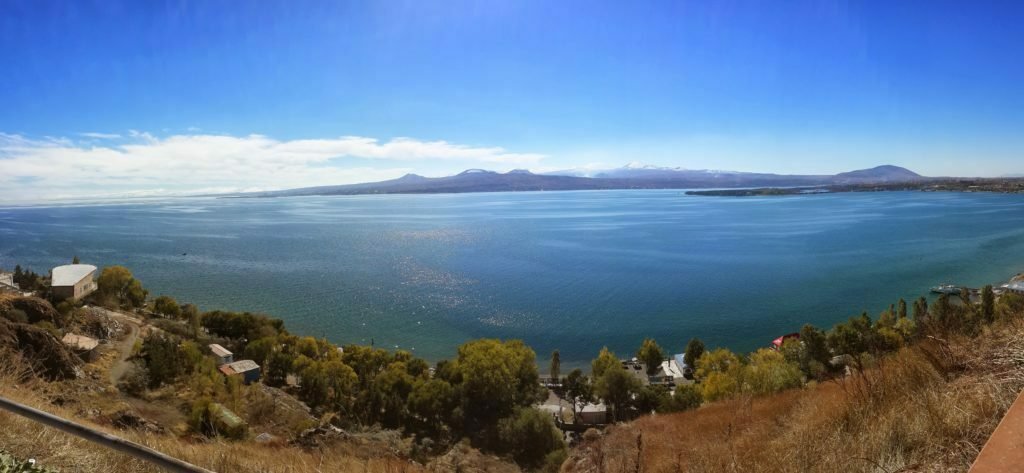 7. Khor Virap
Khor Virap is a monastery located very close to the Turkish border. It is one of the best places to view the breathtaking Mount Ararat. One of my favorite moments was when we were getting quite close to Khor Virap and I suddenly caught a glimpse of this giant beauty. Mount Ararat is truly magical and a national symbol for Armenians. There's a perfect spot on Khor Virap, where you can sit and enjoy the peacefulness as seen in the photo below.
Other Places To Visit In Armenia During Summer:
There are so many other beautiful places to visit in Armenia that are a few hours away from Yerevan. During my trip, I booked a private driver to take me on the road trip. These types of tours are quite affordable in Armenia compared to other countries. My driver also gave me some great insights about the places we visited. He stopped at some of the most picturesque Armenian landscapes as well for photo opportunities.
8. Areni Winery
This village is heaven for all the wine lovers out there! Areni is known to be home to the oldest winery in the world. Visit Areni Winery for some wine tasting and you will get to try grape, pomegranate, apricot, blackberry, and raspberry wines. Yes, Armenians love making wines from any fruit they can find!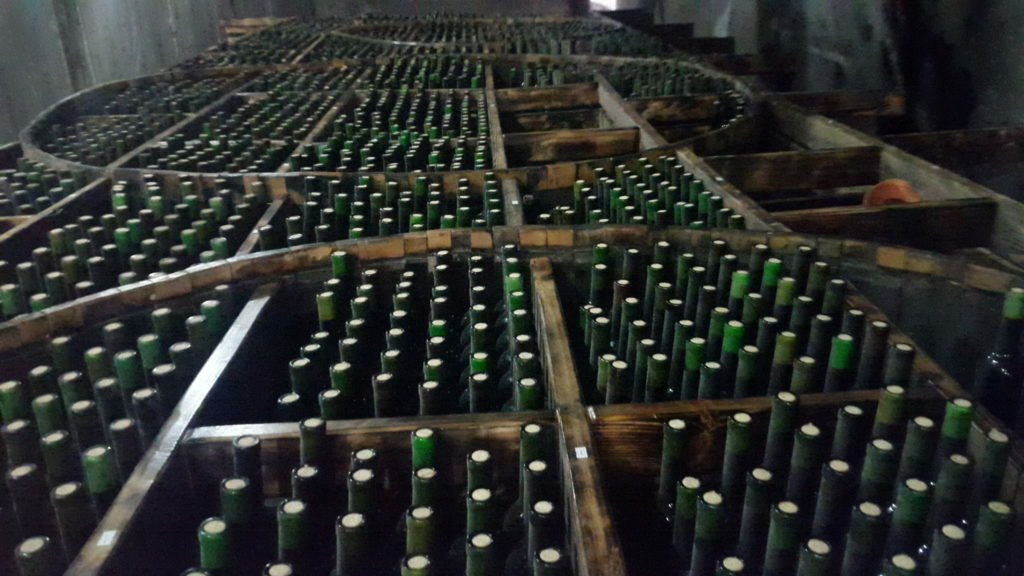 9. Noravank
Noravank is a 13th-century church located in a picturesque town, a short drive from Areni Winery. It's surrounded by beautiful "Khatchkars",  which are Armenian cross-stones and incredible works of art.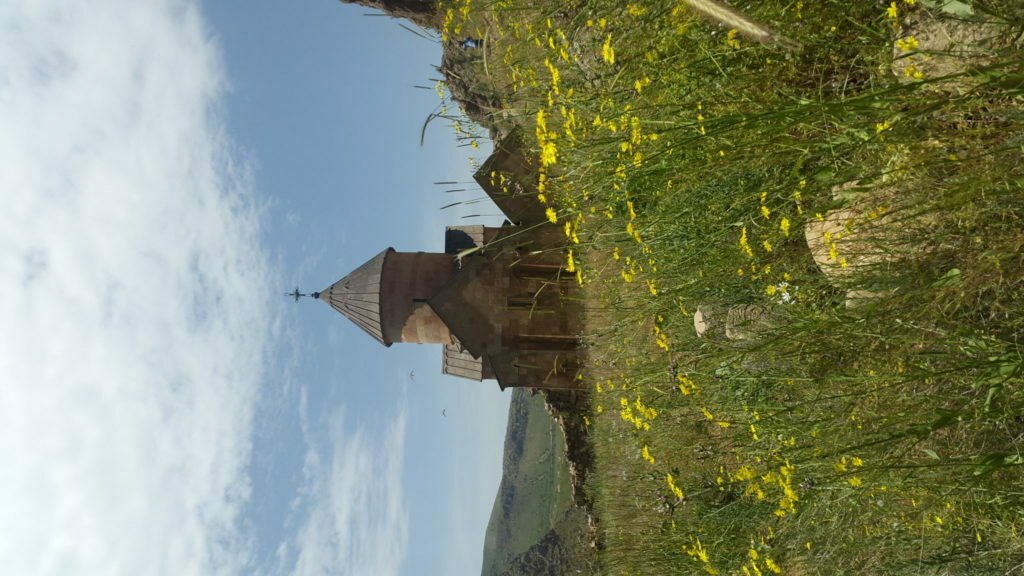 10. Jermuk
Jermuk is a charming town, famous for its hot springs, waterfalls, forests, and health resorts. If you're looking for some true peace and quiet or to enjoy a huge variety of treatments in the thermal waters, Jermuk is the place for you. A great health resort is Hyatt Place, with nights starting at 65 USD.
11. Tatev
Tatev is a must-visit spot for everyone who goes to Armenia. It is a stunning area and the best part is that you will get to enjoy it while riding the longest rope-way in the world! Even if you are afraid of heights, you have to hop on the "Wings of Tatev" cable car, which crosses over a fascinating mountain range, leading down to the 9th century Tatev monastery. The road trip to Tatev is also what makes the journey even more exciting! You will drive through endless mountains and green valleys filled with colorful flowers.