Want to travel to Bali with The Jetsetter Diaries? Join the first group trip in July to my all time favorite destination and enjoy the top sights and sounds that Bali has to offer.
Spoiler alert: there will be lots and lots of monkeys, rice fields, temples, beaches, coconuts, palm trees and pink sunsets!
I will be your tour guide for the duration of the trip and will make sure you fall in love with this beautiful island as much as I did! I'm so excited to gather a group of people from around the world and go on an exciting adventure together to this piece of paradise!
Excursions:
I don't want to spoil all the surprises, but here are some of the excursions included in the trip:
1. Full day trip to Ubud
We will be visiting: a) Tegenungan Waterfall – where you can swim under the waterfall! b) the famous Ubud Monkey Forest – where you can feed bananas to the cutest monkeys c) Tegelalang rice terraces – where you can trek through the most beautiful rice paddies d) Saraswati Temple – surrounded by a pond with Lilly pads.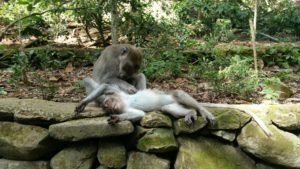 2. The best sunset spots in Bali
This part will be a surprise, but we will be heading to the top spots to watch the famous Balinese pink sunsets.
3. Tanah Lot Temple
4. Trips to top beaches to enjoy water activities
5. Uluwatu
6. A free day will be included for everyone to enjoy activities of their choice
I will make sure to arrange for any activities you have in mind that are not included in the excursions. I'll also be available to answer all of your travel and blogging related questions during your free time. We can even go to some of the cutest spots on the island to catch some Instagram-worthy photos together!
We will be staying in a luxurious villa (if you follow my travels, then you know I always choose amazing places to stay!). Each room has its own en-suite bathroom. It's like staying in a hotel, but even better because we'll have our own private corner, pool and seating area to enjoy our meals together and mingle.
If you're traveling alone, I will pair you with another fellow traveler in the room. If you've never shared a room with a stranger, then I can tell you from my own personal experiences that this has by far been the best way to make new friends from other parts of the world!
What's not included: flights to Bali and alcohol. The only extra expenses to take into account are extra activities you want to add, shopping and alcohol. Here are the average prices of alcohol served in bars: Beer $2-$3, wine $4 – $9, cocktails $8 to $15. You can also grab $1 to $2 fresh coconuts!
Spots are extremely limited! Bookings will be made on a first come first serve basis. 
To secure your spot: a 40% down payment will be required. The rest of the payment can be paid in cash on the first day of arrival to Bali.
Optional extension to the Gilli Islands:
The famous Gili islands are best known for their white sand beaches and turquoise waters. We'll be swimming in crystal clear waters and roaming around the island in a horse and carriage. I'll let the pictures do the talking: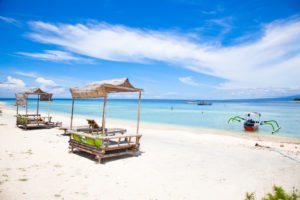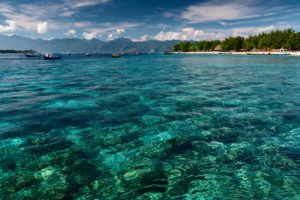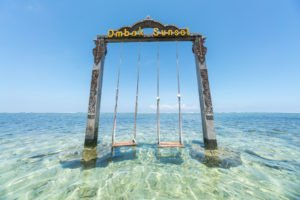 The extension will include a 2 night/3 day trip to the Gili Islands with round-trip transfers and accommodation. Meals will not be included, but there are several affordable meal options on the island.
Transfer from Bali to Gili Islands will be on a comfortable fast boat (2.5 hour trip).
Book your spot: