This post is sponsored by Sahale Snacks but the content and opinions expressed here are my own.
As a full-time traveler, it's always a challenge to keep up a routine when it comes to food. I'm always on a mission to find some delicious snacks that I can easily pack in my carry-on. The Sahale Snacks Glazed Mixes have been the perfect snacks to take on my travel adventures.
Here's why I always pack some Sahale Snacks when I travel:
–         They come in over 10 delicious different flavors. My favorite flavor is the Naturally Pomegranate Vanilla Flavored Cashews Glazed Mix with roasted cashews, pomegranate flavored apples and pure ground Madagascar vanilla bean. They also recently launched the Pineapple Rum Cashew Coconut Snack Mix that's tangy and a refreshing blend of crunchy toasted coconut with sweet pineapple and a touch of rum.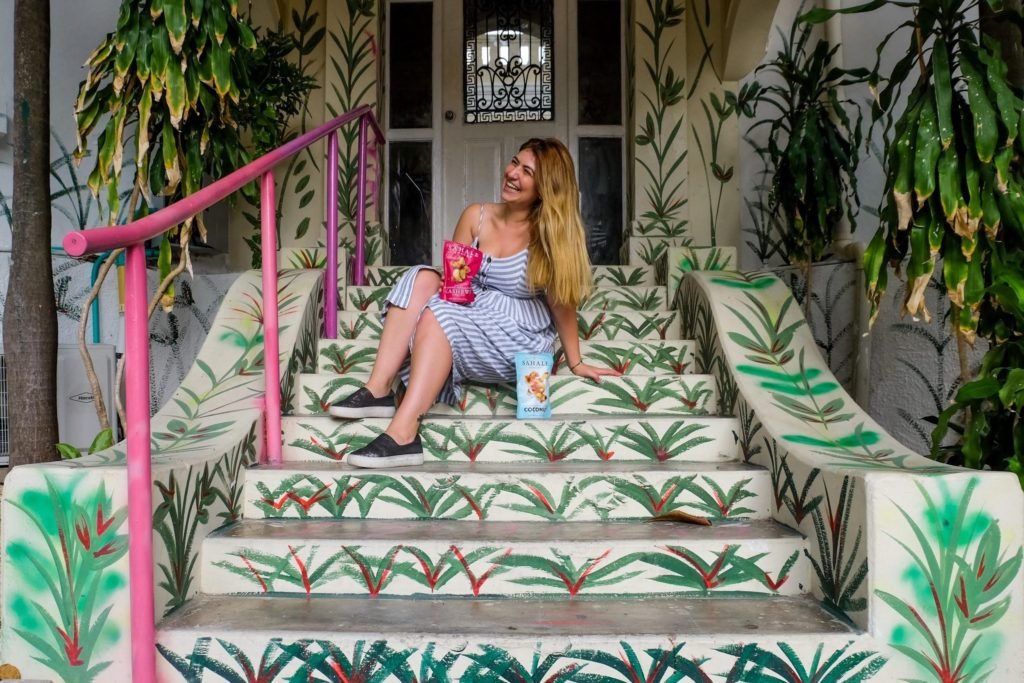 –         Sahale Snacks use ingredients that are not just high quality but are thoughtfully sourced. Every ingredient is carefully selected from different parts of the world. The Vanilla is from Madagascar and the delicious Almonds are from California.
–         You can add them to simple recipes when you're traveling for some extra flavor. My favorite one is the Mascarpone and Honey French Toast. You can find the recipe here: link

–         There are different sizes that are perfect for travel. The 1.5 oz is perfect to keep in your bag when you're on the go. It's a great snack to keep you energized on your travel adventures. I always pack the 4oz size as well which is great to share. It comes in a resealable bag, so you can snack on it all day. They are also a great source of protein.
–         I normally order the variety packs online right before my trips. Here is where you can find them: link