If I were to imagine what a piece of heaven looks like, I'm sure it would look like the Shangri La Maldives. It's one of those special places with such incredible beauty, that you will feel like you're having an out-of-body experience the whole time you're there.
It's rare to be able to call a resort perfect, but my stay was truly flawless. Every single detail in the resort offers a sense of refined and tasteful luxury.
Shangri La Maldives Hotel Review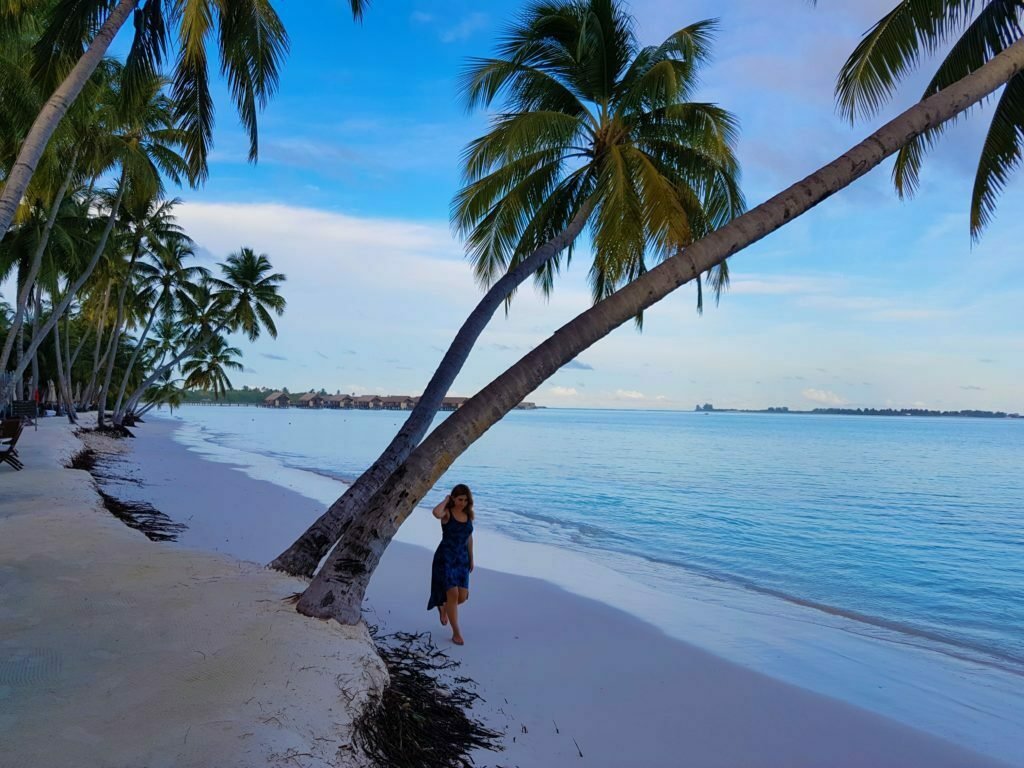 Getting to Shangri La Maldives Resort
Shangri-La's Villingili Resort is the only resort in the Maldives that is South of the equator. This makes the journey even more exciting and the resort has made sure you have a very smooth ride.
Upon arrival at Male International Airport, you will be greeted by a staff member that will take care of you every step of the way until you arrive at your villa. After waiting in the business lounge, a short 70-minute flight will take you to Gan Airport.
The flight is in a small propeller plane with the most scenic views of hundreds of breathtaking islands. Midway into our flight, the hostess handed us certificates that read "You have just crossed the equator". Once you arrive at Gan, you will hop onto a 10-minute speedboat ride that will take you to your amazing hideaway in paradise.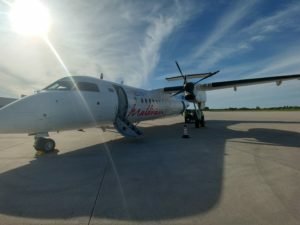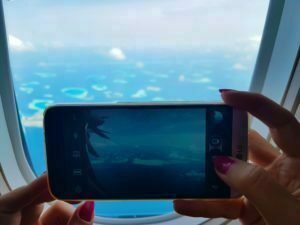 I still remember the feeling I got as we were pulling into the dock. I couldn't believe my eyes! Thousands of coconut trees, crystal clear turquoise waters, white sand and of course the spectacular water villas. I immediately knew I had arrived to heaven on earth! I was greeted by the lovely staff, handed a refreshing coconut and guided to my villa.
Shangri-La Maldives Resort Grounds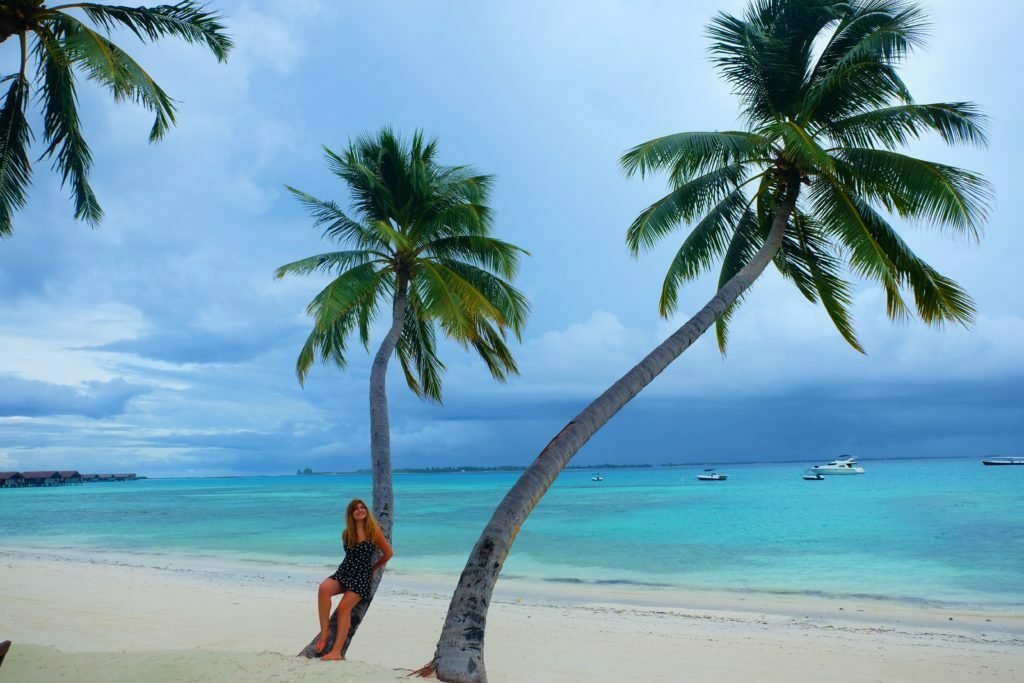 The Villingili island itself is huge and you would need at least a few days to explore all its corners. There are so many different facilities available, that I was discovering new things every day. The best way to explore it is by bike, which is provided at your villa. For a quicker way to move around, the resort offers a 24-hour buggy service.
The island is so green with so many beautiful trees and vegetation. The white sand is so heavenly that it makes you want to walk barefoot everywhere. There's a sense of calmness and tranquility throughout the island that stays with you even after you leave.
Jetsetter recommendation: forget your map in the room and get lost on the island. You will end up finding the most beautiful spots!
Shangri La Water Villa
Shangri-La has created exceptional masterpieces with their water villas. Waking up and thinking that you're in a postcard is actually possible! These spacious villas are the definition of ultimate serenity and peacefulness that the Maldives has to offer.
It's hard to sum up the luxury and extravagance of this space in words. Walking in from the entrance, the villa opens up to a bright bedroom inspired by Middle Eastern and Indian elements.
The bathroom is a real work of art, starting with the big oval bathtub right in the middle, the his and hers individual vanity counters on each side, and my favorite part, the outdoor shower.
This is not just any ordinary outdoor shower, it's a shower that will give you goosebumps every time you step under it. Why? Because it's actually open on both sides with a view of the turquoise water and the sounds of the gentle breeze and waves. It makes you want to shower a million times a day!
As you end the tour of your temporary home, you will already feel overwhelmed, but the best is yet to come! I started walking from the bedroom towards the terrace and opened up the sliding doors. My heart literally skipped a beat!
The view is truly priceless… All shades of blue stretching into the horizon and a large hammock, which I vote as the best seat in the world. I couldn't but throw on my bikini immediately and jump in for a swim.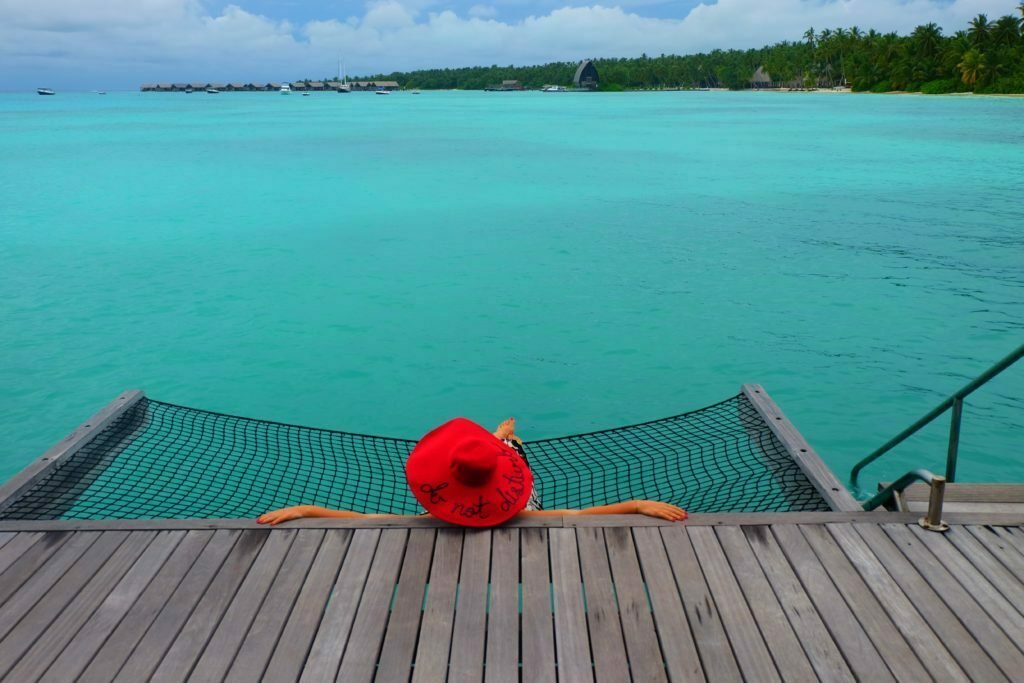 Other Jetsetter favorites: the walk-in closet, Bose entertainment system, pillow menu, premium toiletries, minibar stocked with a huge variety of drinks, Nespresso machine, super fast buggy service, and a mosquito kit to keep the creepy crawlies away.
Dining at Shangri-La's Villingili Resort Maldives
The Maldives is known to be an expensive destination even with food and drink, but your money is well spent, especially after you try the delicious variety of meals and fresh seafood.
The food at Shangri-La's Villinigili Resort was some of the best resort food I have tasted. I had the pleasure of trying all 3 restaurants and they were all so good that I couldn't choose my favorite one.
Breakfast is served at Javvu restaurant which has some of the most scenic views of the ocean. It serves an international menu with a big variety of choices to fit any pallet. Jetsetter recommendations: fresh lobster or the Villinigili fish & chips.
The resort's fine dining restaurant, Fashala, offers fresh seafood caught from the surrounding Maldivian waters and sources most of its ingredients from neighboring islands. Jetsetter recommendations:  Local tuna tartar (it was the best I have ever had!), Spaghetti with crab meat & lobster foam, and the dark chocolate sphere for dessert.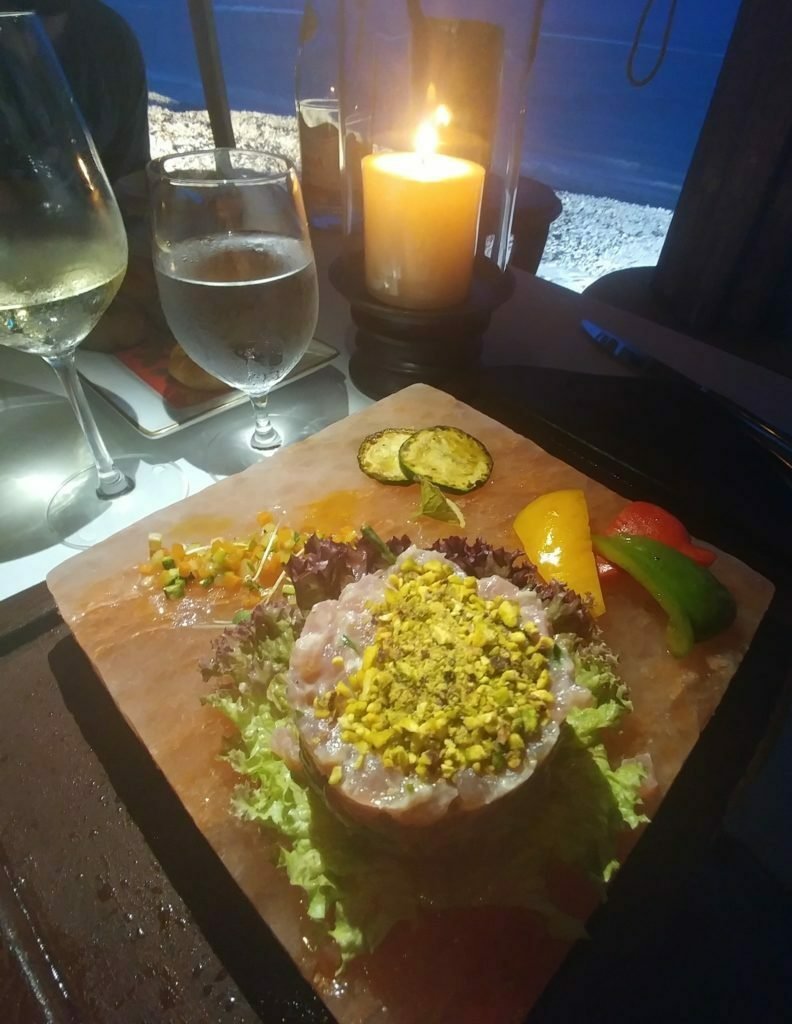 Dr. Ali's restaurant plays on the unique location of the Maldives which is a crossing point for so many different cultures. It offers a very distinctive blend of cuisines including Indian, Middle Eastern, Vietnamese and Cantonese.
Jetsetter recommendation: head to the M Lounge for pre-drinks before dinner and catch the best views of the sunset.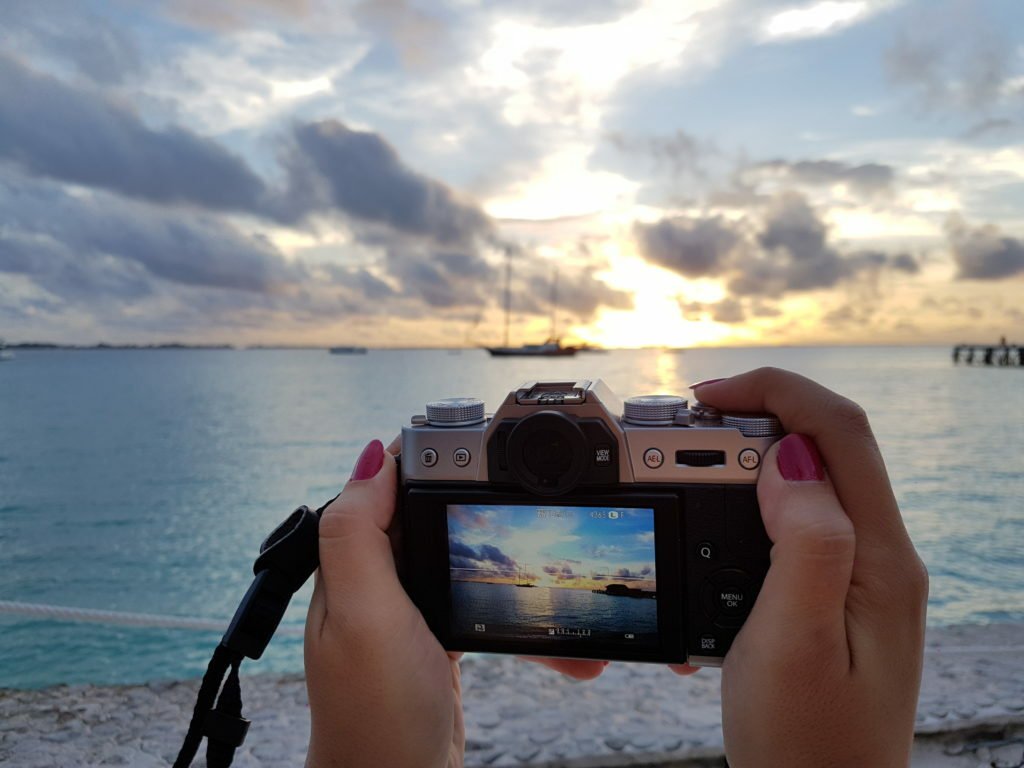 Dolphins, corals and even some sharks!
The water activities in the Maldives are exceptional! My first experience was a snorkeling tour that I joined on the first day. A luxurious boat along with a professional master diver took us on a short 15-minute ride to chase some amazing underwater wildlife.
As we started snorkeling, I was already so excited to see hundreds and thousands of colorful fish and an endless view of corals.
After swimming around for an hour, the guide told me to quickly turn around and I didn't understand what he was trying to point at. Suddenly, the most beautiful and graceful reef shark swam by and I couldn't believe what I was seeing!
Before you get startled, the Maldives is full of reef sharks and whale sharks which are completely harmless. They are more afraid of you then you are of them. I was also able to catch a glimpse of sea turtles and a manta ray… I couldn't be happier!
Jetsetter recommendation: do not miss the dolphin cruise! The wild dolphins are so attracted to the sound of the boat that they start swimming right next to you. They even put on a special show by jumping around and doing flips.
Forget about your worries at Shangri-La's Chi Spa
The beautifully designed spa offers some of the most special treatments you can get. There are also so many other yoga and meditation classes you can sign up for.
Jetsetter recommendation: try the Kandu Boli ritual, which uses shells to massage your whole body and face. Being a huge fan of massages, I have tried so many different treatments around the world, but this massage is the definition of ultimate relaxation.
The staff and services
To call a resort flawless, it all starts with the staff and the exceptional service you receive during your stay. The service is very personalized and you don't even have to lift a finger to get what you're looking for. At one point I felt that as soon as I started thinking of ordering something, it was already placed in front of me!
Shangri-La's Villingli resort exceeded my expectations in every way. Whether you're looking for a romantic getaway, a honeymoon or a family trip, Shangri-La is definitely a perfect choice.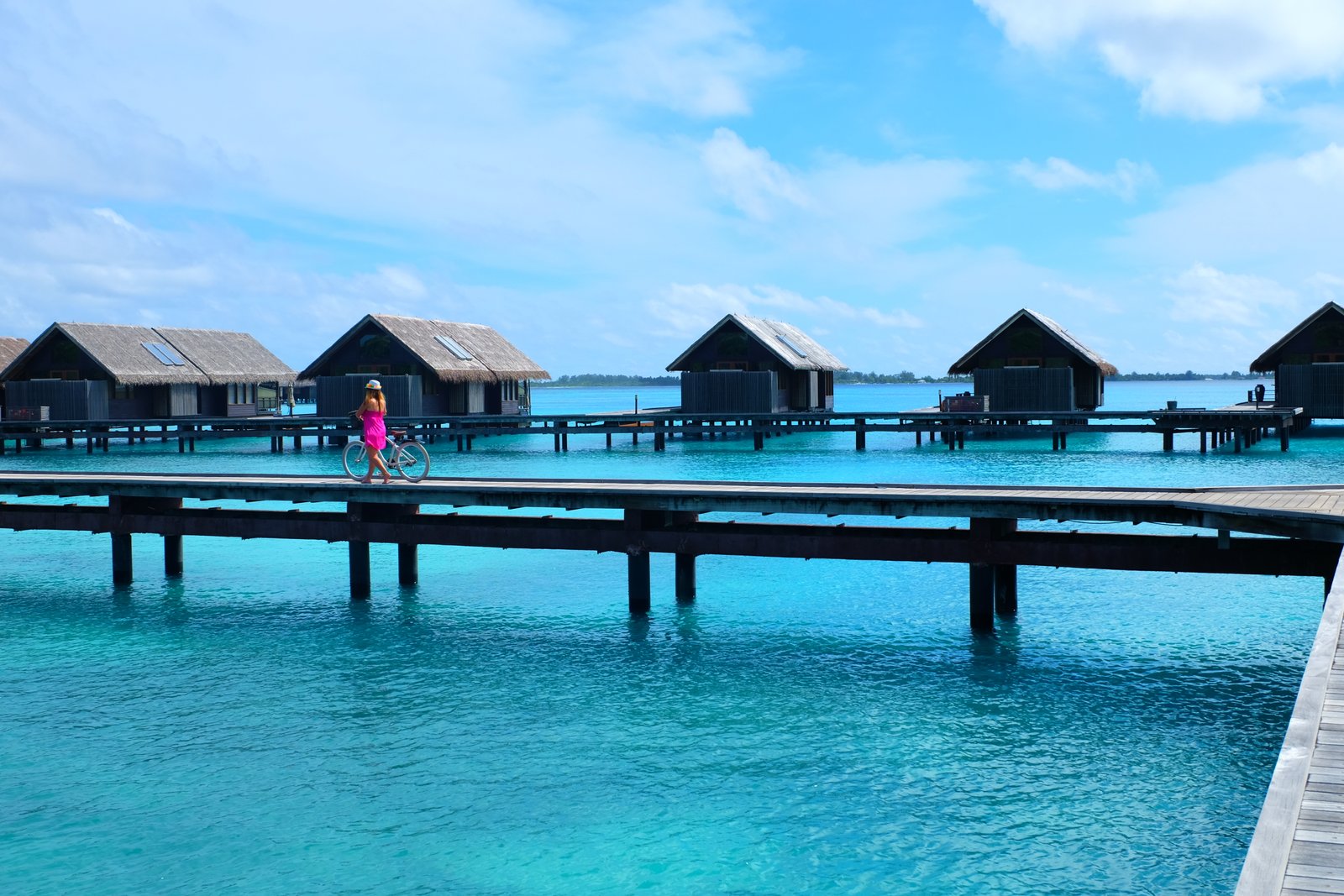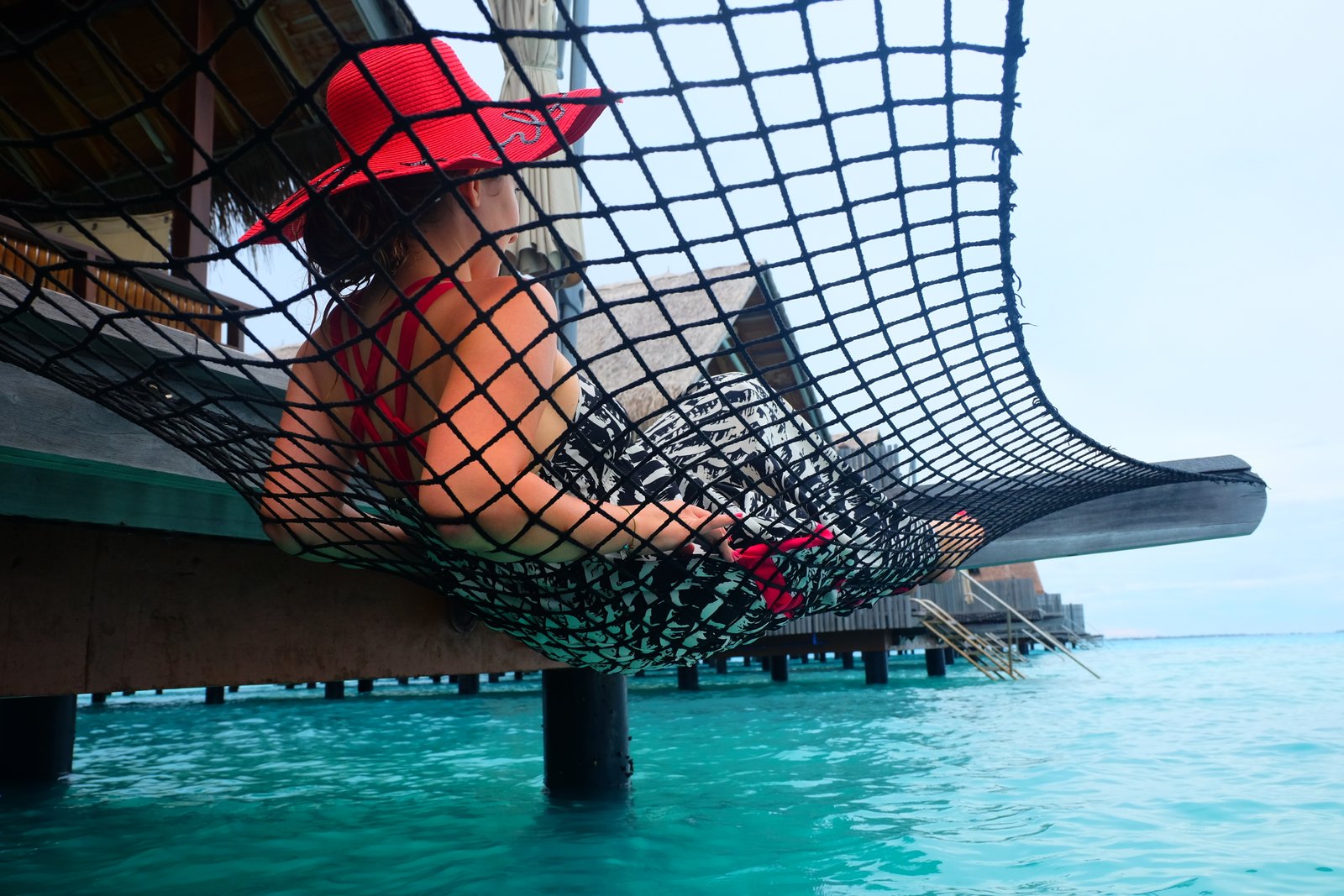 Watch the full Maldives video on YouTube: A luxurious getaway in the Maldives