This post is sponsored by Zappos.
As a frequent traveler, I never find the time to go shopping once I'm back home. Ever since I started traveling so much, I've found it more convenient to make most of my purchases online. I love comparing different styles and choosing outfits online when I'm on the go. This is when I discovered Zappos and their amazing collection of brands, variety, super fast and free shipping, world-class customer service and 365-day return policy has been exceptional.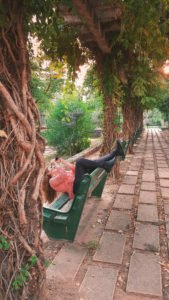 Finding the perfect boots to add to your travel wardrobe:
Getting ready for winter means finding the perfect boots to take on my upcoming adventures. I've been on the search for some lightweight and heavy-duty boots that I can mix and match with my travel outfits.
The latest additions to my travel wardrobe are Blundstone boots. It's very important to find boots that I can wear anywhere whether I'm discovering busy cities or going on outdoor adventures. Blundstone boots fit the profile perfectly and they are so light that I don't have to worry about over-packing. I found two colors that I loved, so I had to get them both.
The first pair I purchased are the Blundstone BL510 in black that I can literally wear with just about anything. Black leggings are essential in my travel wardrobe, because I like wearing them with colorful tops and the black Blundstone boots look great with them.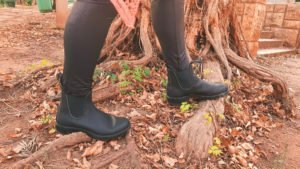 I was about to checkout when I saw another pair and I fell in love with the color, so I added them to my Zappos order as well. I paired the redwood Blundstone BL1309  with a long black and white cardigan for a touch of color. The redwood Blundstone boots also look great with grey and I can wear them with dresses as well.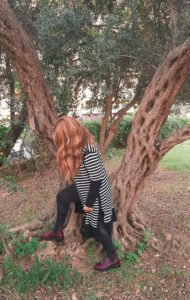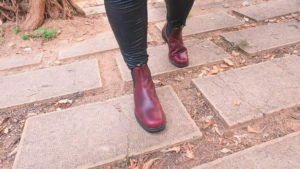 Blundstone boots are extremely comfortable and most importantly they can survive even the craziest of my outdoor adventures. For more items to add to your travel wardrobe make sure to check out Zappos.