North Bali should be added to everyone's bucket list when visiting this beautiful island. It's an area that is still not yet flooded with mass tourism like Kuta, Seminyak or Ubud. North Bali has the most stunning waterfalls, and endless views of rice fields, jungles, and coconut trees.
It still feels authentic, real, and raw compared to the other areas in Bali. The locals are even nicer and you will be greeted with a huge smile in every single spot you visit. This travel guide will give you a quick summary of the top things to do and where to stay in North Bali.
Top Things to Do in North Bali
How to get to North Bali
It's best to hire a driver to take you up North. The ride usually takes around 2 hours, whether you're leaving from Seminyak/Kuta or Ubud. It's a very scenic route with beautiful photo stops on the way. The ride costs around $40 to $60 depending on your negotiation skills with the driver.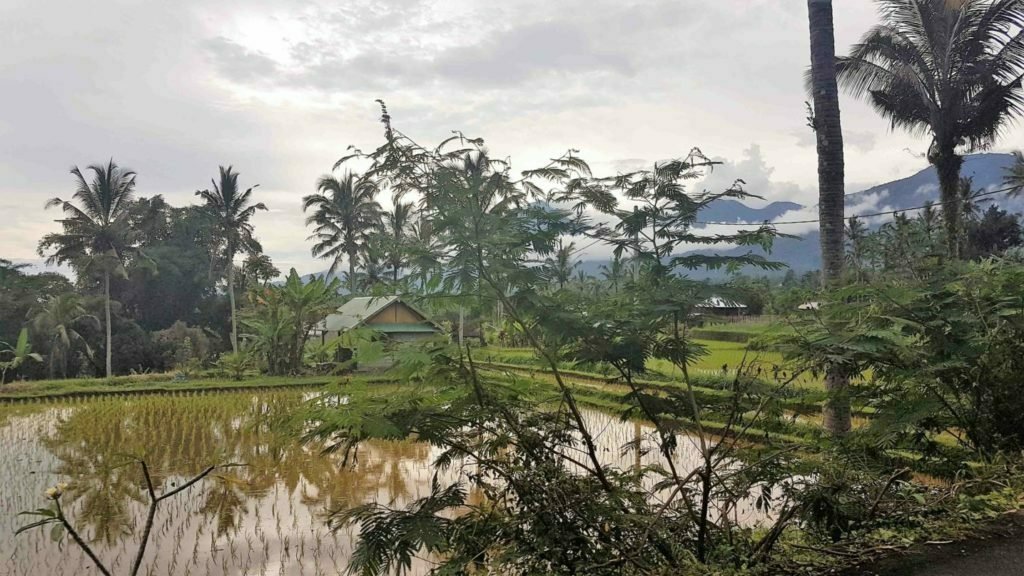 North Bali Attractions
North Bali is the perfect place for adventure lovers. It offers a variety of activities and attractions from waterfalls to temples to stunning rice fields and even the famous Bali Instagram gate.
North Bali Waterfalls
If you love chasing waterfalls, then you will be in heaven in North Bali. There are so many waterfalls that you can spend a whole week there and still not be able to see all of them!
a) Sekumpul Waterfall
Sekumpul is hands down the most beautiful waterfall I have seen in Bali. It's also one of the biggest ones on the island. Getting there is not easy and there is a long (1 hour) uphill winding road that you have to drive through. If you get car sick like me, make sure to take some medicine with you.
There are so many viewing points for the waterfall and you will see several signs on the way. I recommend passing through and going to the last stop in the village. After the car park, it is around a 30-minute walk through the forest to get to the top view. There are 250 stairs down and because it is a tall and powerful waterfall, get ready to be soaked. A waterproof bag and raincoat are highly recommended.
The trouble will definitely be worth it and you will forget your worries once you get your first glimpse of Sekumpul Waterfall. You can also hire one of the scooters (available in the forest), to drive you back up to the parking lot if you feel tired.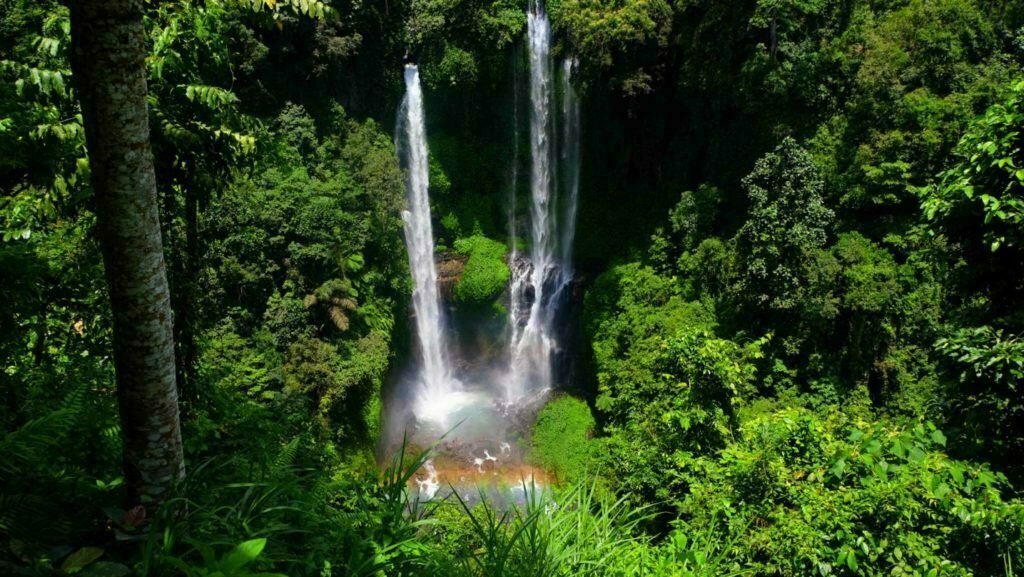 b) Munduk Waterfall
This tall waterfall in Munduk village is a relatively easier trek through the forest. It's a beautiful spot with friendly local farmers that you will encounter on your way. I recommend hiring a guide because it's easy to get lost. There was absolutely no one at Munduk Waterfall and we were able to enjoy it all to ourselves.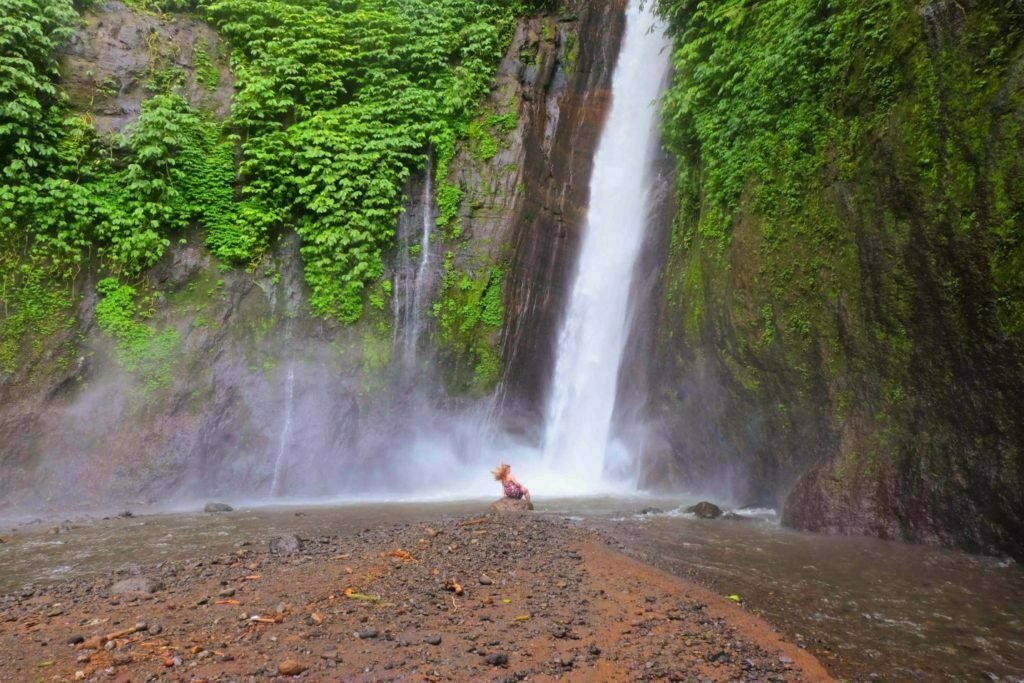 c) Golden Valley Waterfall
Golden Valley can actually be reached from Munduk Waterfall through the forest. You can start by either one and walk through the forest to the other one. Again, make sure to have a guide with you otherwise you will definitely get lost. Golden Valley Waterfall is also beautiful and there are several rivers on the way with cute little bridges.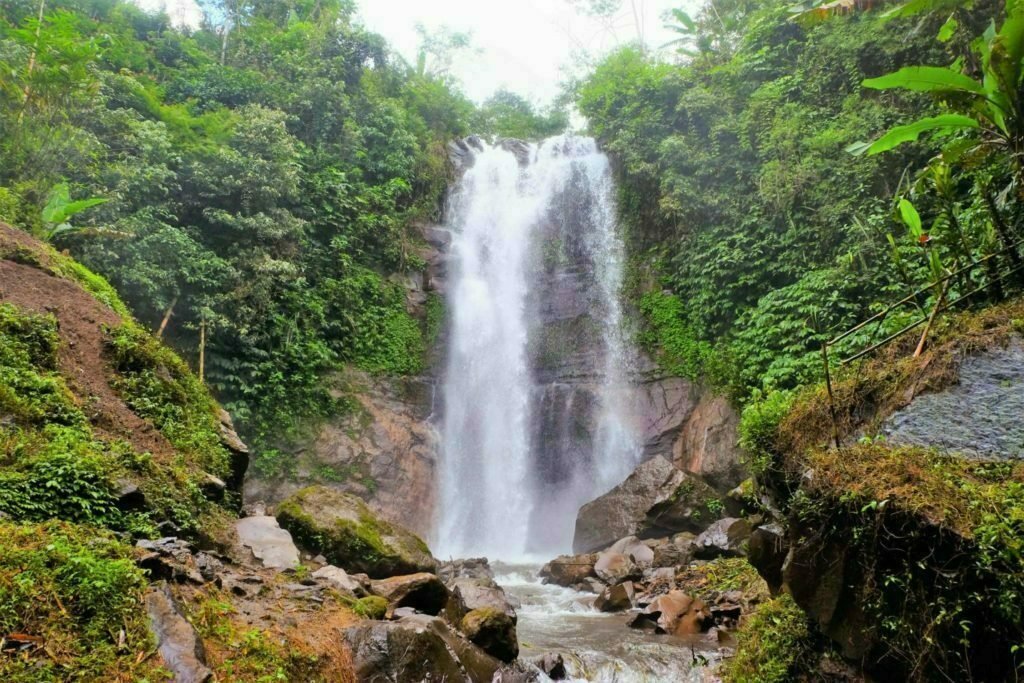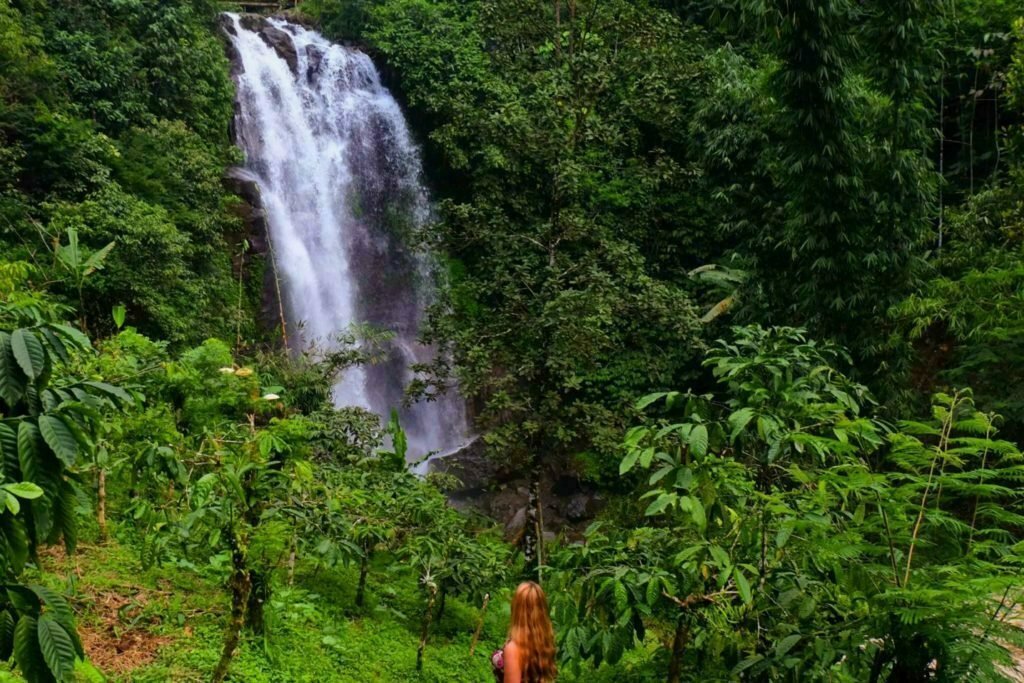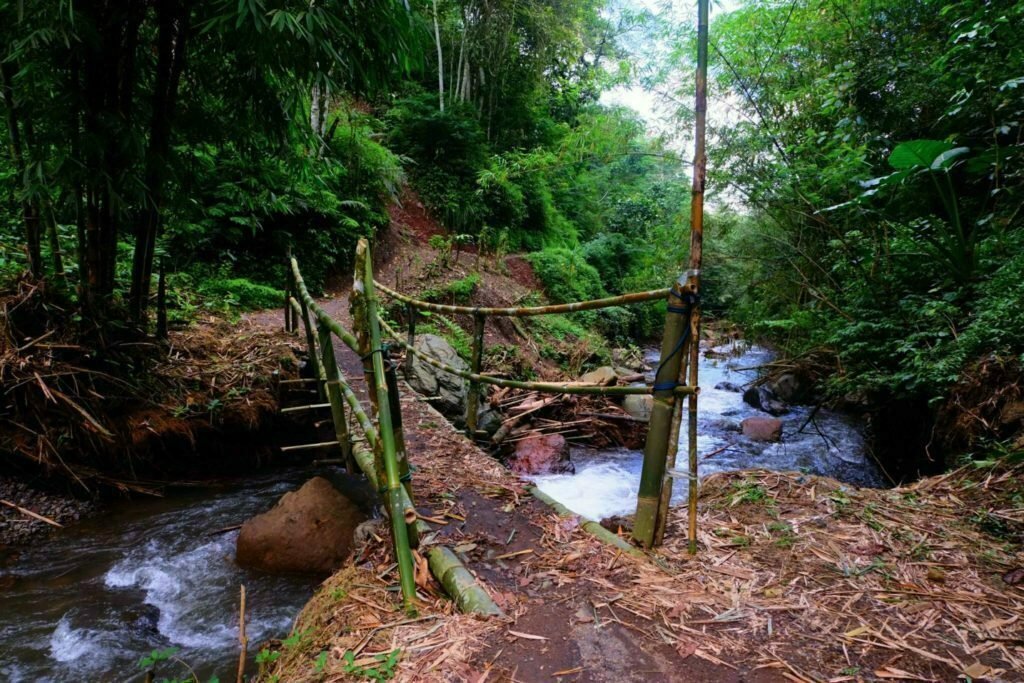 Other popular waterfalls in North Bali are: Gitgit Waterfall, Aling-Aling Waterfall, Banyumala Waterfall
The Floating Temple – Ulun Danu Beratan
This beautiful temple appears like it's floating whenever the water level in Bedugul Lake Beratan rises. Ulun Danu Beratan has five temples and one Buddhist Stupa. There's a little shopping area around the entrance along with ATMs and exchanges. The entrance fee is 50,000 IDR ($3.5).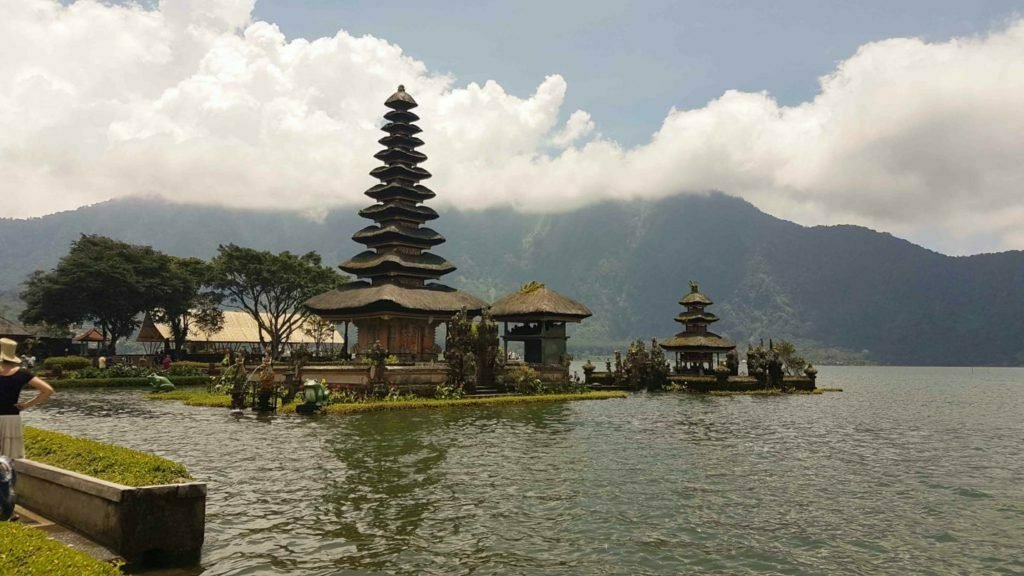 North Bali Rice terraces
There are gorgeous landscapes of rice terraces all over North Bali and you can spot them as you're driving up. We stopped the car several times to take photos on the way. The Jatiluwih Rice Terraces are absolutely stunning. There are also other beautiful rice terraces around Munduk Village.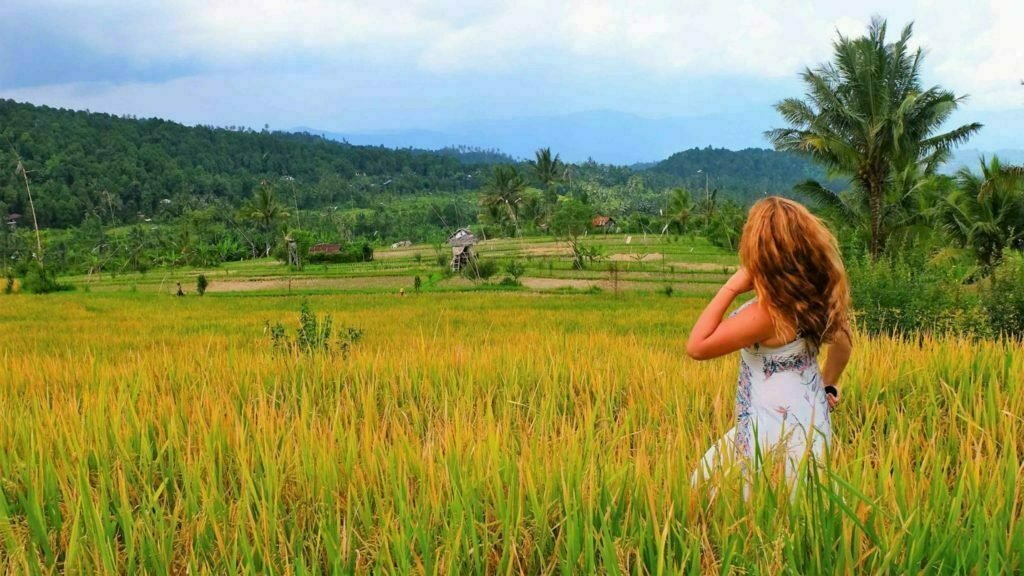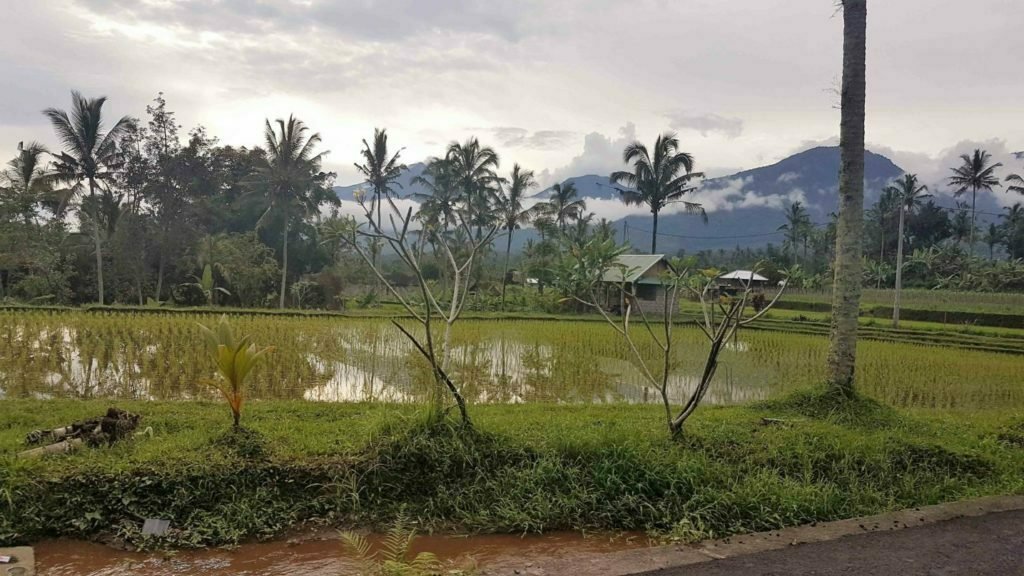 Lovina Beach
Lovina is one of the most popular areas in North Bali, because you can spot hundreds of dolphins there. There are daily boat tours that you can take to go dolphin watching. There are sunrise tours starting at $40.
North Bali Swings
There is a crazy obsession with taking photos on swings in Bali (I'm guilty of that too!). Of course, there's the famous swing in Ubud that now charges around $30 for a 2-minute ride. In North Bali, there are so many random swings in the middle of nowhere that you can spot while you're driving through.
The most popular one is next to Lake Tamblingan and has a panoramic view of the lake. Entrance is 40,000 IDR (around $3) and they also have "nests" you can sit in to take more photos. Search for Selfie Danau Kembar on Google Maps and there are several photo spots on this road overlooking Tamblingan Lake.
The famous Instagram gate in Bali
Have you seen the popular Instagram photo that everyone wants to take with the beautiful gate? It's actually located in North Bali at Handara Golf & Resort. There is a fee of 30,000 IDR ($2) if you want to take photos.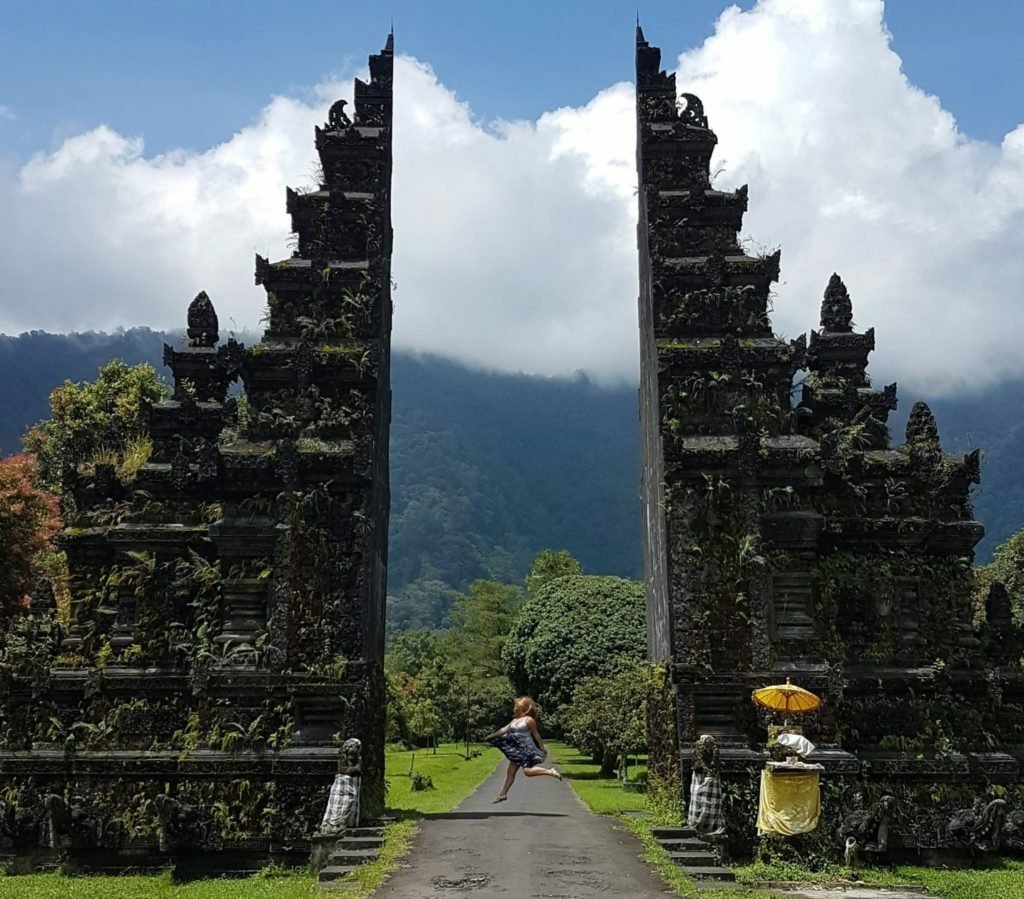 Lake Tamblingan
The lake is massive and there are several viewing points around it. It's best to go in the morning to have clear skies because it might get cloudy in the afternoon especially if you go during the rainy season. There are also hiking trails led by local guides in the area.
Where to Stay in North Bali
Munduk Moding Plantation is one of the most charming hotels I have ever visited. The decor is classical Balinese style and the villas with pools are gorgeous. The cool air is so refreshing and it feels so peaceful to be up there.
They have several types of rooms and I recommend staying at the villas with private pools because watching the sunrise or sunset from your room will be truly epic. The pools also have a little Jacuzzi on the side.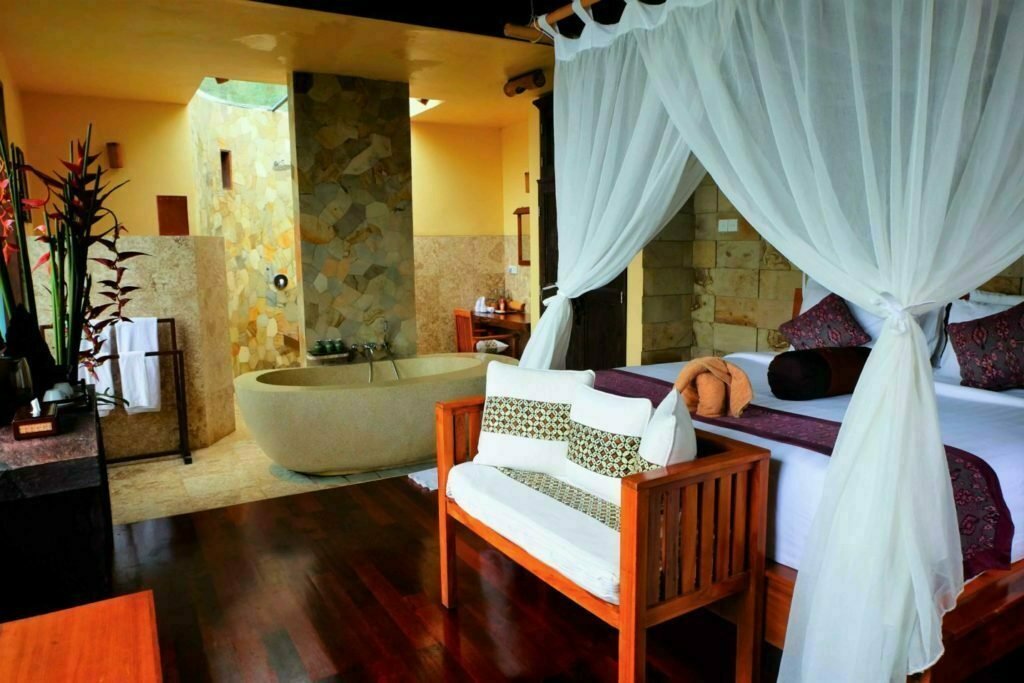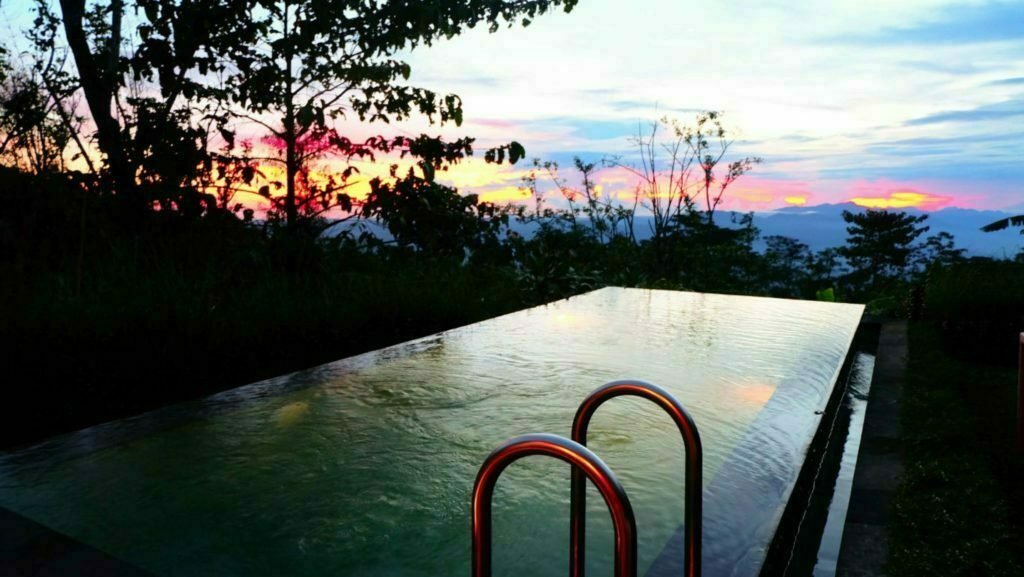 The main area has a huge infinity pool with panoramic views of the nearby mountains and even the Ocean on a clear day. Sunset time at this pool should be on everyone's bucket list. The sky turns so pink and the reflection of the clouds on the pool is unforgettable.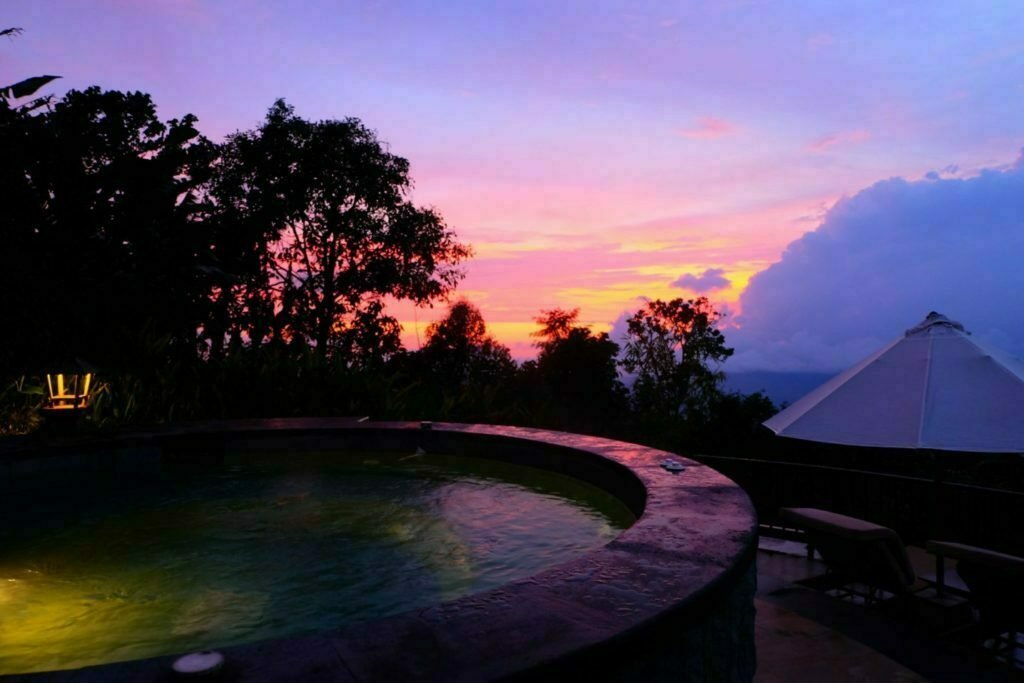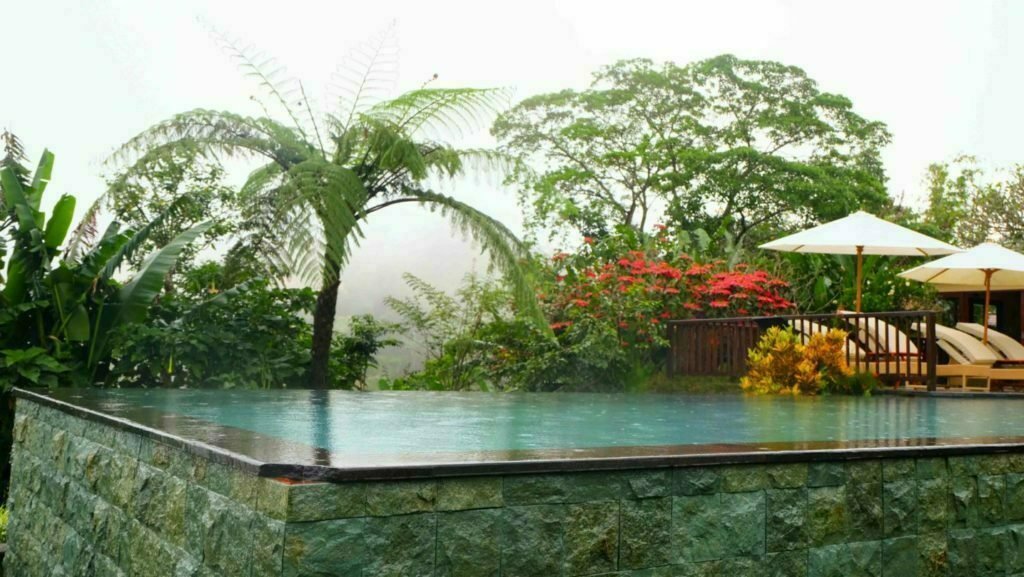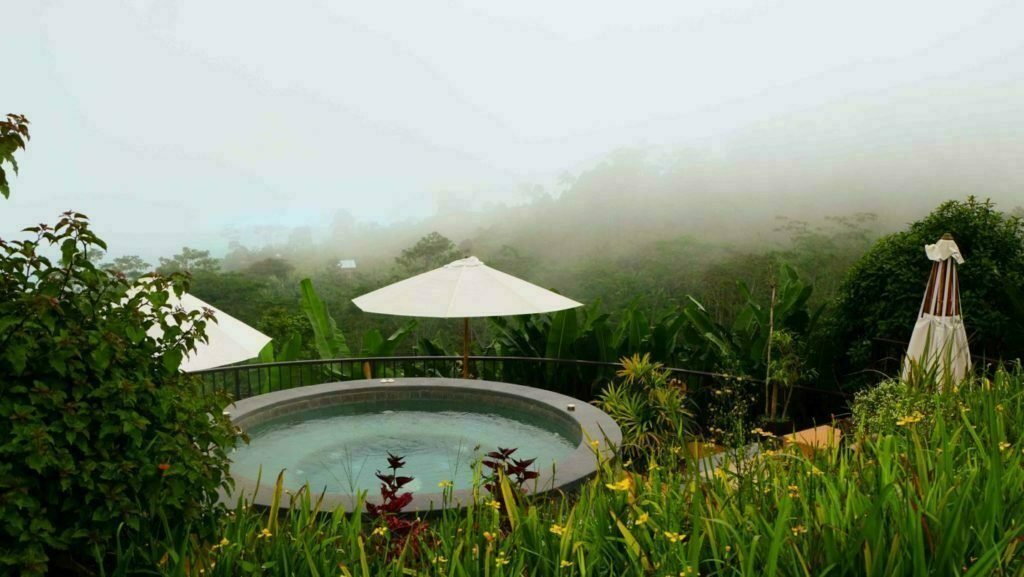 They have a coffee plantation and organic fruits planted all around the hotel. Their fresh coffee is so delicious that I ended up buying over 2 kilos of it.
Munduk Moding Plantation also has a spa with a big menu of treatments. The restaurant located next to the main pool serves amazing local and international dishes. They also have a cute complimentary tea time for all guests every afternoon.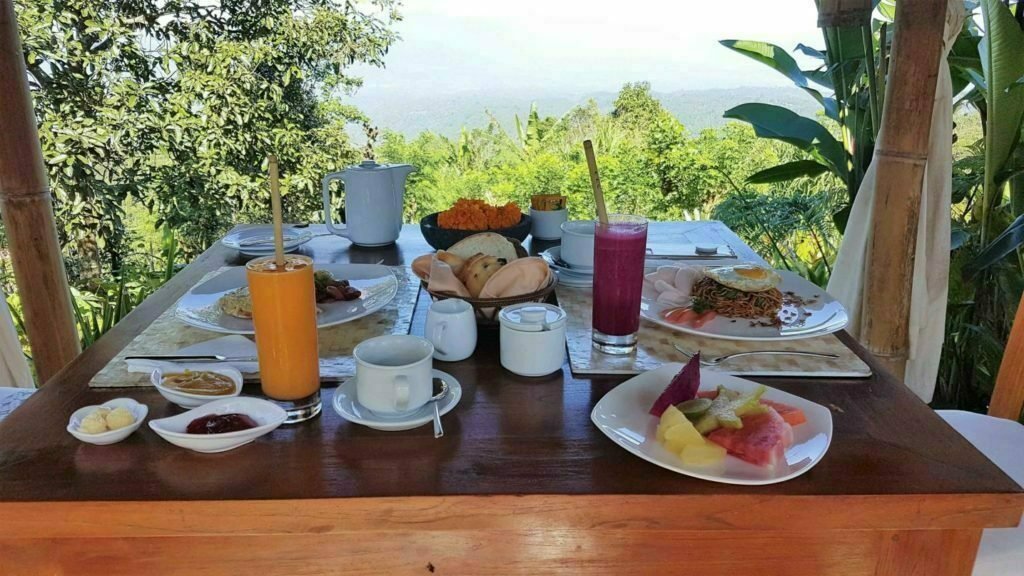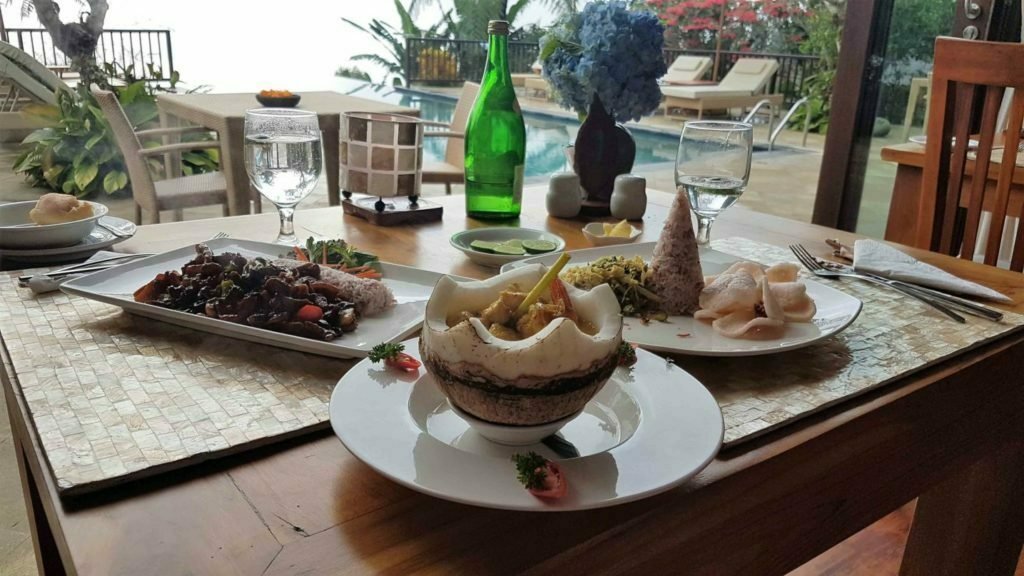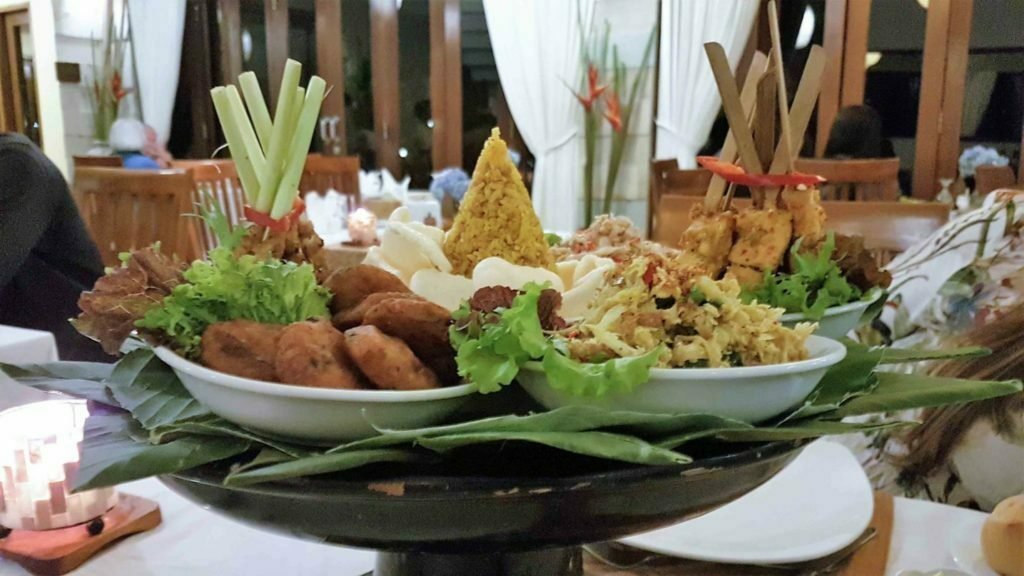 Book your stay at Munduk Moding Plantation on booking.com