This blog post is sponsored by Zappos
The fall season is here and with the weather changing every day, it's that time of the year where deciding what to wear is a real struggle.
One of the challenges I used to face as a traveler was over-packing for my fall getaways. After carrying around my large piece of luggage all over Europe, I decided to make a real effort to choose stylish yet comfortable outfits and light shoes that I can mix and match with anything.
I love shopping online and comparing different styles and prices. I do, however, struggle with delivery times and I need my items to be delivered quickly because I travel so much. This is how I discovered Zappos. They have such a big variety of brands, fast and free shipping, world-class customer service, and a 365-day return policy.
Zappos has an amazing collection and one of my latest favorite brands is Merrell. I finally found the perfect travel shoes for all my outdoor adventures that are so comfortable, stylish, and most importantly super light.
Here are some styling tips on how to choose your travel outfits and pair them with different Merrell shoes from Zappos:
1. Choose items you can mix and match
Choose pants, leggings, or jeans that you can wear with anything. My personal favorites are black leggings. I basically never travel without them. You can pair them with different tops and shoes depending on the activities you have for each day.
On my latest trip, I chose 3 different looks:
My first look was for a very active day where I was walking around for hours and climbing up so many hills and stairs to capture some nice photos. I wore my black leggings with a long olive-colored top and my Merrell Around Town Mid Lace boots.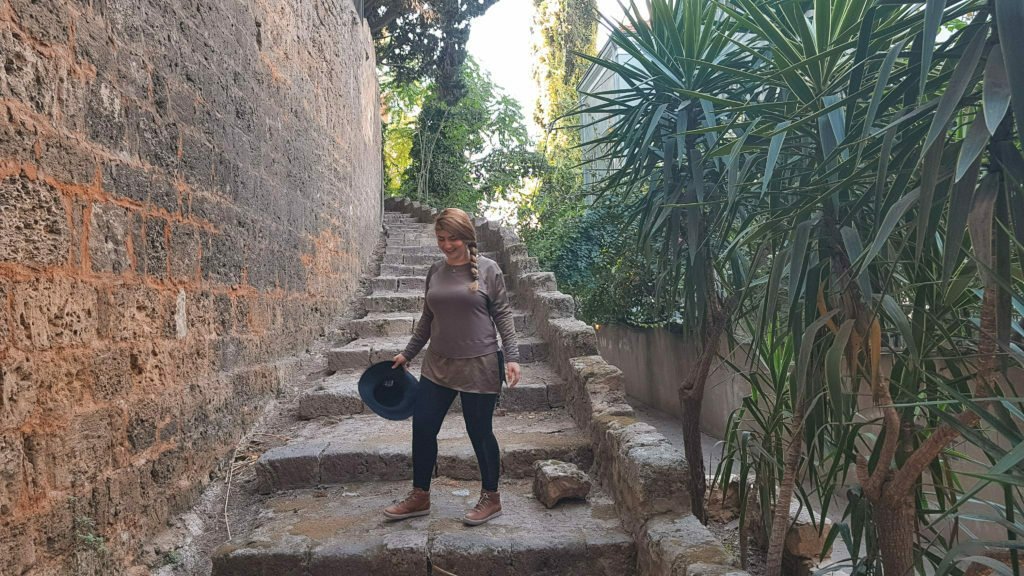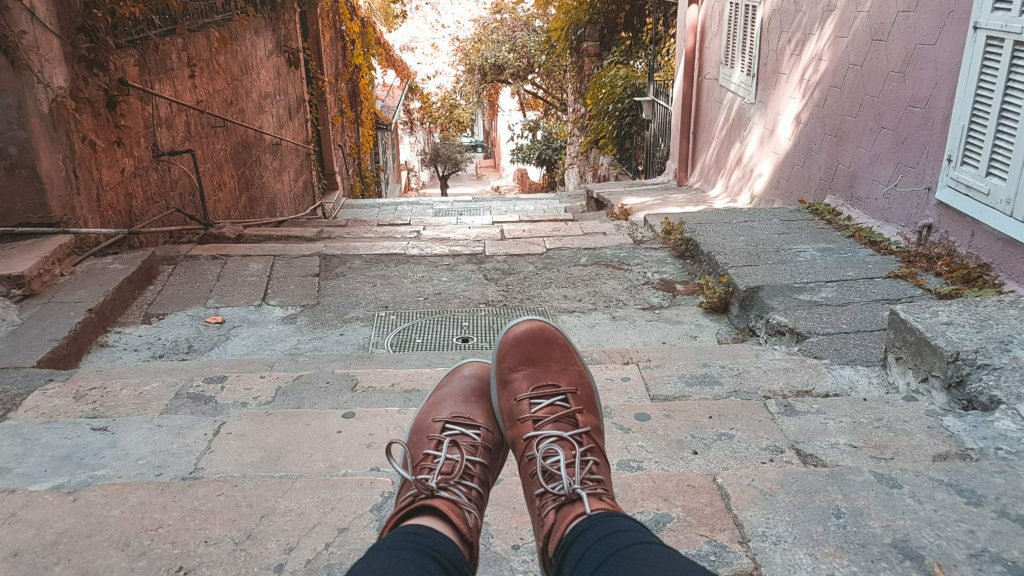 My second look was for a fun day out exploring cute shops and cafes. I paired my leggings with an oversized grey sweater, my red hat for a touch of color and my black Merrell Around Town Antara Lace shoes, which pretty much match with everything.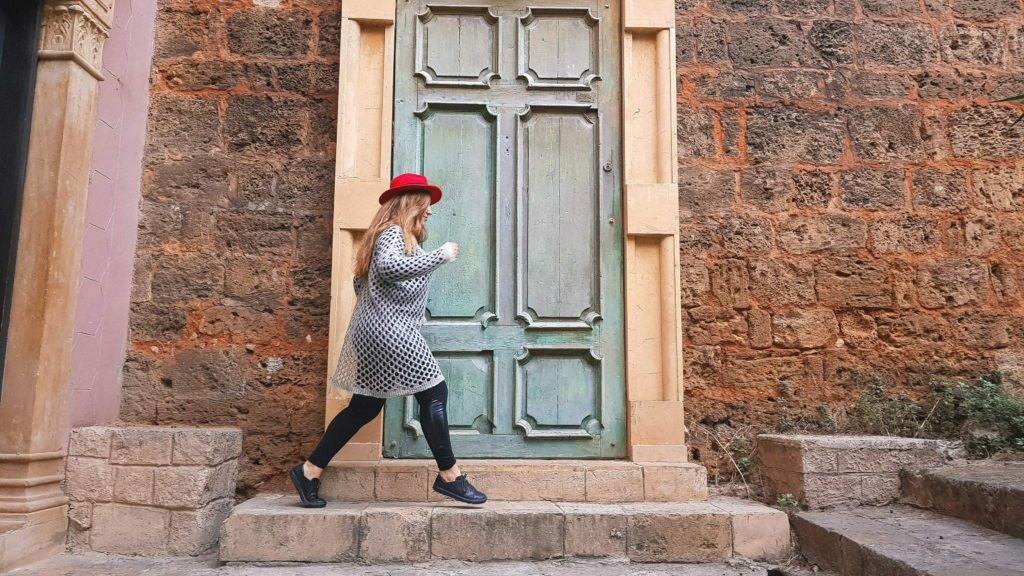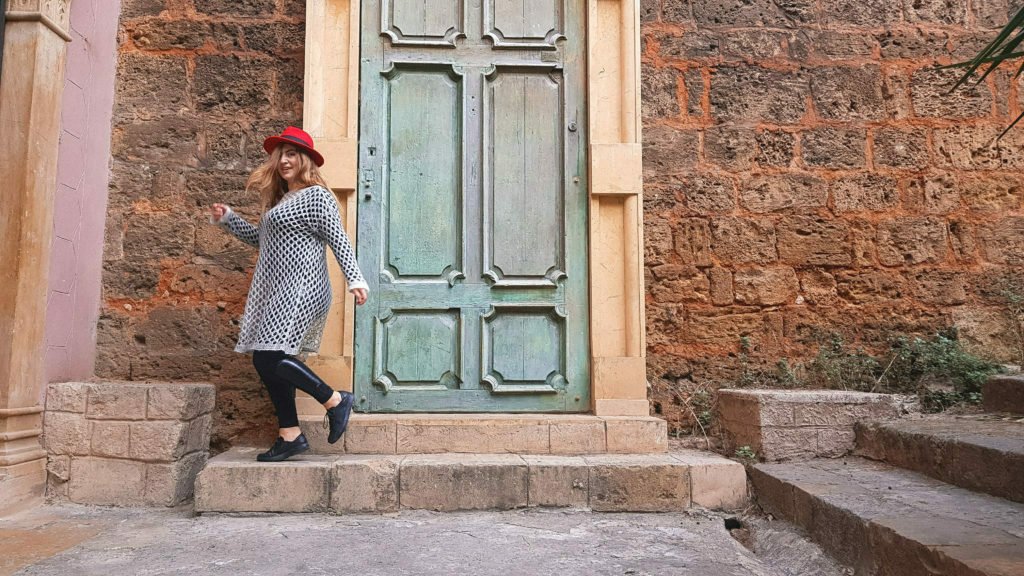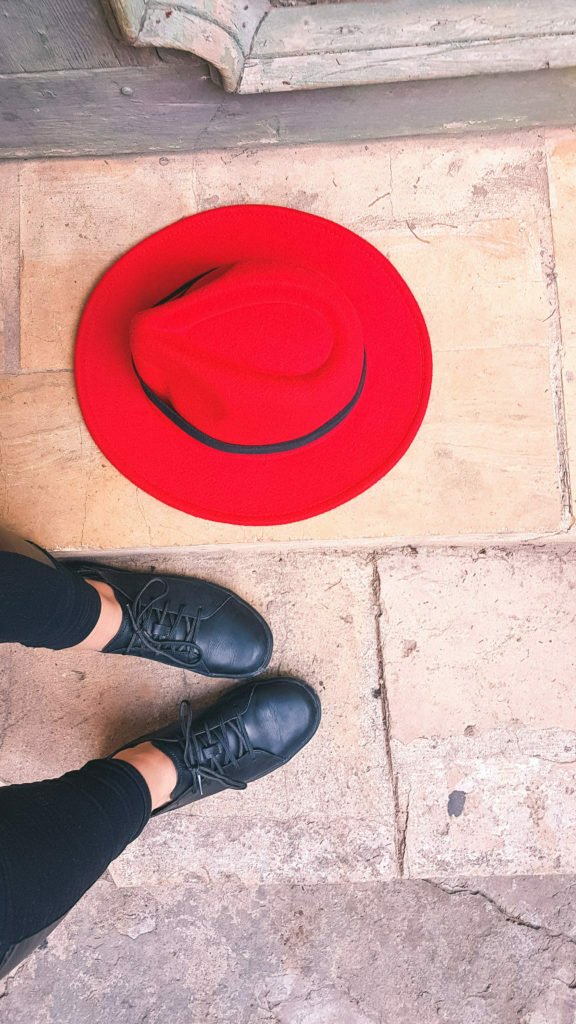 My third look was for a casual day in the city. I wore my comfortable jeans with a stylish black top and my black Merrell Around Town Antara Lace shoes.
2. Stick to a color palette
Trying to stick to one color palette is a big help for traveling light. Make sure all your clothes match before packing, so you don't end up carrying items you're never going to be able to use.
3. Pick light items
I never realized how heavy some things were until I started making a big effort to pack light. It's so important to find items that are travel-friendly.
If you're a shoe addict like me, then packing one pair of shoes would never be enough. Merrell shoes from Zappos are so lightweight, that I don't have to worry about taking several pairs. Here are my 3 favorite pairs of Merrell that I can wear for different occasions: 1) Merrell Around Town Mid Lace boots 2) Merrell Around Town Antara Lace shoes 3) Merrell Around Town Moc shoes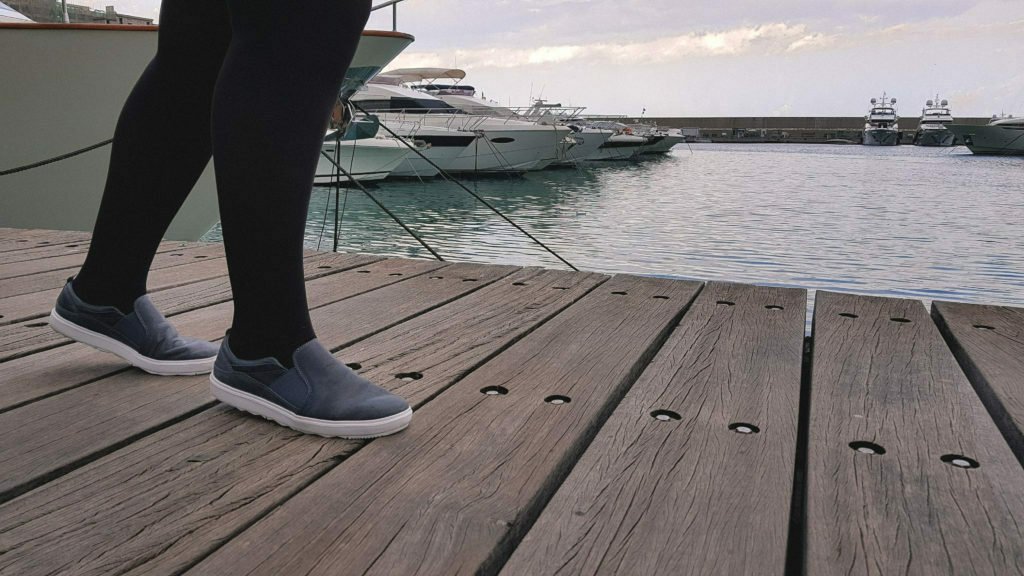 4. Choose outfits you can wear day and night
Casual and chic dresses can be worn for so many occasions. They're a great option if you have long days of touring followed by a night out. Finding the right shoes that are stylish and comfortable enough to walk around all day is not easy. My grey Merrell Around Town Moc shoes match with most of my dresses and I can wear them all day and even at night for casual dinner and drinks.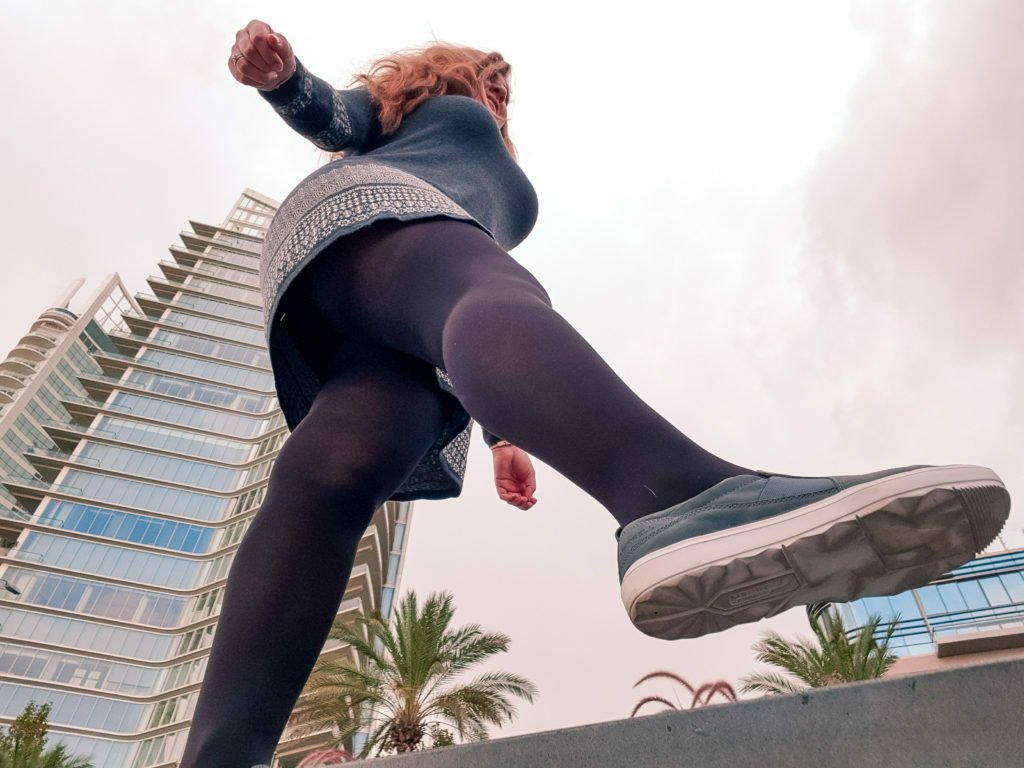 For more travel outfits and Merrell adventure shoes check out the full collection on Zappos.