Vienna was one of those cities that had been on my very long bucket list for a while. I'm so glad I had the chance to visit this stunning city while I was on a digital detox.
Ever since I started blogging over 4 years ago, I've been constantly connected to the online world. There hasn't been a single day that I ever took a break from social media. In fact, as you can imagine, I spend several hours every day on my phone. I was long overdue for a proper digital detox.
Vienna was the perfect place to do this. It's so easy to get lost in the beautiful streets, spend hours in some of the most impressive museums in the world or go for long strolls in one of the many palaces and parks. Basically, there are so many interesting things to do that you can easily forget about the online world.
The objective was to focus 100% of my attention on enjoying the trip. I decided to replace my digital camera with a Polaroid camera and share absolutely nothing on social media for the duration of my trip.
Here's what it was like to experience a digital detox in Vienna:
Enjoying the moment: It was so refreshing to visit places and actually get to enjoy them before reaching out for my phone or camera and taking hundreds of photos. Usually, I would arrive at a beautiful spot and the first thing I would think of is where to get that perfect Instagram shot. The fact that I had a Polaroid camera meant that I can only take a picture or two.
Living the moment: I spent hours in some of the amazing museums in Vienna walking around by myself. Instead of reaching out for my phone and documenting everything, I was completely immersed in whatever I was doing at that moment.
Disconnecting from the world: Let's face it, spending long hours on social media can be unhealthy. I felt disconnected from the world because I wasn't constantly scrolling through Instagram. It gave me more time to focus on myself and it felt very peaceful to be far away from the online world.
Top 10 Things to do in Vienna
1. Visit Schönbrunn Palace
Dating back to the 1600s, this Baroque-style palace is the main tourist attraction in Vienna. Dedicate at least 3 hours to enjoy all the corners. The palace is not only impressive on the inside, but also has a gorgeous outdoor garden. It's home to the oldest zoo in the world and some other really fun activities like a maze (which is harder than it looks to complete). Take a stroll all the way up to the Gloriette, where you can enjoy some amazing views of the city.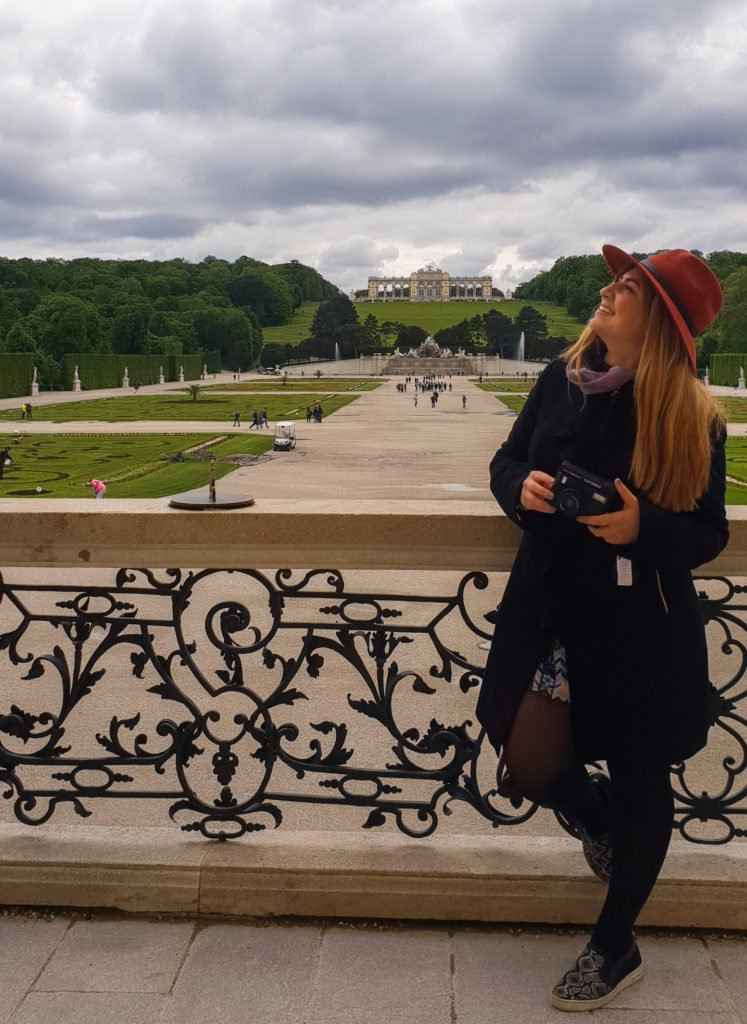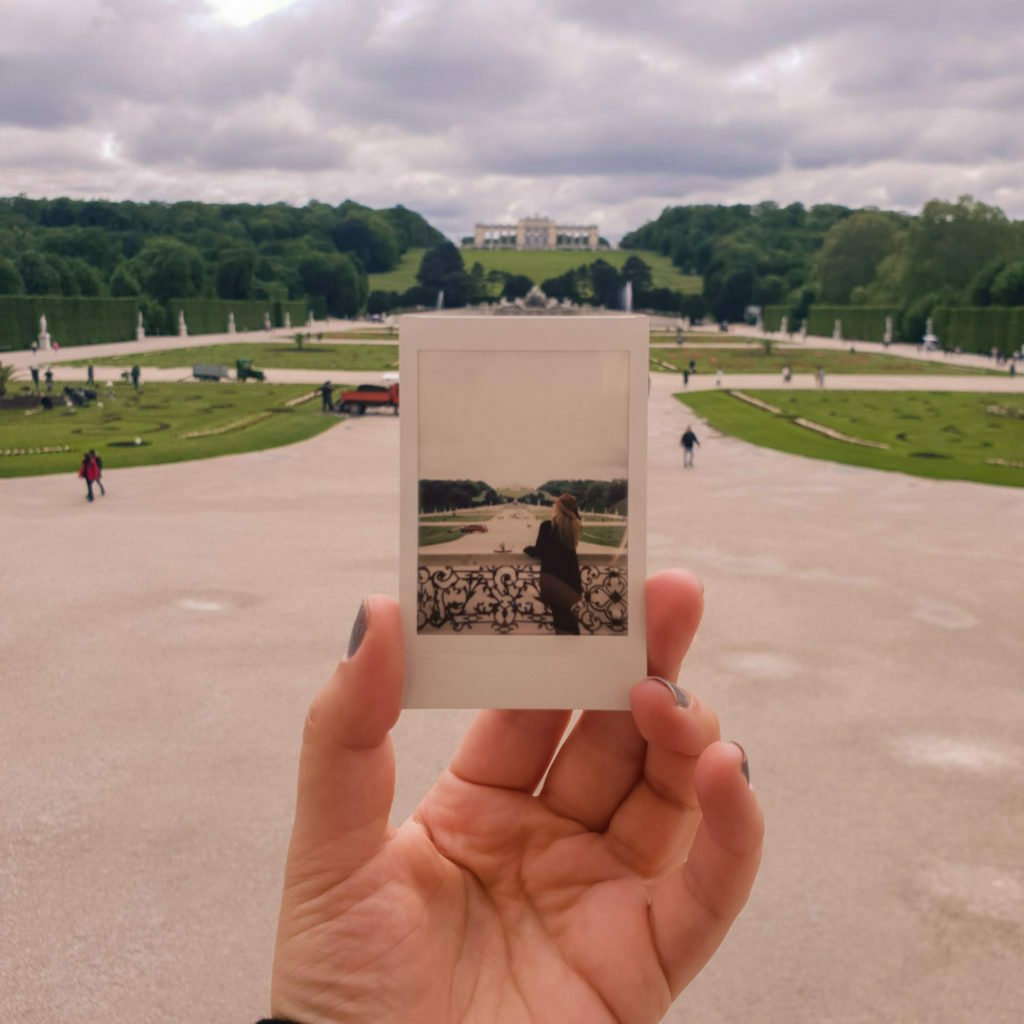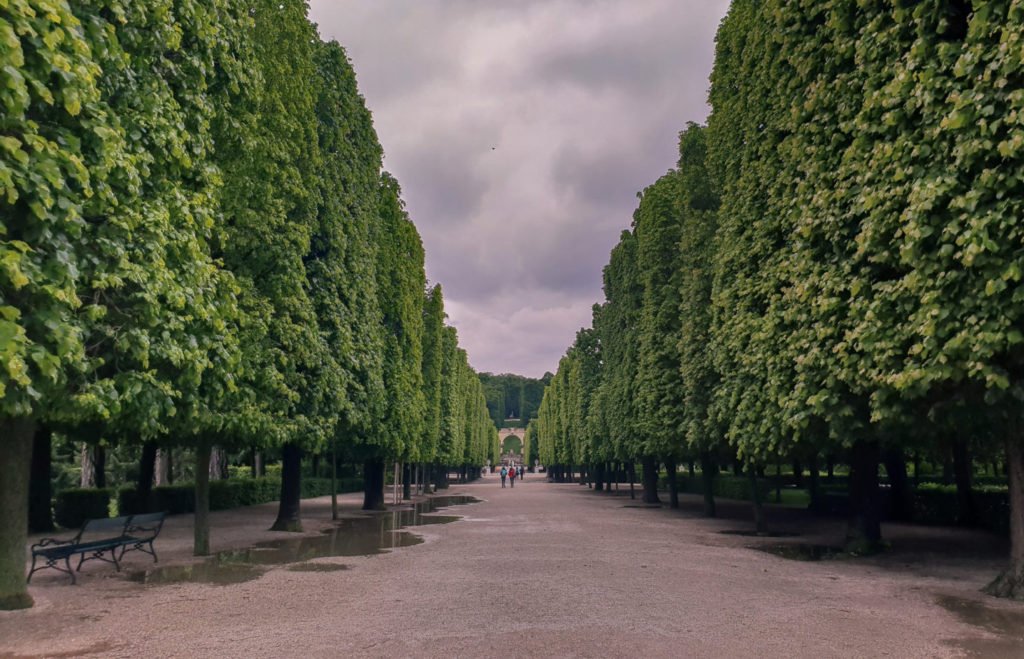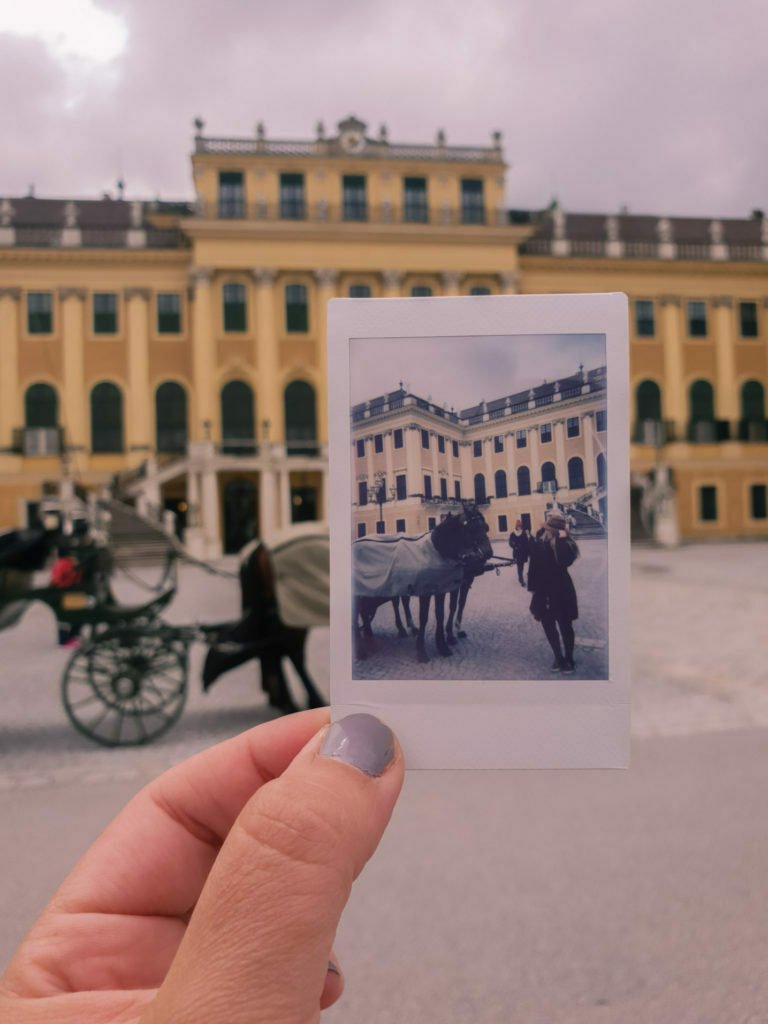 2. Enjoy some of the most impressive museums in the world
The Museum Quarter is the best place to visit for history, culture and art lovers. – Head to Maria Theresien Platz to visit the 2 museums facing each other: a) Museum of Natural History – my favorite part was the dinosaur section b) Kunsthistorisches Museum – make sure to go to the top floor that looks down on the symmetrical café area.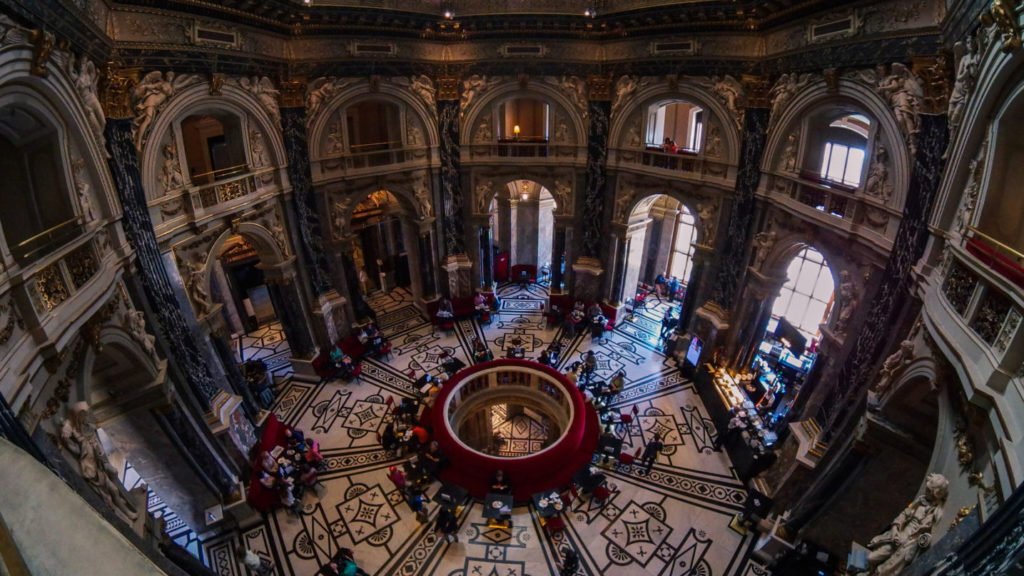 3. Visit Hofburg Palace
Once the main winter palace of the Austro-Hungarian Empire, the Hofburg has now transformed into the presidential base in the heart of the city.
4. Take a stroll through Belvedere Gardens
There are two separate palace buildings in this complex with spectacular gardens in between. Both buildings have some incredible art displays that are definitely worth a visit.
5. Sip on delicious coffee in the Viennese Coffee Houses
There's a big coffee culture in Vienna. Coffee time is more like a ritual and you can find locals sitting in the cute cafes for hours at a time. Here are my recommended cafes: Café Sperl, Supersense, Café Landtmann.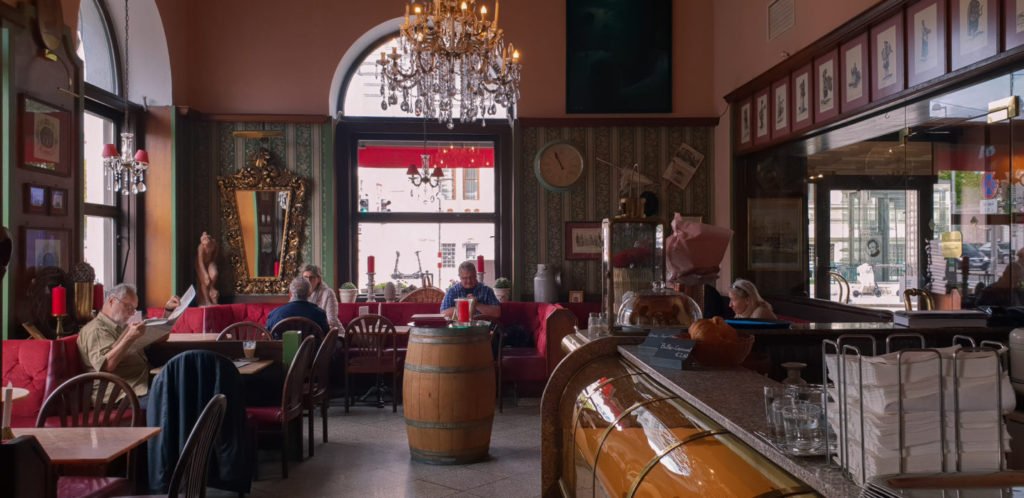 6. Enjoy the amazing food
You absolutely must try two types of food in Vienna: a) A Schnitzel in one of the many local restaurants b) The sausage (wiener) stands that you can find on every single street. Recommendation: Bitzinger's sausage stand at Albertina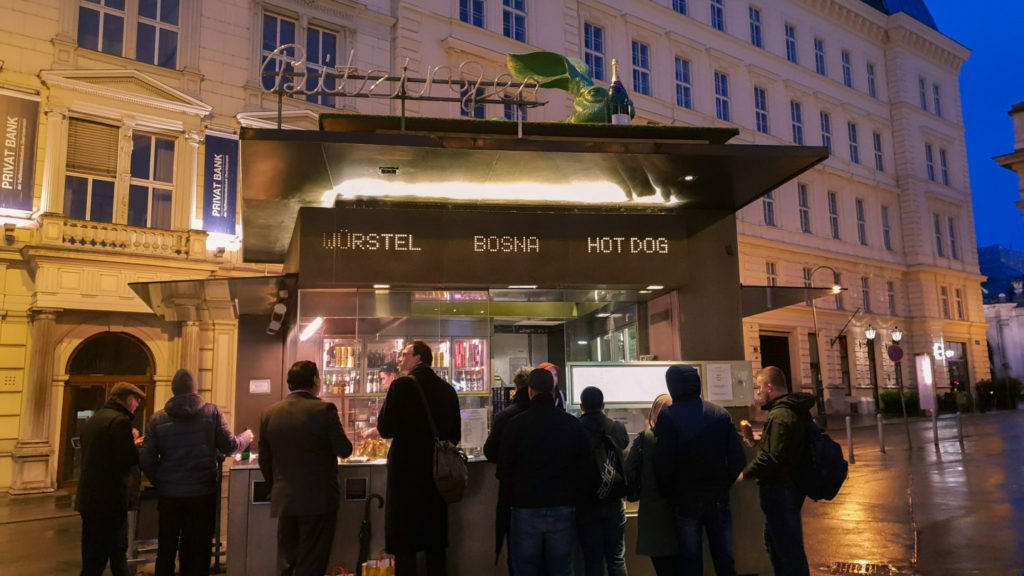 7. Vienna Shopping district
Mariahilfer Straße is Vienna's longest and most lively shopping street. For luxury brands, head to the Goldenes Quartier.
8. Attend an opera show at Wiener Staatsoper (State Opera House)
Vienna is world-renowned for it's opera shows. The find affordable tickets try to purchase the standing tickets, which could be as cheap as 3 to 4 euros! The only thing is that they normally go on sale about 80 minutes before the show. Show up early (and be dressed for the part) to ensure getting in.
9. Visit the Palmenhaus
This impressive glasshouse is also a bar and restaurant. It's best to visit during the day to enjoy the sunlight coming in from every corner.
10. Stay in the super trendy 25hours Hotel Vienna
I love design hotels and 25hours Vienna was my favorite so far. I had the pleasure of staying in one of the Analog rooms. It has so many cool old gadgets inside like a typewriter, old record player and polaroid camera (all perfect for a digital detox!). The room comes with a manual that guides you through all the things you can experience. I loved sitting in the huge balcony (that also has an outdoor bathtub) and enjoying a glass of wine.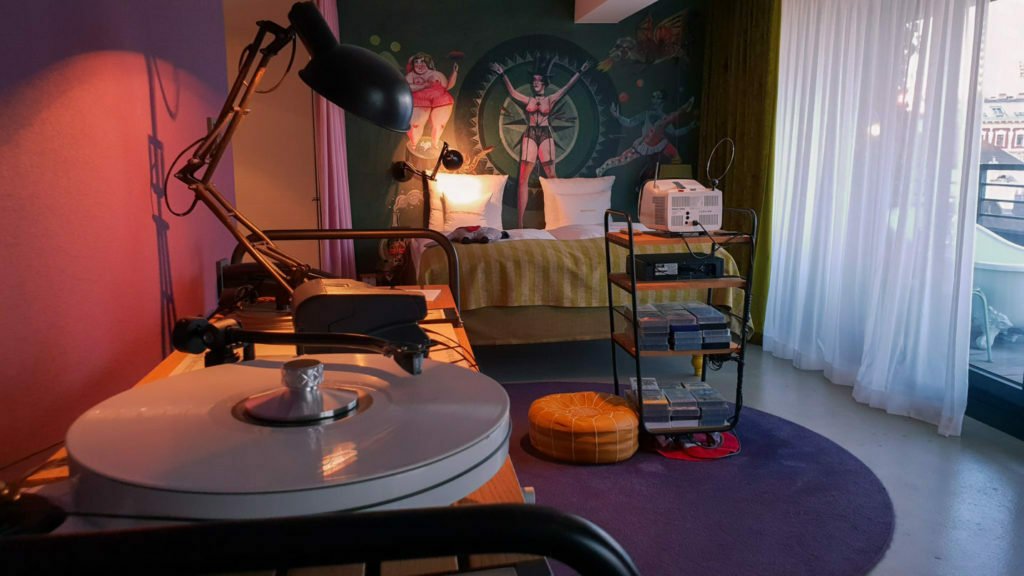 Travel tip: get the Vienna City Card – a sightseeing pass that includes free admission on the hop-on-hop-off buses, public transport (including trams and subways), over 50 attractions and so many discounts.
This trip was sponsored by the Vienna Tourism Board, but as always, all opinions are my own.