If you're planning a trip to Romania and looking for a perfect place to stay and enjoy the best of the city, then look no further than Intercontinental Hotel Bucharest. I enjoyed three wonderful nights in the Club Suite and got to see Bucharest from a truly unique perspective. Intercontinental Hotel offers amazing VIP experiences that will give you a taste of the city even beyond the typical touristic spots.
Waking up to the best view of Bucharest every morning:
The hotel is situated in a very strategic location right at the edge of central Bucharest, so you can walk to all the major touristic spots, restaurants, and shopping areas as well as enjoy an amazing view of the city from your very own room.
Jetsetter recommendations: All rooms have balconies where you can sip on your morning coffee and enjoy the breathtaking views of Bucharest. I also highly recommend watching the sunset from the Club lounge on the 21st floor.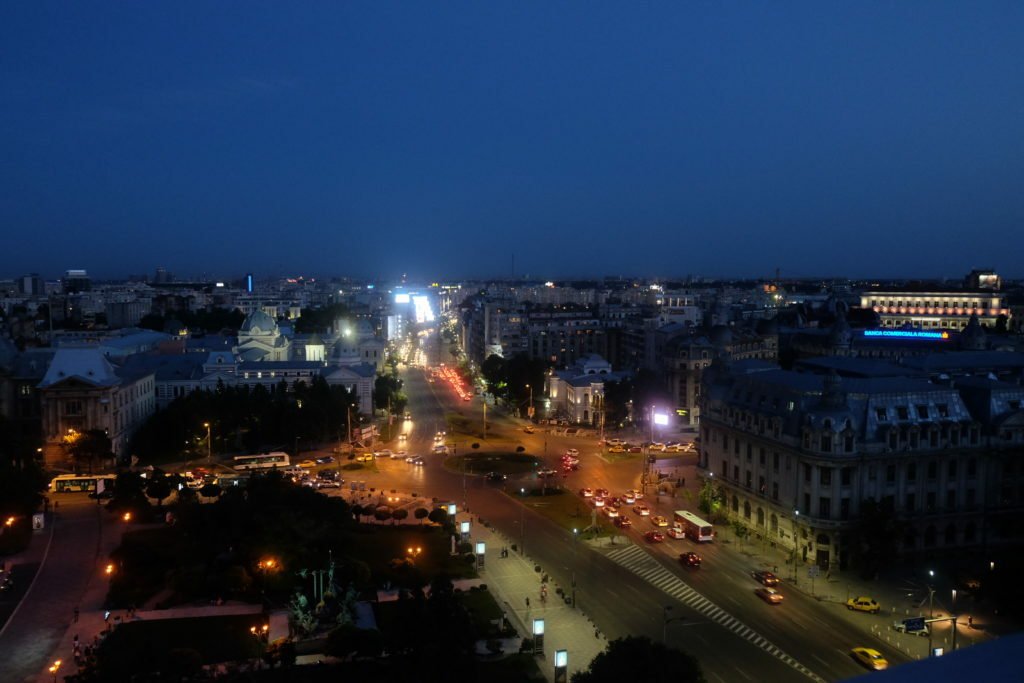 Super Comfortable Rooms at Intercontinental Hotel Bucharest
The rooms are very cozy, comfortable, and spacious at the same time. They come well equipped with everything you might need including: coffee maker, tea maker, complimentary water, working station, high-speed WiFi, and luxury slippers and bathrobes among other things. The bathrooms are luxurious with premium L'Occitane toiletries. The Club Suite has 2 bathrooms, one with a bathtub and another one with a shower. The room can easily be shared between 3 people or a family.
Jetsetter favorite: One of my favorite things in the room was the pillow menu, which gives you a choice of 8 different pillows to pick from for your ultimate sleep comfort.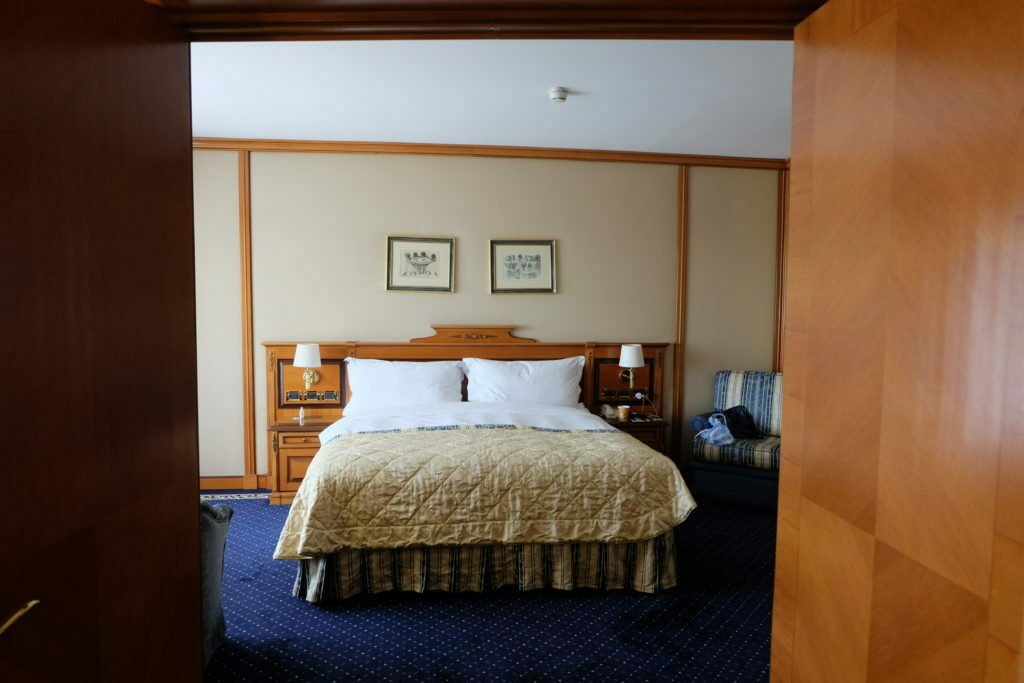 Intercontinental Bucharest Club Lounge on the 21st floor:
Staying in one of the premium rooms gives you access to the lounge which offers guests breakfast, snacks, beverages, and business facilities throughout the day with huge panoramic windows. The hotel is the highest building in the city, so you can imagine how amazing it is to be on the 21st floor and enjoy the delicious food while taking in the beautiful view of Bucharest.
Read more about my adventure in Romania: Best Castles in Transylvania
Intercontinental Hotel Insider Experiences:
What made my stay truly unique in Bucharest were the special Insider Experiences with Intercontinental. I had the pleasure of enjoying 3 different exclusive experiences and I loved them all so much that I couldn't decide which one was my favorite.
The first visit was to the famous leather and accessories designer Dacoma. I was greeted by the designer Mr. Dan Coma himself, who gave me a private tour of his showroom and beautiful collection of handmade leather accessories (dacoma.ro). The showroom and workshop are located in his own house. He collects so many different items like dolls and old accessories and dresses from around the world. Walking in his house and showroom is like walking in a museum!
My second visit was to Artmark, which is a famous Art House located in Cesianu-Racoviță Palace with marvelous interior architecture and design. They feature exceptional pieces from famous local artists. The painting I loved the most turned out to be the most expensive piece in the house: Theodor Aman's "Still life with cherries, apricots and tobacco" which is estimated between 70,000 and 110,000 euros.
Last but not least was a delicious dinner at Joseph Restaurant. The chef has created some exquisite dishes and has a special way of blending different flavors and spices together. The best way to top it all off was with the mouthwatering desserts. My top recommendations are: The lobster risotto with truffle, the semi-raw tuna, and of course the Chocolate Mint for dessert.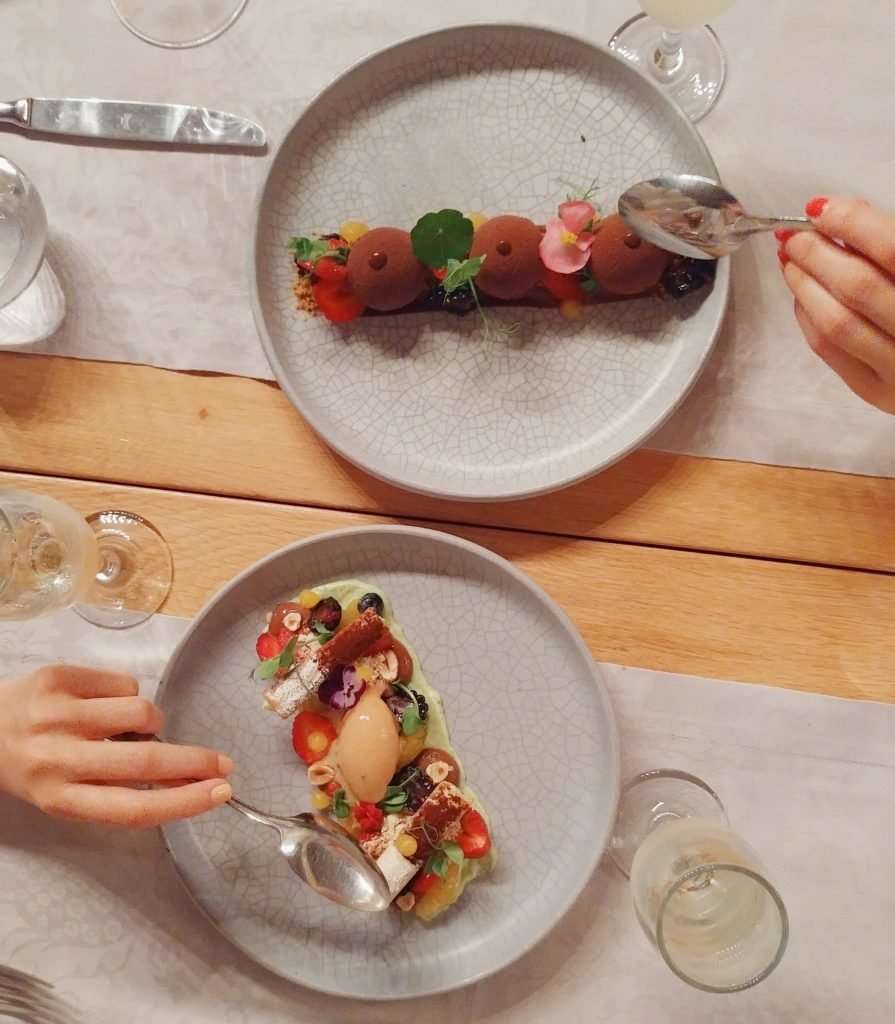 Health Club & Spa:
The health club on the 22nd floor has a large pool, steam bath, and sauna along with some great spa treatments. I enjoyed an amazing massage after a hot and action-packed day in the city followed by a drink on the outdoor terrace, which is perfect for sunbathing.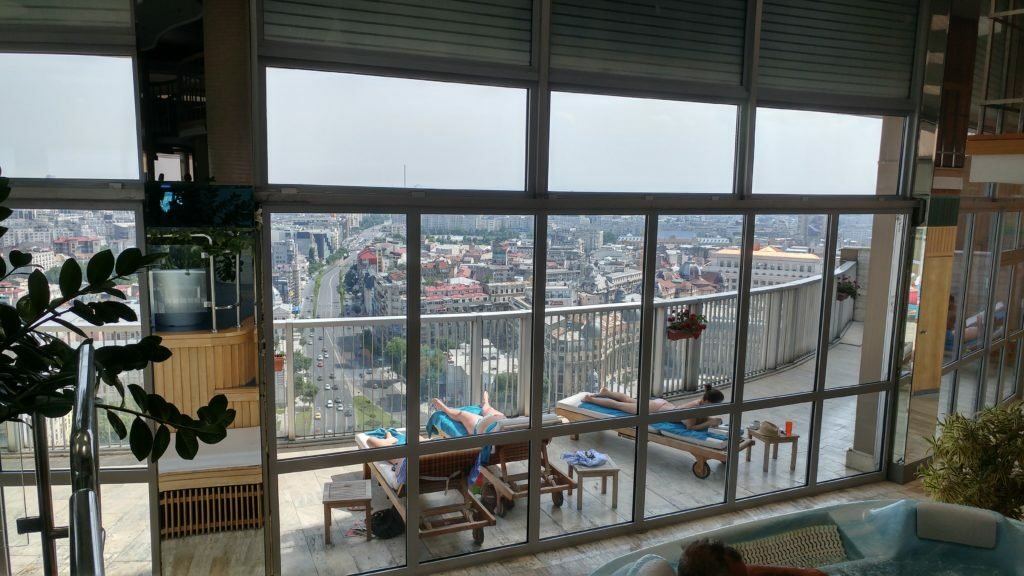 Restaurants & Dining at Intercontinental Hotel Bucharest:
The hotel offers an Italian restaurant and a local Romanian restaurant with extensive menus. The breakfast is also delicious with so many tasty choices. I especially like the fresh bakery items and sweets like the muffins, cakes, and cookies, so make sure to leave room for dessert!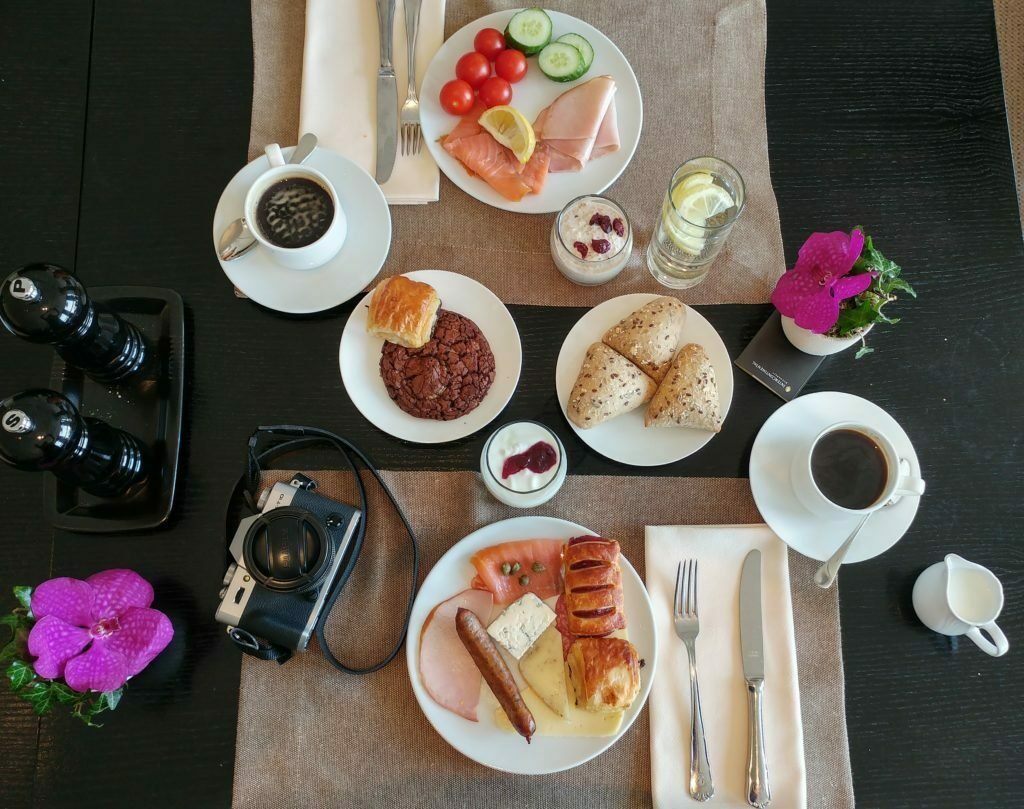 Services and Staff:
The staff have a lot of local insight and are very kind and helpful. They will ensure that you have everything you need during your stay and can recommend some amazing things to do and see in the city. There are a lot of other premium services that the hotel offers like airport transfers in a luxury car, concierge services, and business services, so you will never feel like you have anything missing during your stay.
Intercontinental Hotel made sure to make my stay in Bucharest truly special and unique. I got to experience the city like a true insider and would highly recommend it to anyone looking to have the perfect city escape in Romania.
Intercontinental Hotel Bucharest
Bulevardul Nicolae Bălcescu 4
București 010051
Romania