Planning a vacation to Bali but not sure when to go? The tropical paradise offers something for travelers of all kinds throughout the year, but each season has its own unique benefits and challenges. In this article, we'll explore the best time to visit Bali based on climate, activities, and cultural experiences. We'll also cover budget considerations, tips for planning your vacation, and even some alternative Indonesian destinations to consider. Let's dive in!
Understanding Bali's Weather & Climate
Bali is a beautiful island located near the equator, with a tropical climate that makes it a popular tourist destination all year round. The island is known for its lush greenery, natural waterfalls, and stunning beaches. If you are planning a trip to Bali, it is important to understand the climate so you can pack accordingly and plan your activities accordingly.
Wet Season vs. Dry Season
Wet Season: October to March
Dry Season: April to September
During the wet season in Bali, you can expect frequent heavy rainfall, high humidity, and cloudy skies. This can make outdoor activities difficult, but it is also the time when Bali is at its most beautiful. The rain brings out the lush greenery, and the waterfalls are at their peak. If you are a nature lover, this is the perfect time to explore Bali's natural wonders.
The dry season in Bali, on the other hand, is characterized by sunny weather, low humidity, and clear skies. This is the perfect time to enjoy outdoor activities such as surfing, hiking, and exploring Bali's beautiful beaches. The weather is also ideal for visiting Bali's many temples and cultural attractions.
Temperature and Humidity
The temperature in Bali hovers around 27°C/81°F, cooling off only slightly during the night. It is hot and humid throughout the year, with the highest levels of humidity between November and March. If you are planning a visit during the hotter months, it is important to take precautions to stay cool and avoid the effects of dehydration and sunstroke. Make sure to drink plenty of water, wear light, breathable clothing, and avoid being outside during the hottest part of the day.
Regional Climate Differences
While Bali has a consistent climate all year, there are subtle regional differences you should be aware of, particularly if you plan to explore the island beyond the main tourist destinations. The cooler central mountain region, including Ubud, is at a higher elevation and therefore experiences cooler temperatures with higher levels of rainfall. This region is perfect for those who want to escape the heat and enjoy a more temperate climate. The southern coastal areas, such as Seminyak and Kuta, are typically the warmest and driest. These areas are perfect for those who want to soak up the sun and enjoy Bali's beautiful beaches.
Best Time to Visit Bali by Month
Month
Weather
Average Temperature
(°C / °F)
Best Time to Visit Bali For
Events/Festivals
January
Rainy
28°C / 82°F
Lower prices after mid-Jan
New Year's Day
February
Rainy
28 °C / 82°F
Budget travel (low season)
Chinese New Year
March
Rainy
28°C / 82°F
Budget travel (low season)
Nyepi (Silent Day)
April
Transitional
28°C / 82°F
Budget travel (low season)
Bali Blues Festival
May
Dry
29°C / 84°F
Outdoor activities
Bali Spirit Festival
June
Dry
27°C / 81°F
beach activities/water sports (high season)
Bali Arts Festival
July
Dry
27°C / 81°F
beach activities/water sports (high season)
Ubud Food Festival
August
Dry
27°C / 81°F
beach activities/water sports (high season)
Galungan, Bali Kite Festival
September
Dry
27°C / 81°F
beach activities/water sports (high season)
Bali Kite Festival
October
Transitional
29°C / 84°F
Outdoor activities
Bali Kite Festival
November
Rainy
28°C / 82°F
Budget travel (low season)
Pemuteran Bay Festival
December
Rainy
28°C / 82°F
NYE celebrations (high season)
Christmas, New Year
Best Time to Visit Bali for Outdoor Activities
Outdoor activities such as surfing, hiking, and wildlife encounters are an integral part of a Bali vacation. To ensure the best experience, timing is key.
But before you embark on your adventure, it's important to note that Bali's tropical climate can sometimes be unpredictable. It's always a good idea to check the weather forecast and plan accordingly.
Surfing and Water Sports
The dry season, from April to September, is the perfect time for surfing and other water sports such as snorkeling, diving, and swimming. The consistent waves accompanied by clear blue skies and warm water make Bali a surfer's paradise, with the southwest coast being the main attraction for the surfers. If you're a beginner, don't worry – Bali has plenty of schools and teachers to help you catch your first wave.
For those looking for a more unique water experience, Bali also offers river rafting, canyoning, and even parasailing. These activities are best done during the dry season when river levels are lower and the skies are clear.
Hiking and Trekking
While hiking and trekking can be done year-round in Bali, the best time is during the cooler and drier months of May to September. From the famous Mount Batur sunrise trek to lesser-known trails through the rice terraces, there's no shortage of places to explore nature in Bali. Just make sure to bring plenty of water and wear appropriate footwear and clothing.
For those seeking a more challenging trek, Bali also offers multi-day hikes through the jungle and up volcanoes. These treks are best done during the dry season when the trails are less muddy and the views are clearer.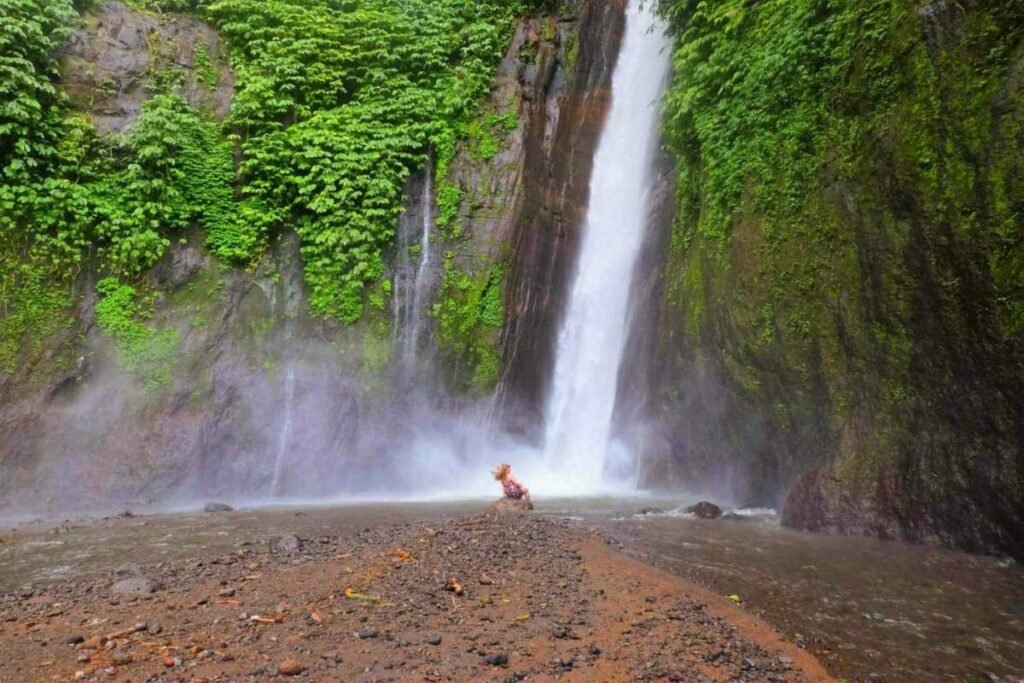 Wildlife Encounters
Bali is home to a variety of wildlife, including the famous Ubud monkey forest and bird sanctuaries. The best time to experience Bali's wildlife is the dry season from April to September when animals are more active and visible.
But Bali's wildlife is not just limited to the dry season. During the wet season, Bali's rivers and waterfalls come to life, attracting a variety of unique creatures such as frogs, lizards, and even fireflies. Exploring Bali's natural wonders during the wet season can be a magical experience.
Best Time to Visit Bali for Cultural Experiences
Bali is not only known for its beautiful natural scenery, but for its rich culture as well. The island is home to a diverse range of cultural experiences that are sure to captivate visitors from all over the world.
Balinese Festivals and Ceremonies
Bali has a rich cultural calendar filled with festivals and ceremonies throughout the year. The most famous of them is Nyepi, the Balinese Day of Silence that falls in March and celebrates the start of the Balinese New Year. During this time, the entire island shuts down and locals spend the day in silence, reflecting and meditating. Witnessing this unique tradition is a once-in-a-lifetime experience.
Another popular festival is the Bali Arts Festival in June, which showcases the best of Balinese art and culture. The festival features daily performances of traditional music and dance, as well as exhibitions of local handicrafts and art. Visitors can also sample traditional Balinese cuisine and learn about the island's rich history and culture.
The Bali Kite Festival in July is another must-see event, where hundreds of colorful kites take to the skies in a spectacular display of artistry and skill. The festival is held annually in the beachside town of Sanur and attracts kite enthusiasts from all over the world.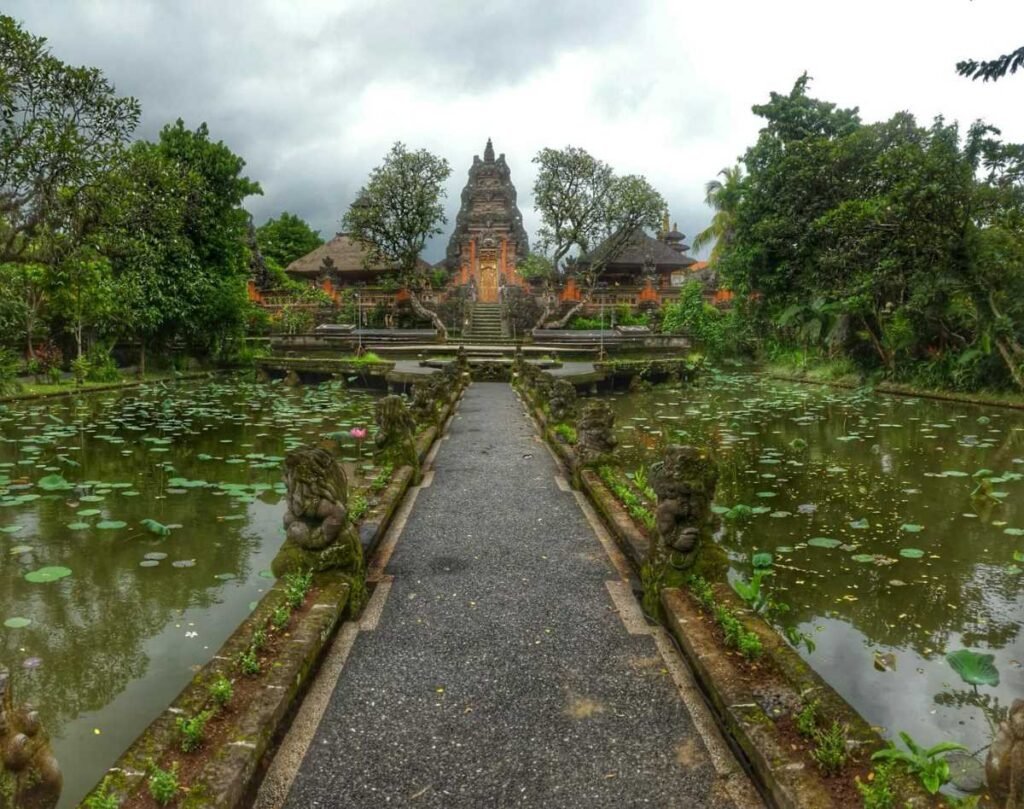 Temple Visits
Bali is home to thousands of temples that serve as important centers of worship and cultural activity. The best time to visit the temples and witness ceremonies is between April and September when the weather is dry and pleasant. One of the most popular temples is the Besakih Temple, also known as the "Mother Temple", which is located on the slopes of Mount Agung and is considered the most important temple in Bali. Visitors can also visit the Ulun Danu Beratan Temple, located on the shores of Lake Beratan, which is known for its stunning architecture and picturesque setting.
Visitors should be aware that temples are sacred places and should be treated with respect. Dress modestly and remove your shoes before entering the temple grounds. It is also important to follow the rules and regulations set by the temple authorities.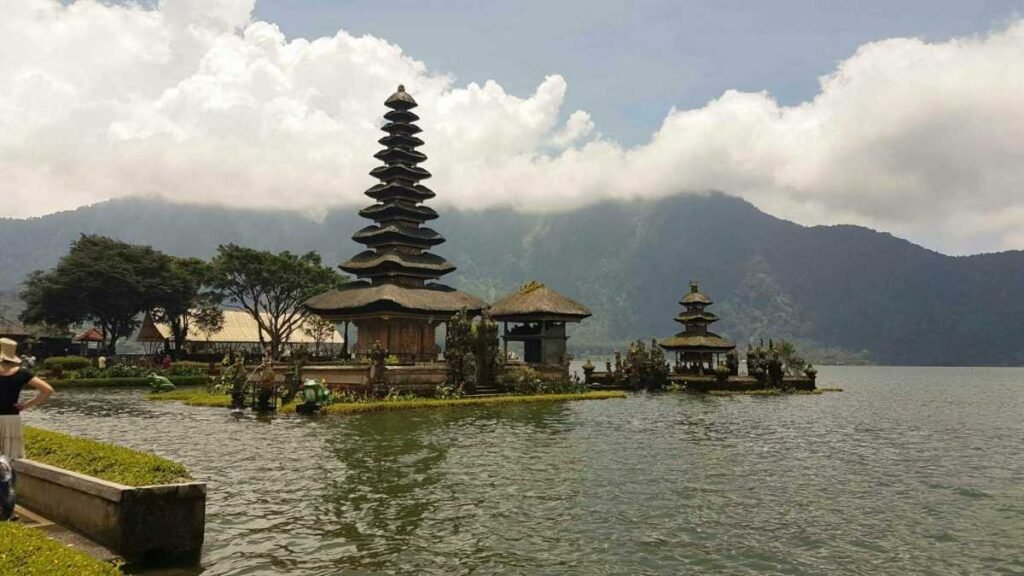 Traditional Dance Performances
Bali's traditional dance performances are a must-see attraction, with stunning costumes and highly-skilled dancers performing intricate movements that tell ancient tales. Performances are held year-round, but the best time to catch them is during the Bali Arts Festival in June and July. One of the most popular dances is the Legong Dance, which is performed by young girls dressed in traditional Balinese attire. The dance is known for its graceful movements and intricate hand gestures.
Other popular dances include the Barong Dance, which tells the story of the battle between good and evil, and the Kecak Dance, which is performed by a group of men chanting and moving in unison. Visitors can also attend dance classes and workshops to learn more about the art of Balinese dance.
Overall, Bali is a cultural paradise that offers visitors a unique and unforgettable experience. Whether you're interested in festivals, temples, or traditional dance performances, there's something for everyone to enjoy.
Budget Considerations
As with any vacation, budget considerations are important to keep in mind when planning your Bali trip. However, with a little bit of planning and research, Bali can be a very budget-friendly destination that offers plenty of value for your money.
High Season vs. Low Season
The high season in Bali coincides with the dry season from April to September and the Christmas and New Year holidays. During these times, expect accommodation and flight prices to be higher as tourism is at its peak. However, if you're looking to experience Bali during its most vibrant and exciting time, the high season is the perfect time to visit.
On the other hand, the low season, from October to March, sees fewer visitors and lower prices (with the exception of Christmas/NY dates). This can be the best time to visit Bali if you're looking for a more relaxed and peaceful vacation. However, it is essential to note that more rain is expected during the low season than in the high season.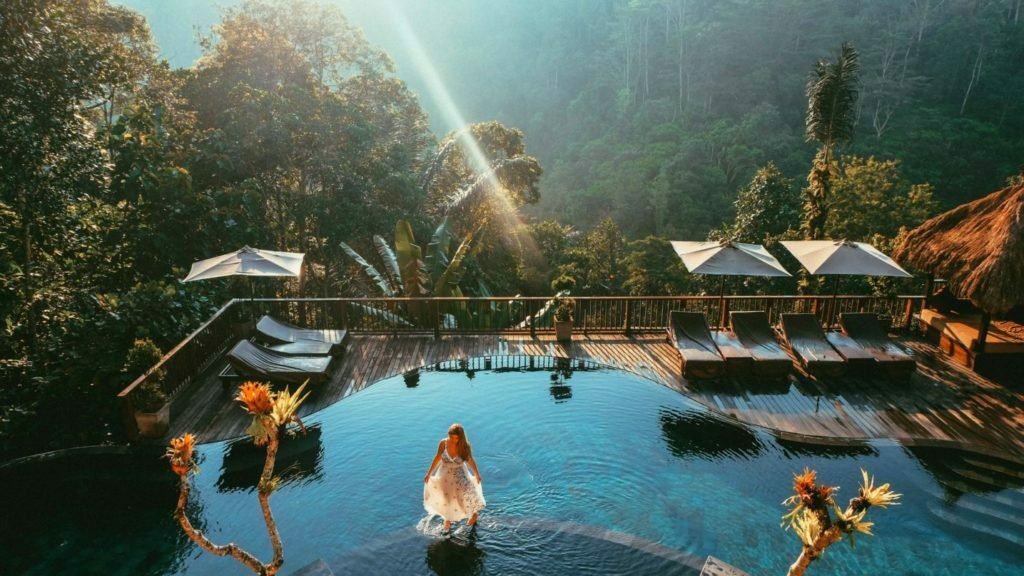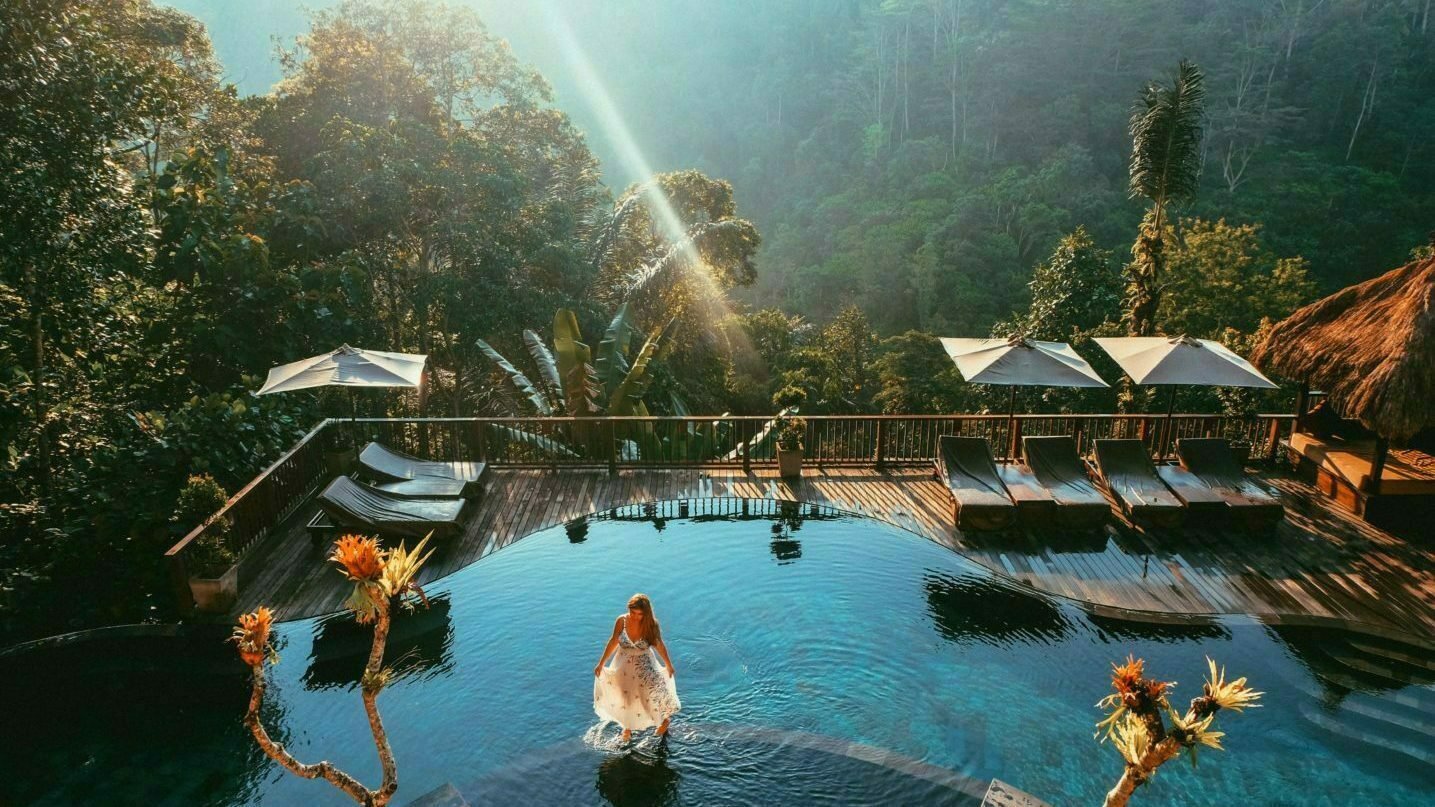 Booking Flights and Accommodations
Booking flight tickets and accommodation well in advance can help you to secure better prices and quality. Bali is a popular tourist destination, so it's best to book your flights and accommodations at least a few months in advance.
When choosing your accommodation, it's important to consider where to stay in Bali because prices vary significantly based on location. Also, be sure to check the reviews of hotels and homestays to get an idea of what other travelers have experienced. Bali has a wide range of accommodation options, from budget-friendly hostels to luxurious private pool villas, so you're sure to find something that suits your needs and budget. After spending so much time on the island, I've put together
Saving Money on Activities and Attractions
There are plenty of ways to save money on popular activities and attractions in Bali. Hiring a scooter or a bicycle is an efficient way to explore the island while saving on transportation costs. It is also cheaper to book tours with a group of friends or other travelers.
Another way to save money is to explore the natural beauty of Bali. The island is home to stunning beaches, waterfalls, and rice terraces that are free to visit. Additionally, many temples and cultural sites offer free admission or charge a small fee. You can even catch the beautiful pink sunsets in Bali from any of the popular beaches.
Finally, make sure to sample the local cuisine, which is both delicious and affordable. There are plenty of warungs (local eateries) that offer authentic Balinese food at reasonable prices.
By following these tips, you can enjoy a fantastic Bali vacation without breaking the bank.
Packing Essentials for Bali's Climate
Bali has a tropical climate, which means that it's warm and humid throughout the year. Light, breathable clothing is a must when packing for Bali. Be sure to pack comfortable clothes that are suitable for the warm weather.
In addition to clothing, your packing list should include sun-protective hats, sunglasses, sunscreen, and insect repellant. Bali is known for its mosquitoes, so it's important to protect yourself from mosquito bites. If you're planning on exploring Bali's outdoors, be sure to pack good-quality walking shoes, raincoats, and a water bottle to stay hydrated.
Alternative Indonesian Destinations
If you're planning a trip to Indonesia, there are many other destinations worth considering in addition to Bali.
Lombok and the Gili Islands
Lombok and the Gili Islands offer similar stunning natural beauty and cultural experiences to Bali. Lombok is known for its amazing beaches and trekking while the Gili Islands are most popular for their tranquil ambiance and diving sites.
Java and Yogyakarta
Java is home to Indonesia's capital, Jakarta, as well as world-famous cultural and religious sites such as Borobudur and Prambanan temples. Yogyakarta is known as Java's cultural capital and has a plethora of museums and ancient cultural landmarks including the famous Kraton Yogyakarta Palace.
Sumatra
Sumatra is the perfect destination for those looking for off-beat experiences, with its rainforests, volcanoes, and secluded beaches. You can even see Orangutans in the wild in Sumatra which is truly a once-in-a-lifetime experience.
Komodo National Park
The world-famous Komodo National Park is popular for its wildlife and diving opportunities, including a chance to see the Komodo dragon, the biggest living lizard on earth.
The Best Time to Visit Bali: A Conclusion
Bali is a beautiful tropical paradise that offers something for everyone, and the best time to visit depends on your interests. If you want to enjoy outdoor activities, April to September is the best time to go. If experiencing cultural experiences and festivities are at the top of your list, the period from April to September is also the best time. For budget-conscious travelers out there, October to March provides an excellent opportunity to experience Bali without breaking the bank.
Regardless of the time you choose to visit Bali, be thoroughly prepared by following the tips mentioned in this article, and always stay mindful of the local culture and traditions.